MUSIC
MUSIC | The West Virginia band on their upcoming album, tour, and more.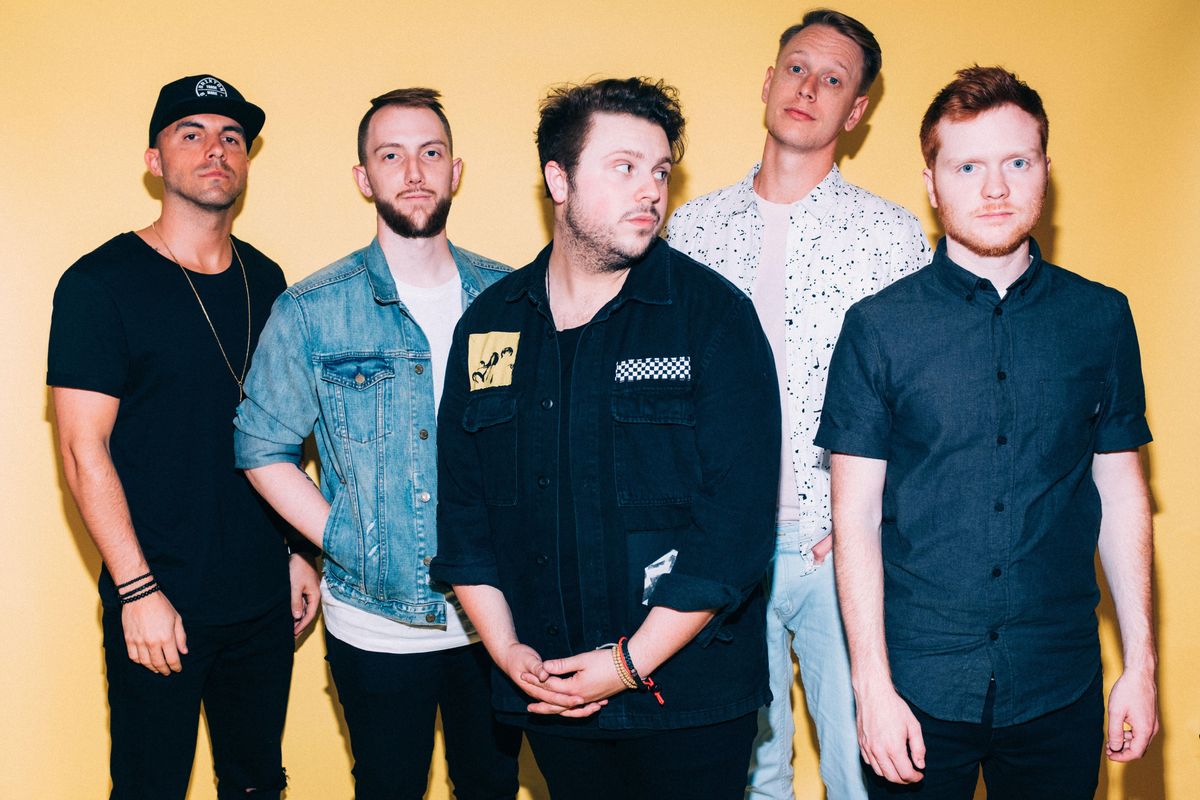 Whether you're craving to sleep your day away or kiss that old school crush, A Story Told will make you feel better.
The pop-punk-inspired band is releasing their latest music video for the track, "Feel Bad," exclusively on Popdust, and the video explores exactly how it feels to want to put off your responsibilities for something a heck of a lot more fun.
A Story Told, comprised of vocalist Alex Chaney, guitarists Josh Allen and Jason Lieser, bassist Zach Holley, and drummer Casey Hardman, are an emotionally forward and irresistibly catchy five-piece outfit that are pioneering their way through the West Virginia scene. Trailblazing their way through the Appalachians, A Story Told, kicked off their career with their full-length debut album, Keep Watch in 2016. Now, they're gearing up to release their sophomore effort next month.
Before hitting the road in support of this project, the guys spoke with Popdust via email about the "Feel Bad" video, their upcoming album, and much more.
---
How did you guys all start making music together?
We all grew up in the West Virginia music scene. Finding friendship through our love of music, it just made sense for the five of us to get together and see if we could create something special. And here we are three years later!

Your music has been described as "alternative pop." What does that mean to you and what artists have inspired your sound?
I think the term "alternative pop" gives us a lot of room to take inspiration from the many genres we love and create something that is new and fresh. Most of us are pop punk kids at heart, but as we've grown older we listen to pretty much every type of genre. Obviously the music we listen to bleeds over into our writing process, so at times it can be hard to identify us to a specific genre. However, the core of our sound will always reflect our love for pop music while exploring the many places rock music has to offer. As for inspiration, we are inspired by artists that push their genres. Bands like The Dangerous Summer and Pvris took an existing genre, flipped it upside down, and created something completely original.
In October, you'll be releasing your second full-length album, Good Looks. What was the writing and recording process for this album like?

The writing and recording process for Good Looks was a very natural process. The success of our debut record Keep Watch completely took us by surprise, so coming off of that release we were so inspired to get right back into the studio and create its follow up. I think all of us knew we wanted to continue to explore new sounds and start to incorporate newer influences, as well as bring light to subject matters that weren't touched on our previous release. Overall, it was a very enjoyable experience.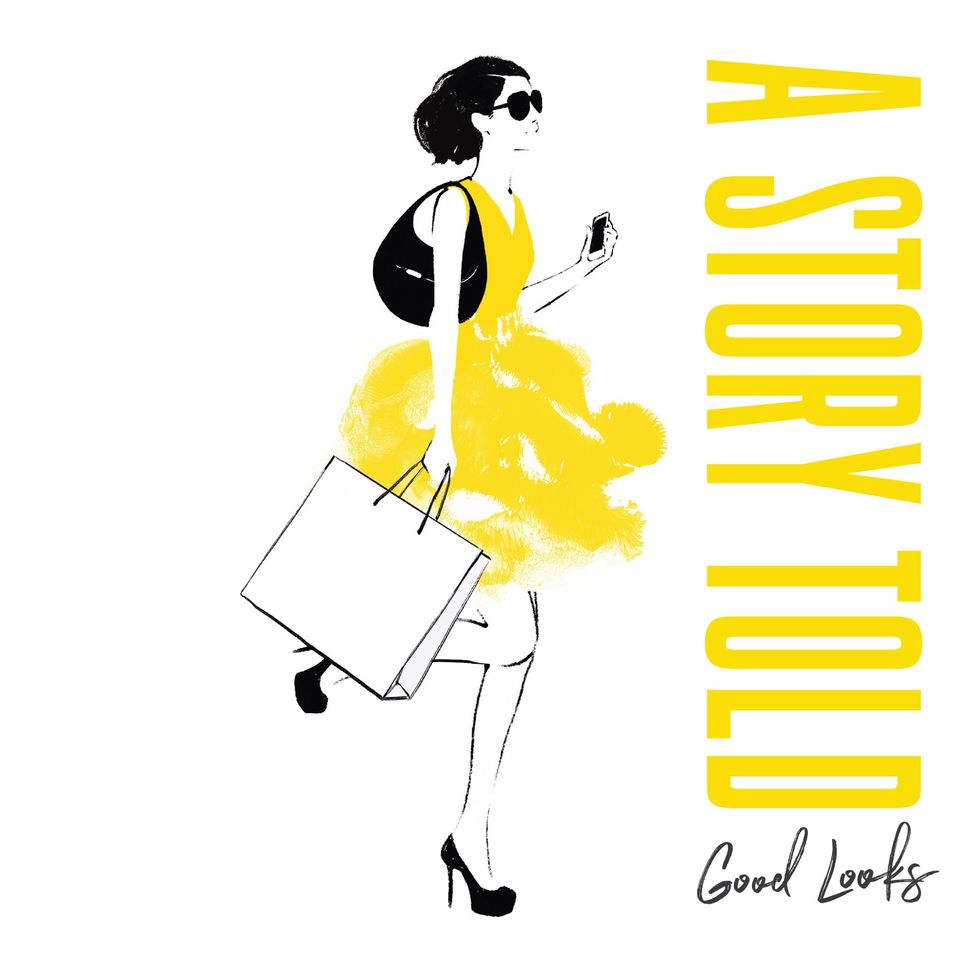 Your last album came out last year. Were there any new or different challenges you experienced on this album compared to Keep Watch?

We definitely tried to step outside our comfort zone with this new album. I think the release of Keep Watch showed us that we could successfully write a full length record. This time around we definitely challenged ourselves to write a more focused record, incorporating a ton of new influences and trying new things, all while keeping the integrity of the band. As much as this was a challenge, it also produced a whole new level of excitement for the band and the music we were creating.
You're premiering the video for your latest single, "Feel Bad," exclusively on Popdust. Can you talk a little bit about what inspired the video's production?
We wanted to produce a video that pretty much coincided with the message of the track. The track itself emphasis the idea of spontaneity and living your life in a way that isn't routine, so we wanted to really reflect this in a visual format. True to message, the five of us spontaneously got in a car on a Friday evening and drove 10 hours to the nearest beach to film the video. We visited some of the country's most beautiful places along the way, including the New River Gorge in our home state of West Virginia.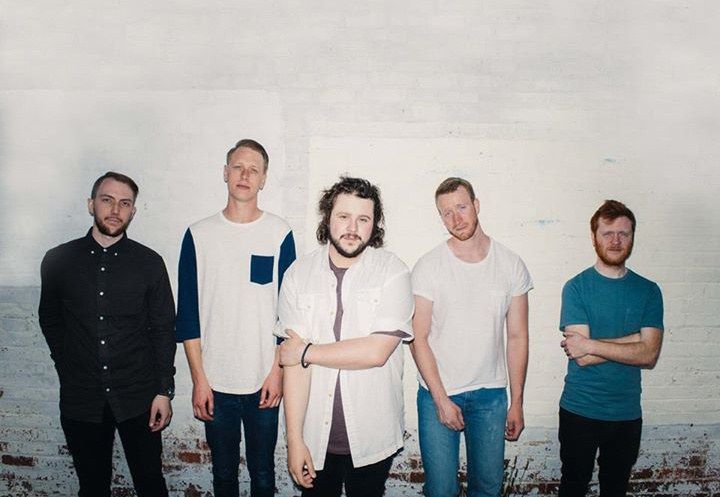 You guys looks like you're having a really great time in the video. What are some over feel good or meaningful tracks on the upcoming album?
"Feel Bad" is definitely one of the most upbeat and feel good tracks on the record. We were definitely at a place in the recording process where we just had to forget about expectations and just do what felt right. In the end, I think we ended up writing one of our best songs to date. As for the rest of the record, as a whole it has a very sarcastic and playful tone, but also encompasses a very serious message. On the surface, most of the songs are very upbeat and feel good, but as the listener dives into the lyrical content, there is a clear message that deal with some very serious issues that exist in the world today.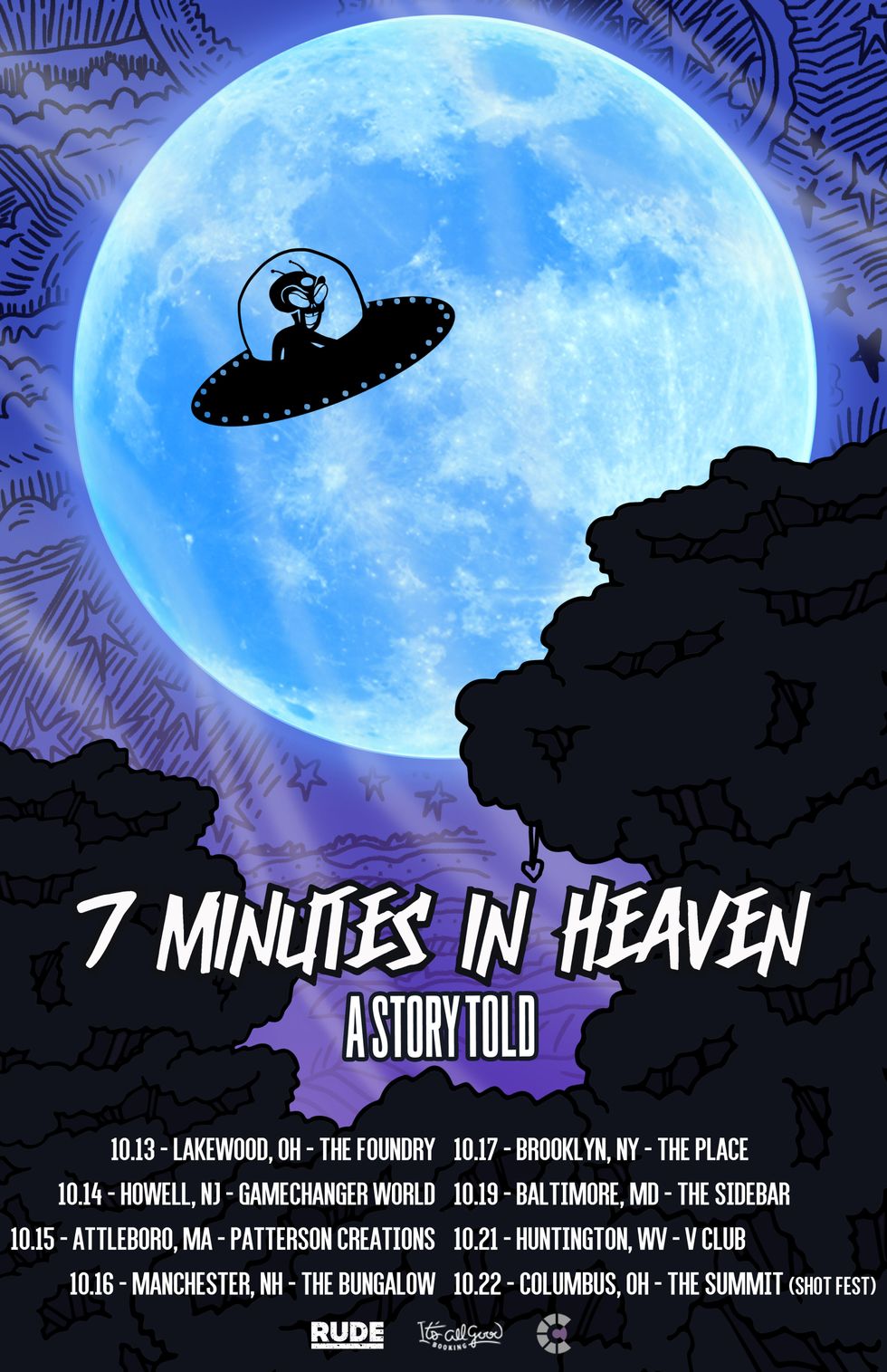 After you release the album, what's up next for you?

Tour, tour, tour! We'll be hitting the northeast in October with our new friends in 7 Minutes in Heaven and will continue hitting the road all of 2018!
---
---
Rachel A.G. Gilman is a writer, a radio producer, and probably the girl wearing the Kinks shirt. Visit her website for more.
---
READ MORE ABOUT MUSIC...
Foo Fighters announce tour with Weezer, share new single 'The Line'
Teflon Sega covers "Adam's Song" by Blink 182 in a completely different way
Matt Mackey III releases the official music video for "I Was First"
---