Top Stories
FESTIVAL | The Australian psych band lit up NYC with their biggest US crowd yet
Courtesy of Panorama / Nikki Jahanforouz
Amidst a thrilling set of headliners, Tame Impala proved that, no matter how long it's been, they'll still make us feel the same way we did the first time we heard them.
Currents, Tame Impala's most recent effort, has been around for two years now. It's been a busy whirlwind since - Rihanna covered their now ultra-hit "New Person, Same Old Mistakes" on her latest Anti. The man behind the music, Kevin Parker, contributed to Lady Gaga's Joanne with "Perfect Illusion." He's consistently collaborated with DJ Mark Ronson, which included a DJ set at this year's Governors Ball. Tame Impala has been on the tour circuit ever since. They're no longer a secret - the world now knows Parker's name, shooting the band into stardom in a way no one predicted.
You would think that, all things considering, Tame Impala's headlining slot at Panorama would feel like a stadium performance. What we experienced was a set that, although on the mainstage, could not have felt more moving or intimate in itself. Within a setlist full of glittering gems like "Mind Mischief" and "Elephant", there were also equal parts rarities, like "Sundown Syndrome", a track they had not played since 2010, and "Love/Paranoia", which marked the second time they performed it live after Thursday night's Port Chester show.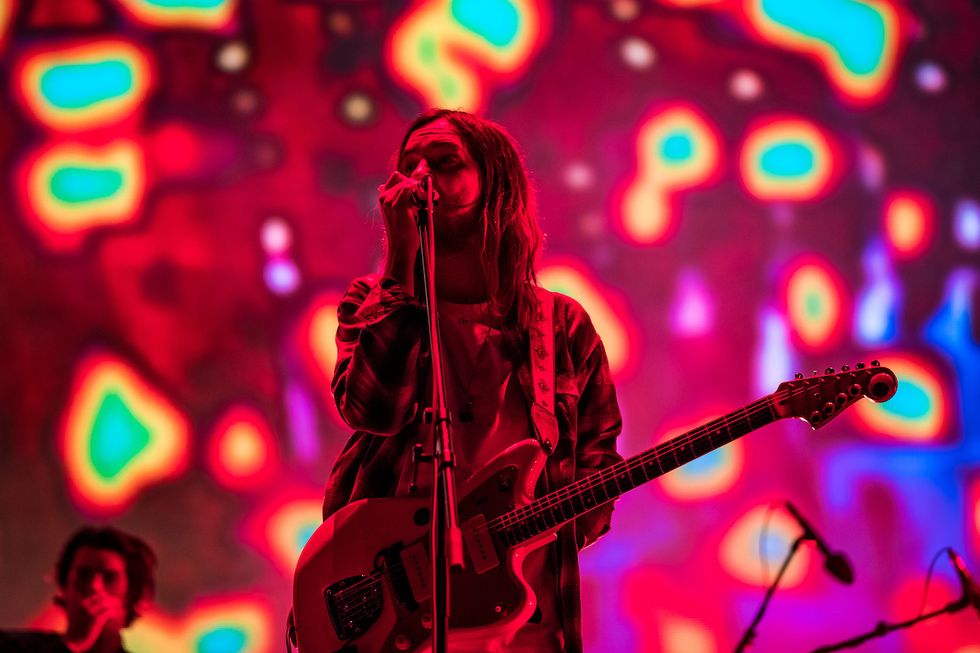 Courtesy of Panorama / Nikki Jahanforouz
Tame Impala isn't a typical headliner. They're not, in the same sense you'd think of Frank Ocean and Solange, performers. Even Parker joked about the differences: "Who else caught Frank's set last night? That's the type of shit that makes me think, 'at least we have lasers," he remarked mid-set. "Shit was inspiring."
What they do bring is something captivating, something as much felt as it is heard. As they descended into a wrenching rendition of "Yes I'm Changing" and the crowd gave into the swirling distorted lights in front of us, it felt like we were all going through a collective experience that wasn't likely to be forgotten. As Parker announced that it was their largest crowd in the US yet, it was hard not to feel a sense of being a part of something bigger.
Tame Impala fans: if you're curious about what's to come next, you can rest assured that something will. In an interview with DIY, Parker divulged a bit of what he's been up to: "I'm back home, but activity-wise I'm still very much involved with other stuff. I've got a lot of things on the go at the moment – POND, my friends, are making an album, and I'm producing that. Even though I'm at home, it's not like I'm just sitting on the couch. So when all that dies down, I'll get a chance to work out what I'm doing. Since 'Currents' came out, it's opened up a lot of other possibilities for me. So at the moment, I'm just doing a bit of everything at once. It's not very focused – I'm extremely unfocused at the moment!" he joked. "I don't have the self discipline to be able to filter anything out at the moment – I'll have to see in the future."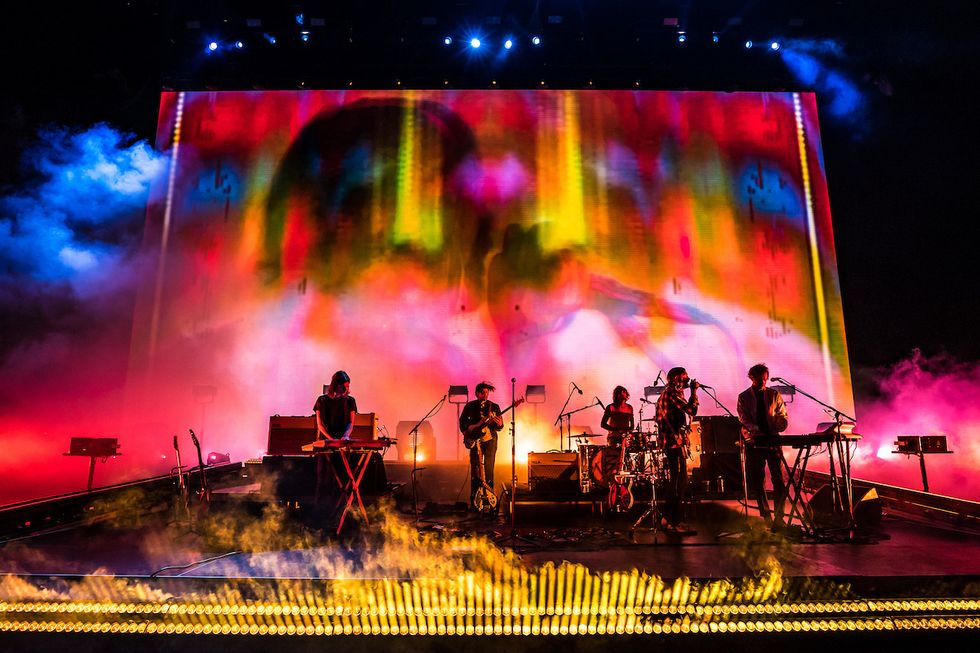 Courtesy of Panorama / Nikki Jahanforouz
Stay tuned for news about Panorama 2018.
---
Vanessa is a music and culture writer. She will probably dance to "Laura Palmer's Theme" x Britney Spear's Everytime at her wedding. Follow her on twitter.
---
READ MORE ABOUT MUSIC...

INTERVIEW | a Q&A with Rooney's Robert Schwartzman
REVIEW | Nick Hakim's "Green Twins" is a soulful trip through the future
INTERVIEW | A conversation with Chris Baio
---