Frontpage Popular News
Today's street style explains a lot about our culture
Nostalgia is taking over, we're burning our bras again, and pool slides are back in style. Why?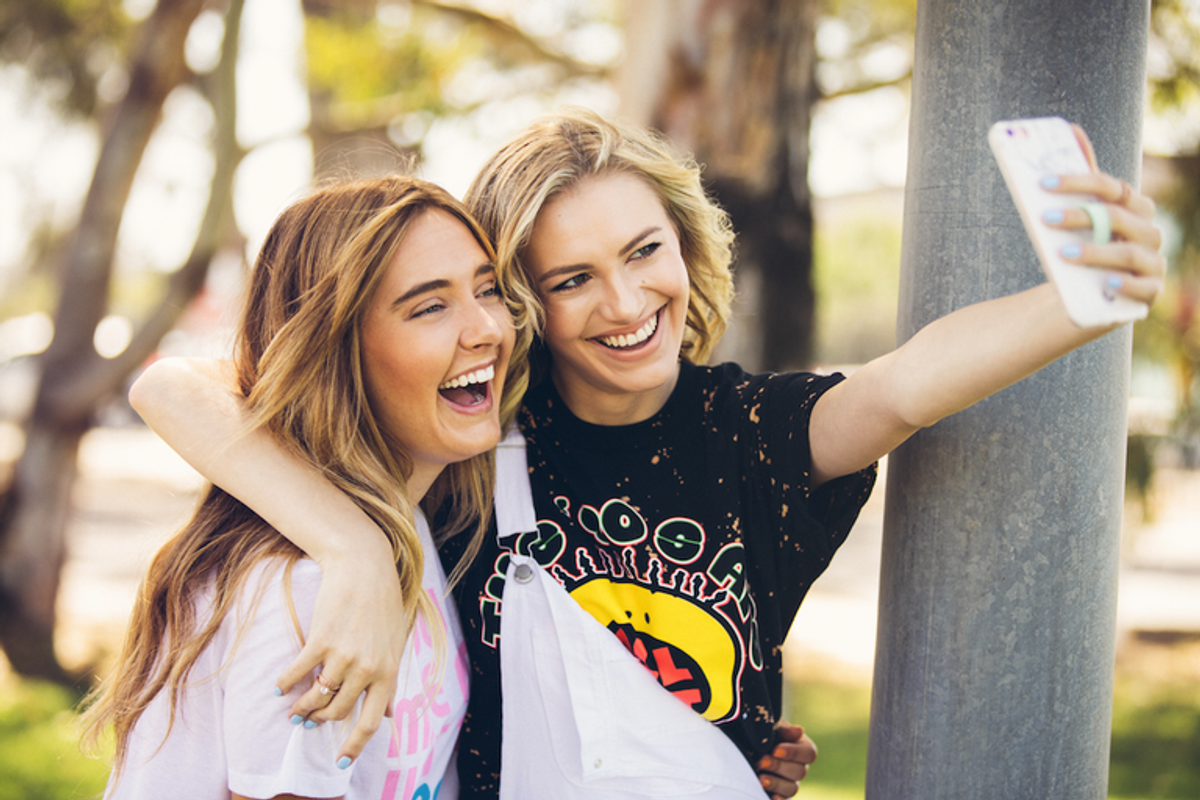 Cosmopolitan

Throwback culture has taken over and I am here for it.
It seems in the past year, store fronts have increasingly turned pastel with a color palette reminiscent of the late nineties. Furthermore, we are seeing trends unique to that time resurface. Pool slides shuffle across busy city streets and vacation spots alike, chokers of every color and texture are sold almost everywhere, and denim everything is having another major fashion moment. It seems pretty close in proximity to the nineties to be calling this trend "retro," or maybe that's just me not wanting to accept that I am getting old. Regardless, I think that today's pop culture, political climate, and defiance against gender norms have a lot to do with the street style were seeing today.
No bra needed
Women have started to question why the stigma with their breasts? Why is expected for women to wear bras and tops while men can walk around freely. It's become more socially acceptable to skip the bra and #freethenipple.

We are seeing far more styles like this one that a normal bra wouldn't work with and quite frankly I am here for it.

Funky footwear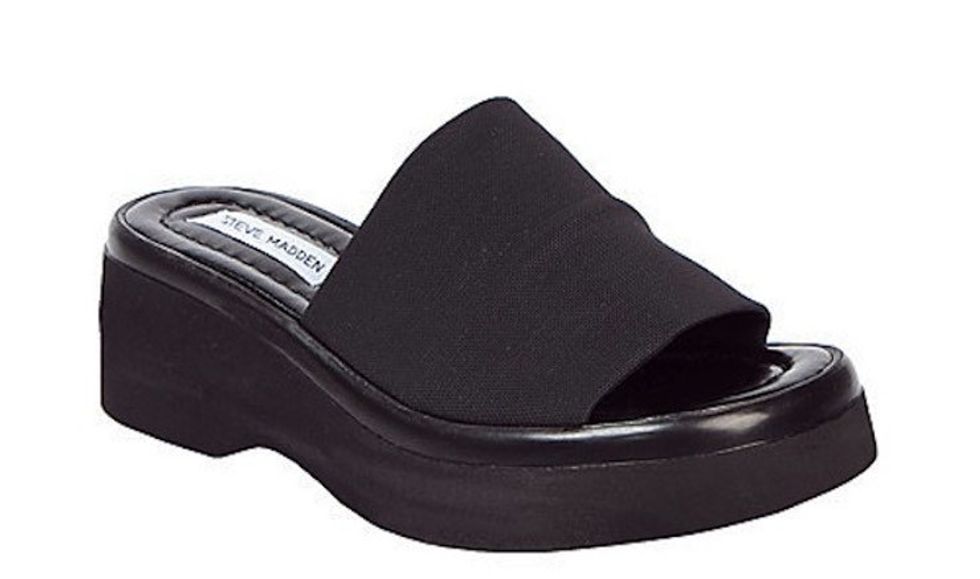 Remember these? Well they're back. I think a big reason for seeing so many styles popular in the nineties make a comeback is because of social media. Nineties babies predominately run the pop culture scene due to our activeness on social media instigating styles like this rad slip on coming back so quickly. Borrow your mom's old pair or check them out here from Steve Madden.
All denim everything
Because of the prominence of self-expression and social media with our generation denim is back! Easily customized, it's no wonder were seeing unique denim jackets on everyone. Patches and pins are being sold widely at places like Urban Outfitters and custom patches are available online. Whatever your message and personal brand is, you can now wear it on your sleeve!
Clothing that speaks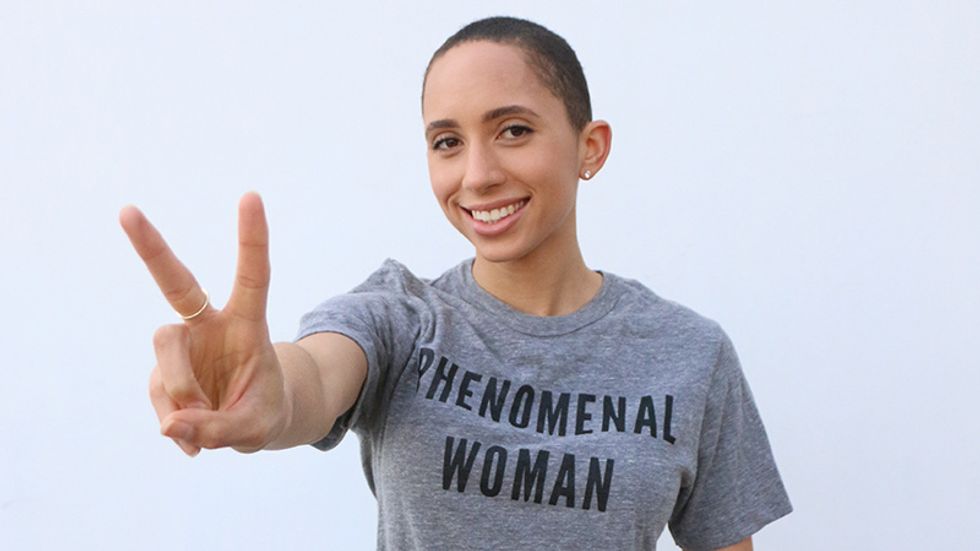 With political activism becoming more and more important to our generation, clothing that stands for a cause or helps to raise money for a cause has become increasingly popular. This fun tee from Phenomenal Women raises funding for tons of different organizations that help women succeed in the work force and education world.
Chokers
This sexy and edgy nineties staple is back and it's not a coincidence. Chokers are an awesome way to express your personal style. They can be elegant and girly, sentimental and symbolic, or sexy. I think this ties back to our generation's desire to express ourselves through clothing. Check out all sorts of chokers here.

Baseball and trucker caps
Last popular in the nineties and early 2000s, baseball and trucker caps have made a major comeback for men and women alike. A generation that is very into symbolism, caps are a great way to show support for something you care about, like this LGBTQIA+ friendly cap here!
Athletic wear everywhere
We're a more fitness conscious generation and fitness has become more accessible to the masses; therefore becoming an important part of everyone's week! We're seeing an increase of active wear on the street like this chic all black get up.
It's a unique moment in politics, culture, and fashion alike for us and trending street style is a dead give away for that. Open your eyes and get inspired by your peers!
Saw some stunning #streetstyle? Share it with me @anie_delgado!

---
Read More...
Taylor Swift is back with LP 6 and there are mixed feelings

What is sheetcaking? Tina Fey's controversial SNL appearance

Coast Guard will not break faith in transgender individuals

---
Anie Delgado is a contributor to Popdust and is an actress and musician based in NYC. Follow her on Instagram and Twitter @anie_delgado and on Facebook and check out her music on Spotify.
---