MUSIC
No. Macklemore did not make the list.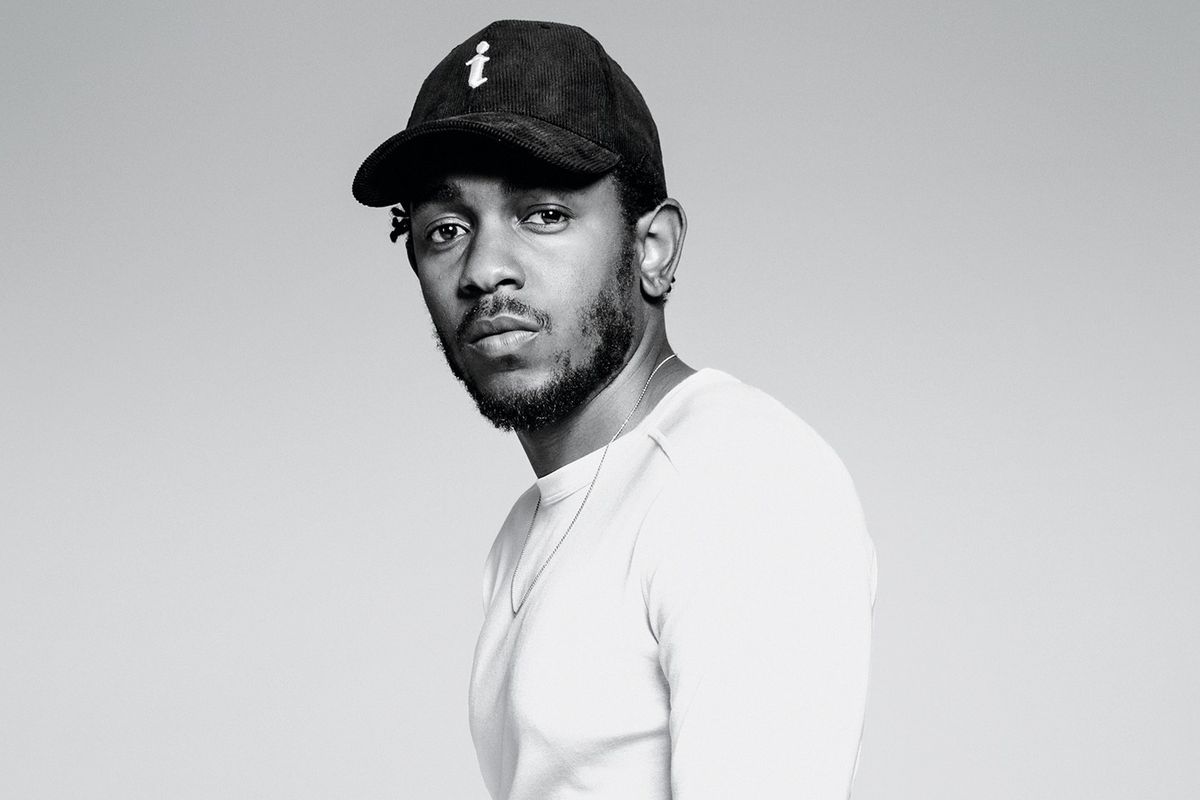 Kendrick Lamar "To Pimp a Butterfly"
These are the albums you should put your kids onto out of respect.
You know when you play a Playboi Carti song in front of your grandmother and her face contorts into a pretzel because 1) she can't understand anything that's being said, and 2) it's too vulgar for her despite her not comprehending the slang. It's a very different face then when you play a Kendrick Lamar song in front of your grandmother and she slightly nods and goes, "He is a very talented man." Rap isn't for everyone and every grandmother, and not all rap albums are made equal. Some albums show more merit than others and some are just really good for frat parties. Here are ten essential hip hop albums every music lover should know.
10. Nas Illmatic
Any good intro into the rap/hip hop genre should start or lead to Nas' Illmatic, a landmark album that put east coast rap on the map. (See, I'm already making those bars.) Nas crowned himself the king of New York and subsequently every rapper after him would attempt to claim the throne. Illmatic is a poetic mix of solid production and exceptional lyricism detailing the drug underworld in New York and Nas' personal struggles navigating manhood. Quality beats, lyrics, and sharp storytelling make Illmatic an essential hip hop listen.
9. Dr. Dre The Chronic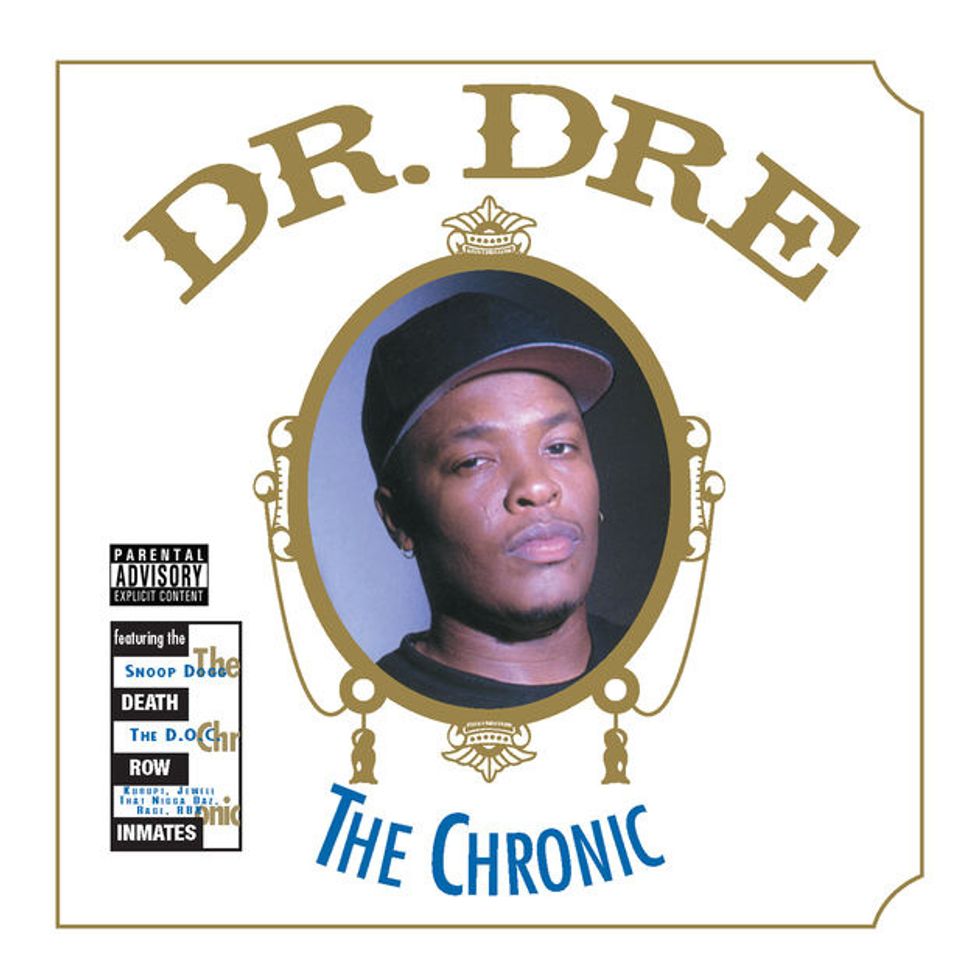 Dr. Dre The Chronic
Priority Records
You have to give credit to the west coast. Dr. Dre made gangsta rap palatable to a commercial audience. The Chronic propelled the career of Snoop Dogg and gave us G-funk. Featuring some of Dr. Dre's best production and bars, The Chronic is a sexy, violent look at gangster culture and the crazy stories that come with it.
8. A Tribe Called Quest The Low End Theory
Any one of their albums will do. Midnight Marauders is excellent too. Conscious, intelligent rap with jazzy, soulful beats, A Tribe Called Quest showed that rap could be enticing and still smart. Tackling race, politics, and sex, The Low End Theory (and most of their albums) provided an alternative sound and perspective in hip hop.
7. OutKast ATLiens
Andre 3000 is at his prime on this album. A true gem of southern rap and southern culture, ATLiens shows OutKast in refined form.
6. Danny Brown Atrocity Exhibition
Danny Brown is one of the most underrated lyricists in rap. Witty, vulgar, and quick he can often overwhelm the average listener. Atrocity Exhibition is the definition of a performative rap album that displays the aesthetic and intensity of its subject matter. Detailing Danny's battle with addiction, the album is a claustrophobic look into the psyche of a man enabling his worst inclinations.
5. Tyler the Creator Flower Boy
You either love him or hate him, but Tyler the Creator made something special with Flower Boy. Not too many mainstream rappers would explore their sexual identity on record or even admit to their femininity and insecurities as openly as Tyler. Intimate, sweet, and genuine, Flower Boy is a queer rap album from an artist that has grown and expanded since his debut. Wonderful, bouncy, colorful production backs up some of Tyler's most confessional and enduring work.
4. Lauryn Hill The Miseducation of Lauryn Hill
A feminine critique of love, self-respect, and community, TheMiseducation of Lauryn Hill stands as one of the most enduring hip-hop albums ever. Lauryn Hill showcases the fearless voice of a woman in a male dominated space and sets the record straight that you can be complex and strong and still feminine.
3. Madvillian Madvilliany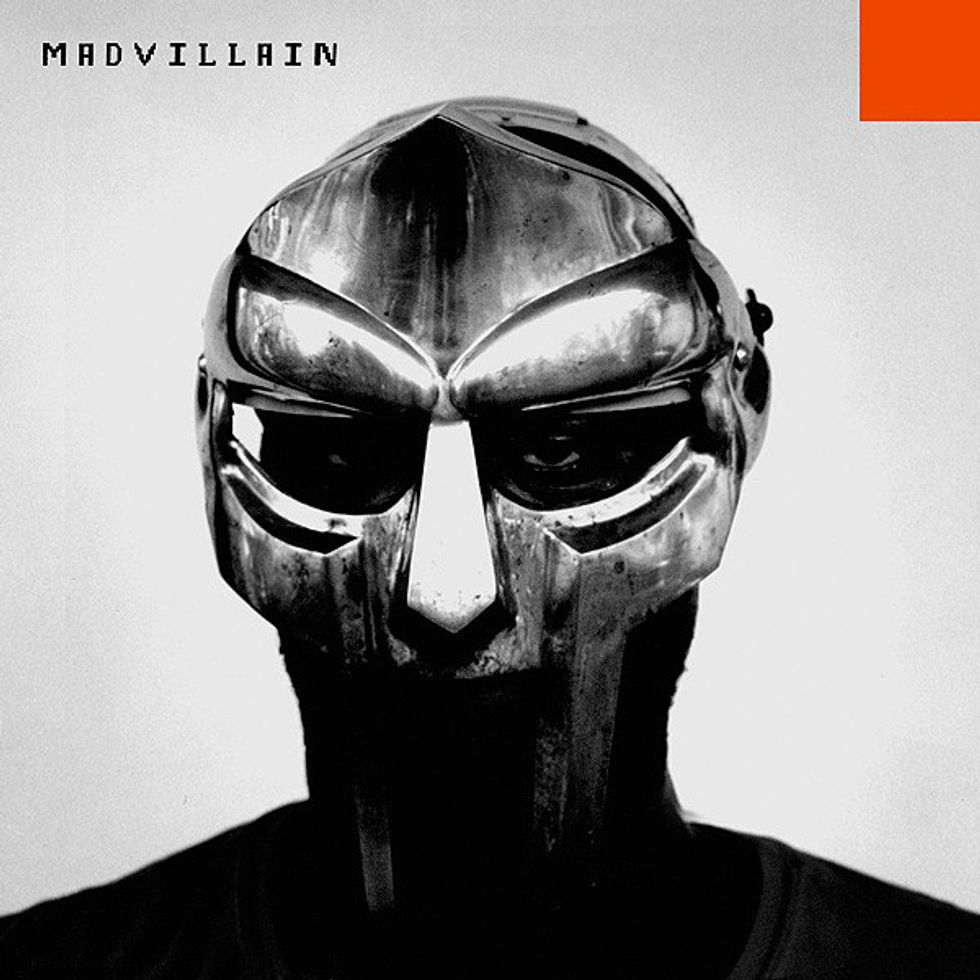 Madvilliany
Stones Throw Records
MF DOOM rhymes paired with Madlib's unconventional production make for an entertaining and refreshing rap album. Funny at times, pessimistic in others, Madvilliany is a cartoon-esque masquerade filled with hysterical samples and clever rhymes.
2. Erykah Badu New Amerykah Part One (4th World)
Poetic and performative, New Amerykah is a beautiful look at politics and Black identity. Incorporating funk, soul, and hip hop sounds, the album is a dense exploration of hip hop's impact in music and Black culture and the healing qualities of storytelling. Touching on topics of slavery and the exploitative nature of fame, New Amerykah is a sincere love letter to Black art and Black history.
1. Kendrick Lamar To Pimp a Butterfly
A masterpiece and exceptional achievement in hip hop, To Pimp a Butterfly revived conscious rap at a mainstream and commercial level. Kendrick gets deep and personal with the help of jazz, soul, and funk sounds. Cinematic and visual, To Pimp a Butterfly is a sharp critique of American race relations and celebration of Black culture. Featuring spoken word, audio recordings, and an interview with Tupac, the album is a conversation about self-love, community, history, and freedom.
---
Shaun Harris is a poet, freelance writer, and editor published in avant-garde, feminist journals. Lover of warm-toned makeup palettes, psych-rock, and Hilton Als. Her work has allowed her to copyedit and curate content for various poetry organizations in the NYC area.
---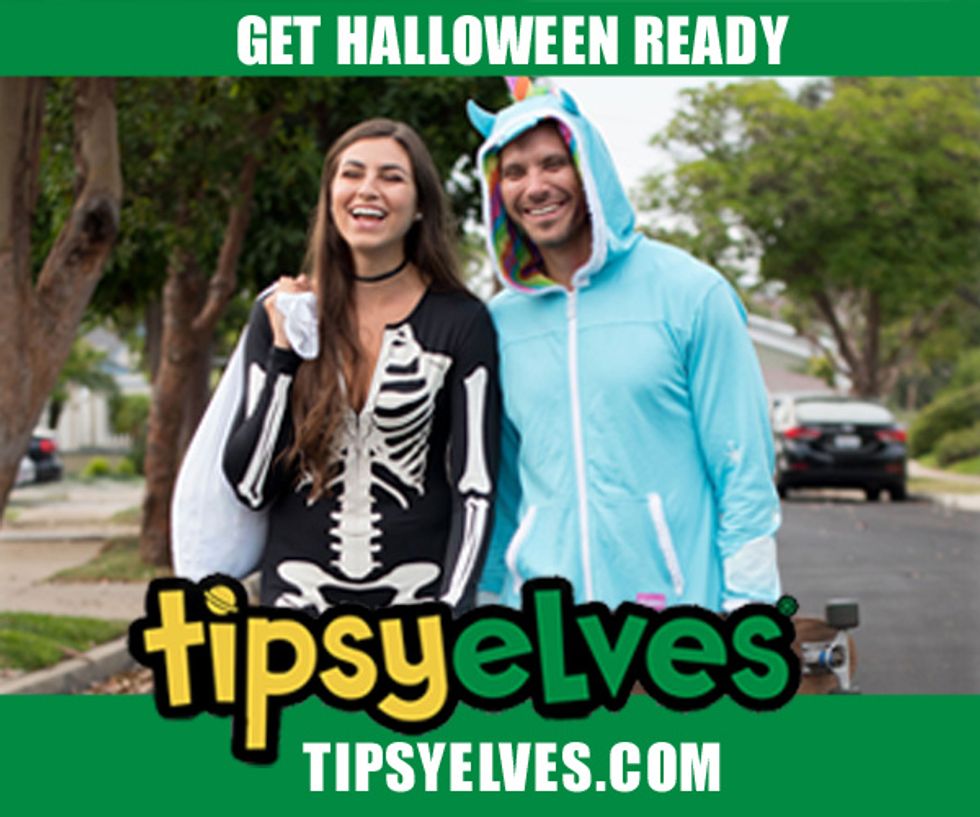 Get Ready for Halloween!! Find Your Costumes at TIPSY ELVES!