MUSIC
English songstress wows us with the emotional depths she reaches in her new EP "Disguises"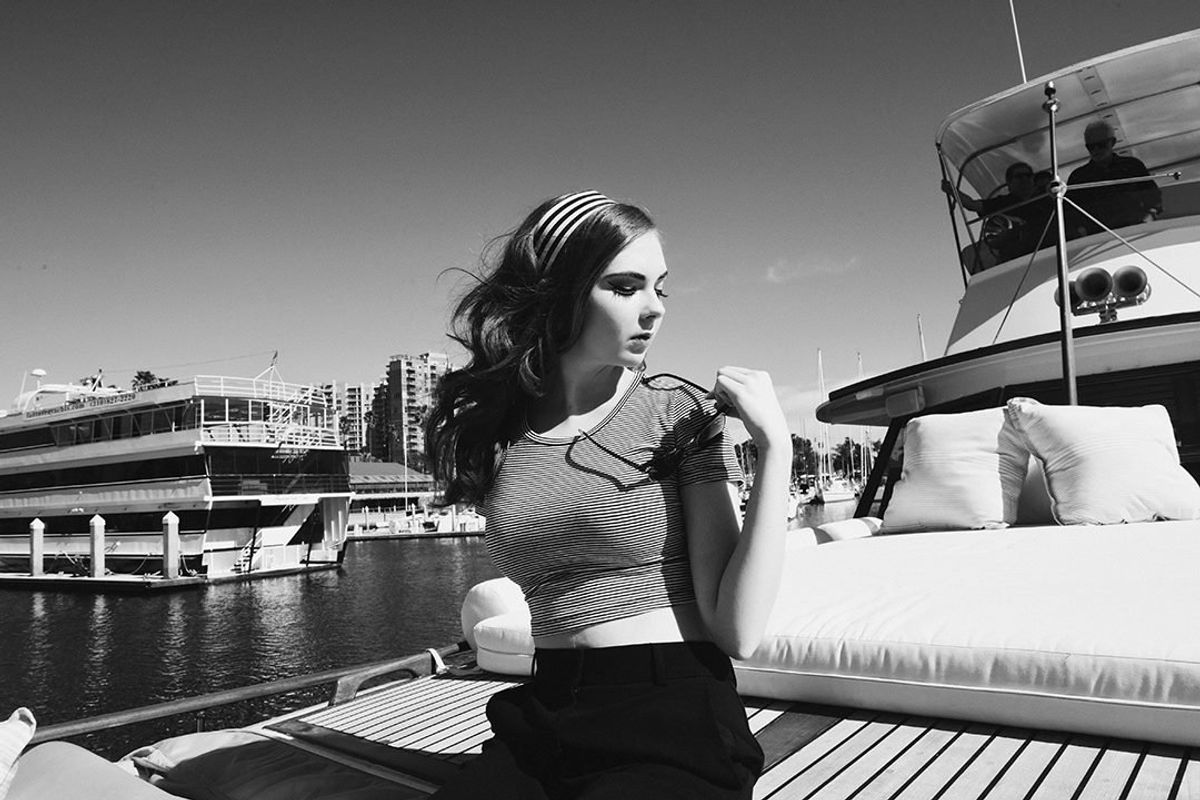 In the words of Hillary Clinton, "Women are the largest untapped reservoir of talent in the world." Popdust is breaking down that dam and letting the talent flow out.
Women are killing it in the music industry, and the world of song lovers couldn't be happier! In our new column, #WomenCrushWednesday, we'll feature an awesome lady whose tunes are blowing up our playlists and ask them about their musical journey.
In our first feature, we chatted with Maisy Kay, a stellar L.A. based musician who's breaking into the pop industry with her upcoming Disguises EP, with tracks of it already being featured in the Wonders Of The Sea 3D documentary (directed by Jean-Michel Cousteau and narrated by Arnold Schwarzenegger). The songs are deep, emotional, and exploratory in a way few artists achieve on their debut. Maisy Kay is not just your average pop artist. Read more about her musical journey below.
---
How did you become interested in the music?
I was always interested in music, this is due mostly to my parents playing all different kinds of music in the house when I was a child. I began writing at a very early age, and even wrote an entire play by myself. Since then, music has been my life.

You were born in London but currently reside in Los Angeles. What's the difference between the music scene in the U.S. and the one in the U.K.?

Growing up in a small village in the UK, there wasn't much of a music scene to speak of, and as I moved to LA when I was 14, I didn't have much exposure to the scene in London. LA is a very industry heavy town, and I'm much more interested in what is happening on the internet in terms of music. It gives access to a much wider database of genres and artists, there are some amazing people creating amazing things.
Who are some of your biggest musical influences from the past and that are active today?
Adele, Queen, The Beatles, Celine Dion, Tori Amos, Sam Smith, Evanescence, and Imagine Dragons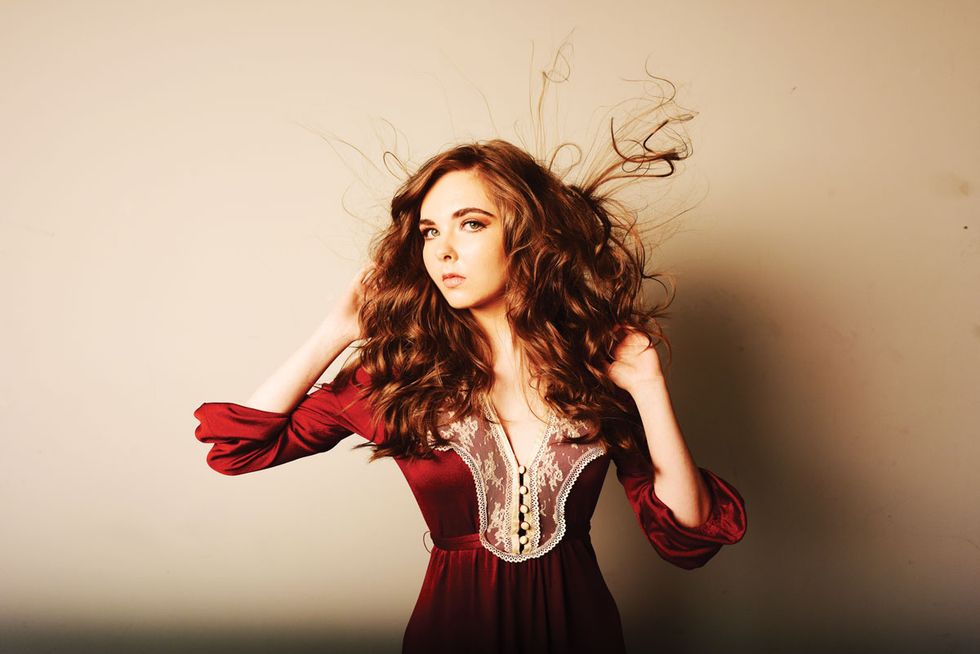 What's your experience been like as a woman in the music industry?

I have found that being a woman in the music industry takes grit, to put it bluntly. I find that I have to stand my ground on a regular basis in order to make sure that what I want for myself as an artist is fully realized. It can be intimidating at times, but it's worth the risk. This is obviously a hot topic right now in the entertainment industry in general; I, fortunately have not experienced anything like what is being described in these horrific accounts we hear on the news. My heart goes out to the victims and I hope that they can find the strength and resources to fully heal.
Let's talk about your upcoming EP, "Disguises." What's the writing and producing process been like for this project?
This project is the culmination of years of work. These songs come by way of me figuring out who I am as an artist, working through several genres and styles in order to find myself. This EP is the end of the beginning of that journey.

Do you have any songs off the project that you were particularly fond of?

I love "Disguises," the title track for the EP. I wrote it with a friend of mine that passed away from cancer, Jason "Gavi" Gaviati. It was an idea that we had put on the shelf, and I came back to later on. I love how the song came about, and I enjoy reliving my memories of creating it with him every time I listen to it.
All of your songs are very emotional and intense in their messaging. Is this something you were aware of doing or wanted to convey?
It's not something I'm particularly conscious of, my music is a reflection of who I am and what I'm going through at the time of writing it. If it comes across as emotional and/or intense, that's simply a byproduct of the feelings I felt having gone through the experiences that propel me to write.
You also released a video for your song "Heart of the Ocean." What was this process like?

This particular video was stressful to make, luckily, we shot it pretty fast and the shots were dependent on the light, so we weren't at the beach for very long. The issue was that this was a public beach, one of the most popular in Malibu, so while we were shooting this video, there was a massive amount of people staring at me, it was not a moment I'm fond of. But we got it done, and were able to release it, I'm really proud of the song, the message it portrays and of course, the video.
After you release your EP, what will be up next for you? Will you be hitting the road?
After the EP comes out, I'm headed to Japan to promote the EP over there. I've recorded a song especially for the Japanese release with an artist there named Anly. I'm really excited to go. I've also been really hard at work at something really big and really exciting that I'm hoping to announce imminently.
---
---
Rachel A.G. Gilman is a writer, a radio producer, and probably the girl wearing the Kinks shirt. Visit her website for more.
Have a female or femme-identifying artist we should profile? Send a pitch email to Rachel.
---
POP⚡ DUST | Read More About Music...
RELEASE RADAR | Taylor Swift drops Reputation and more new releases
N.E.R.D's "Lemon" features Rihanna's rapping debut and it's fire
Popdust Presents | Katie Costello: Double the Love, Triple the Threat
---