On Wednesday, the Universal Hip Hop Museum (UHHM) elected Public Enemy's Chuck D to be Chairman of the Celebrity Board.
After receiving $20 million in funding and collaborating with institutions like The National Museum of African American History and Culture and the Smithsonian Institution, the Bronx-based UHHM is scheduled to break ground in December 2019 and open its doors in 2022.
Chartered by the New York State Department of Educational Board of Regents, the museum will appeal to artists and the general public to offer both education and entertainment about the history and culture of hip-hop. According to the UHHM website, the museum "celebrates and preserves the history of local and global hip-hop music and culture to inspire, empower, and promote understanding."
Chairman of the Board, Kurtis Blow, praised the addition of Chuck D to the team, describing him as "one of the most intelligent and well-respected MC's in the culture of Hip Hop. The credibility he brings to our team is mammoth." He added, "He also understands the importance of the Universal Hip Hop Museum, and vows to let the world know via a star-studded celebrity board in the near future. Flame on!!!"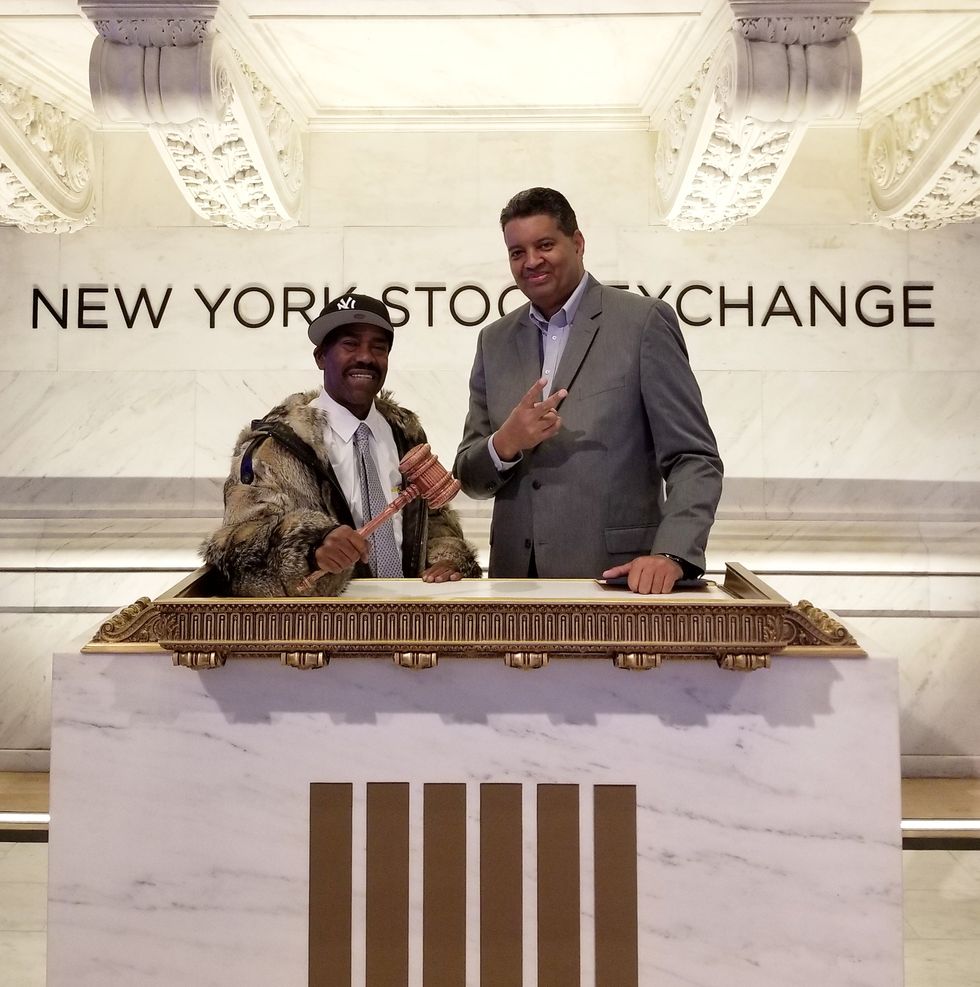 Director and Chairman of the Board, Rocky Bucano and Kurtis Blow
Since co-founding Public Enemy in the 80s, Chuck D has been a pioneer in the genre. With Chuck D leading as their acclaimed lyricist, Public Enemy was inducted into the Rock and Roll Hall of Fame in 2013. Infusing their lyrics with sharp political and cultural commentary, the group promoted activism within the hip hop genre with influential albums like It Takes a Nation of Millions to Hold Us Back and Fear of a Black Planet.
Chuck D states, "My life has been dedicated to the hip hop genre, both serving it as an artist and curating it to share with others, and I want to carry that work over to the Universal Hip Hop Museum. The museum is what we need to organize as a collective and present its history while having a hand in its future."
---
Meg Hanson is a Brooklyn-based writer, teacher, and jaywalker. Find Meg at her website and on Twitter @megsoyung.
---
POP⚡DUST | Read More...
Suicidal Pete Davidson Reminds All That Mental Illness Isn't Funny
Post Malone Crocs Sell Out: Succumb to the Darkness