Isn't it great when rich people can have something you don't even want?
These ankle boots by Emilio Pucci really hit the spot. Priced at $2,735, they are an atrocity that God Himself could not forgive.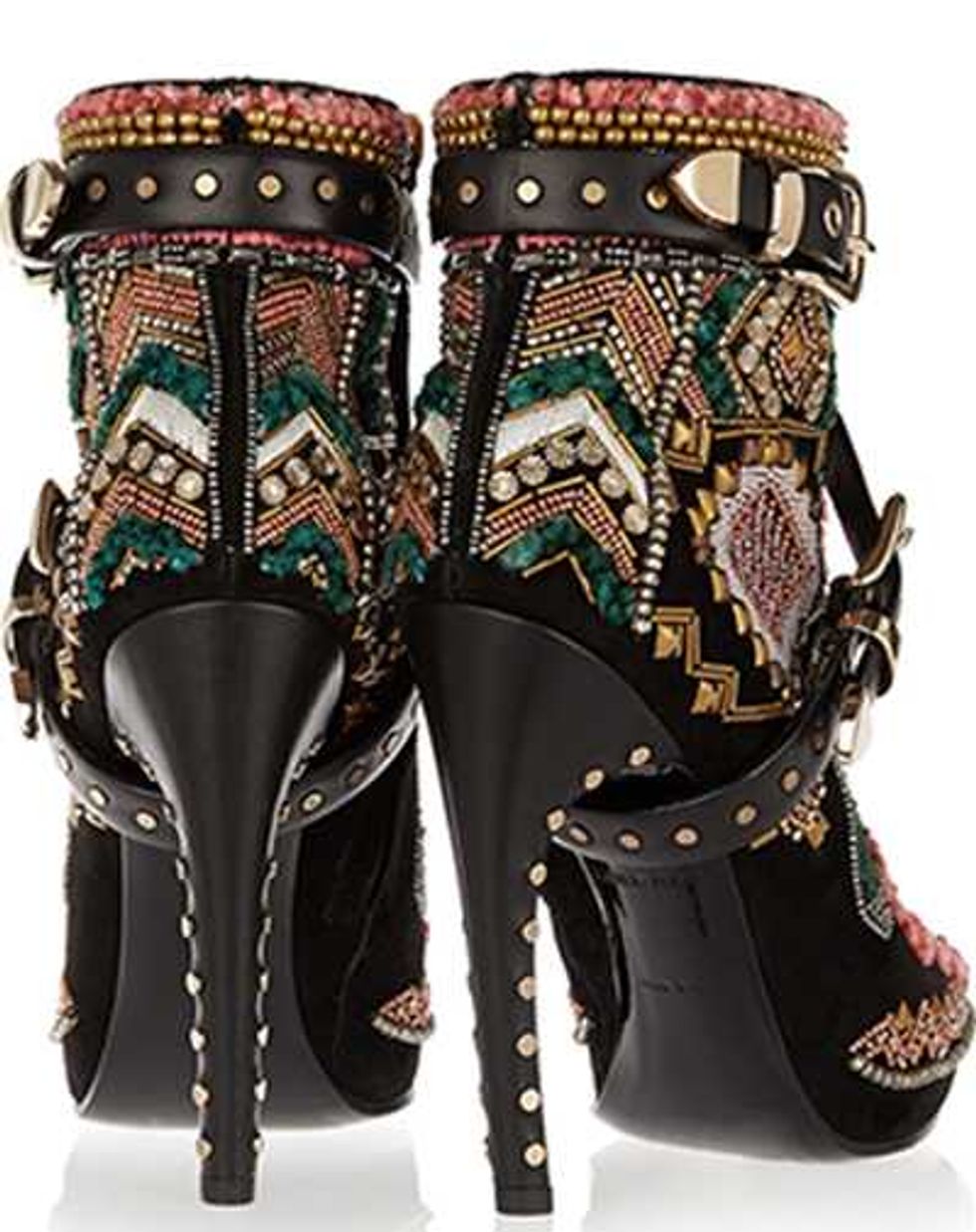 Will you look at all that crap they stuck on these boots? The Editor's Note says:
The detachable gold studded leather harness adds a tough edge.
Whatever. It's like a Where's Waldo thing for the criminally rich and insane.
Make them go away.