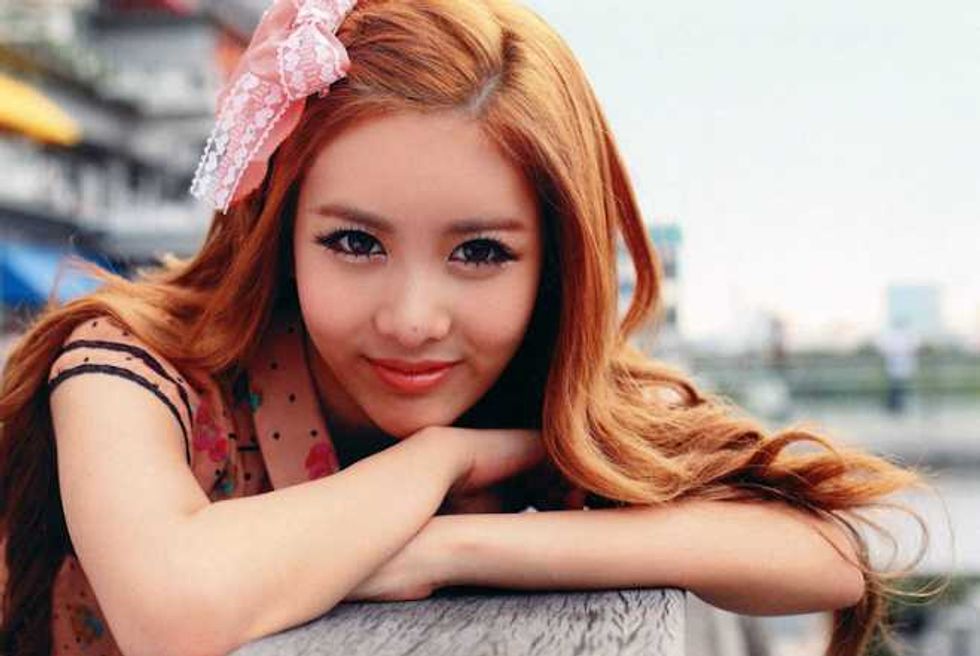 There's some major changes in the works for T-ara, with the group recently announcing that they'll return to their original six-member lineup following the departure of new member, Areum, who jumped ship after just one year in the group. To signify a fresh start for the troubled K-poppers, Qri has been appointed as their new leader. The 26-year-old announced the news during T-ara's Budokan concert in Japan, officially replacing Soyeon in the leadership role.
Unlike most K-pop groups that have fixed leadership, T-ara uses a rotating system. Eunjung was the first leader when T-ara debuted back in 2009, captaining the group through chart-topping hits like "Bo Peep Bo Peep" and "I Go Crazy Because of You." Boram followed during the "YaYaYa" promotions, then Hyomin during "Roly Poly" and "Cry Cry," and finally Soyeon, who has led T-ara up until now.
We're not entirely sure if becoming leader comes with any real responsibilities or is simply just a vanity title, but according to Core Contents Media, the leader gets the opportunity to be actively involved in the decision-making process for T-ara, such as attending meetings with producers, music video editing, helping to determine concepts, and overseeing the group's schedule.
T-ara's currently in Japan focusing on their overseas promotions for now, but they're planning to make their K-pop comeback early next year. It'll be the first time that they've promoted as the original six since "I'm Really Hurt" was released back in early 2010, and could be just what they need to win back public support following a string of scandals and awkward lineup changes over the past year.
What do you think of T-ara's attempt at a fresh start with Qri at the helm?
[Tiara Diadem]