CULTURE
On This Day: "Quake" Reinvented Video Games Forever
The original Quake revolutionized gaming on this day in 1996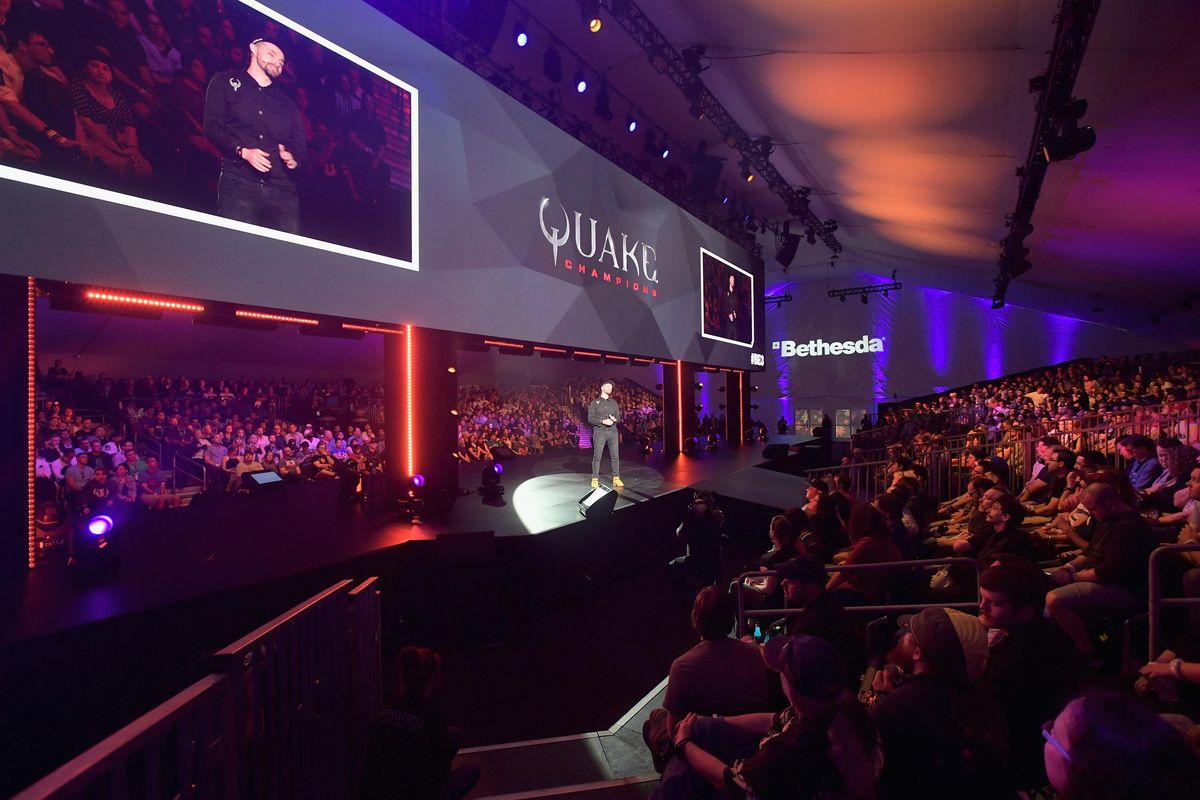 Getty
After it garnered more hype than any other unreleased game in history, Quake — released 25 years ago today — forever changed what was possible in video games.
id Software had already shaken up PC gaming with the success of Doom and Wolfenstein 3D, but Quake was advertised as a total transfiguration of the first-person genre. Characters would be able to explore a fully realized 3D map, a feat that had never been accomplished in video games before.
---
The seedy underworld players would inhabit would contain secret rooms, hidden loot, intricate puzzles, and plenty of diverse enemies to blow to glibly little bits. That's not to mention the fact that Trent Reznor would be handling the game's soundtrack.
With so much at stake, meeting the anticipation head-on seemed impossible, but Quake provided a hat-trick for id Software and was deemed a game-changing masterpiece by almost everyone. "I really believe that Quake was more influential for video games than Doom," Tim Willits, creative director of id Software, told Rolling Stone.
But bringing together a game of this magnitude took its toll. Technological issues plagued Quake's development, and internal feuds over the game's design caused John Romero, id Software's co-founder, to leave the company entirely. Salivating fans saw Romero's departure as the nail in the coffin for the game, but the team pushed on, forging a never-before-seen 3D polygon universe on an engine that couldn't quite handle the processing power.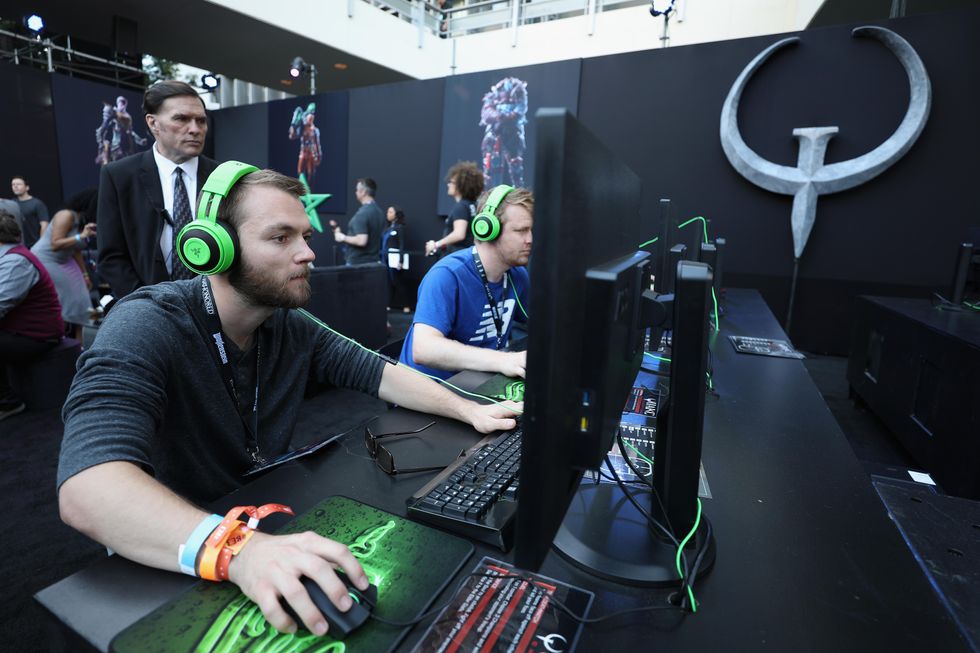 Quake tournamentGetty
So what was the result? Simply put, there was depth perception. Enemies, objects, and the maps you explored were all polygonal, and players were allowed to take it all in via a sweeping 360-degree view.

In previous shooters, such as Doom, players were just forced to plow ahead, unable to look around freely. This development may not seem like much today, but crafting a game with these capabilities eventually paved the way for other 3D shooters like Call of Duty, Battlefield, and Overwatch.

"It was an obvious progression from Wolfenstein's three degrees of freedom to Doom's four degrees of freedom, to Quake's six degrees of freedom," programmer John Carmack told How-To-Geek. Polygonal 3D games did exist before Quake's creation, but they were rare. Super Mario 64, released in Japan a day after Quake, was itself also a fluid 3D universe. Both games are often credited together with having revolutionized 3D polygonal gameplay.
Similar to Doom before it, Quake also revolutionized multiplayer gaming. It is often credited with having launched the eSports industry and is known to have invented the team deathmatch and other multiplayer game modes that are now customary with shooters.

The Red Annihilation Quake multiplayer event, which was held in May of 1997, was widely considered to be the first high-stakes gaming event in North America. Over 2,000 competitors played in one-on-one matches until they were whittled down to 16. Those 16 then participated in the World Congress Center in Atlanta, Georgia during the E3 gaming expo (the game also, unfortunately, popularized "camping," in which a player sits in an opportune spot on a map and just waits for players to run by so they can kill them).
Multiplayer aside, it also was a highly moddable game, meaning players were encouraged to go in and make changes to it via a series of codes and algorithms, which is now a common practice among other massive open-world games such as Skyrim.
Needless to say, thanks to all of these "firsts," 25 years later, video games are forever different now thanks to
Quake
. "If it sounds like I'm gushing about this game, I am," wrote
Gamespot
's
Trent Ward in the game's review. "Quake is a masterpiece on every level...The hype surrounding this game has been almost unbearable, but in the end,
Quake
deserves every bit of advance praise it has received."