MUSIC
ALBUM | 20th anniversary release will include eight B-sides and three previously unreleased tracks
It seemed like just yesterday OK Computer came out.
Only a couple weeks ago, the Beatles announced their 50th anniversary reissue of Sgt. Pepper, which some consider the greatest album of all time. Now, another immensely influential British rock band are planning to celebrate an anniversary: Radiohead are releasing a 20th anniversary special edition of OK Computer, another frequent candidate for the title of Best Album. The 1997 masterwork is being rereleased on June 23 and will contain the original twelve songs, plus a bonus disc of B-sides and three previously unreleased tracks.
Called OKNOTOK 1997-2017, it'll be available in three physical versions and a digital version. A two-CD set contains all of the original and bonus songs, newly remastered from the original analogue tapes. The vinyl edition contains three 12" records with all of the promised music and a digital download code for a 320k MP3 or 16-bit WAV download of the songs.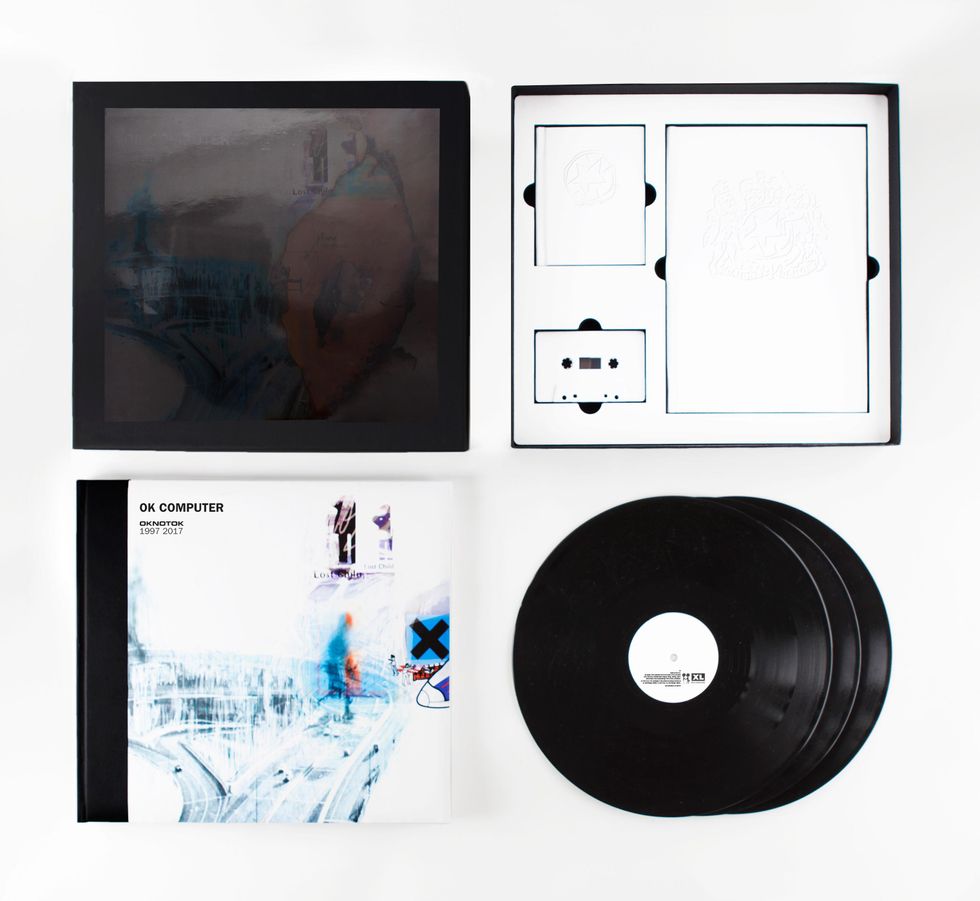 Radiohead
Finally, the "boxed edition," shipping in July, packages the albums in a black box with an image of a a burned copy of OK Computer on the outside. In addition to the music, it comes with a hardcover book of artwork and the full lyrics "to all the tracks except the ones that haven't really got any lyrics." Fans will also get 104 pages of handwritten notes by Thom Yorke from the period, a sketchbook by Donwood and Tchock and a C90 cassette mix tape, complied by the band from recording session archives.

The boxed set is only available from Radiohead's website. They've reverted their website to its 1997 look for the occasion, a maze of mysterious images and paranoid sentences. Seriously, take some time to click through the fascinating, disorienting pages of their website.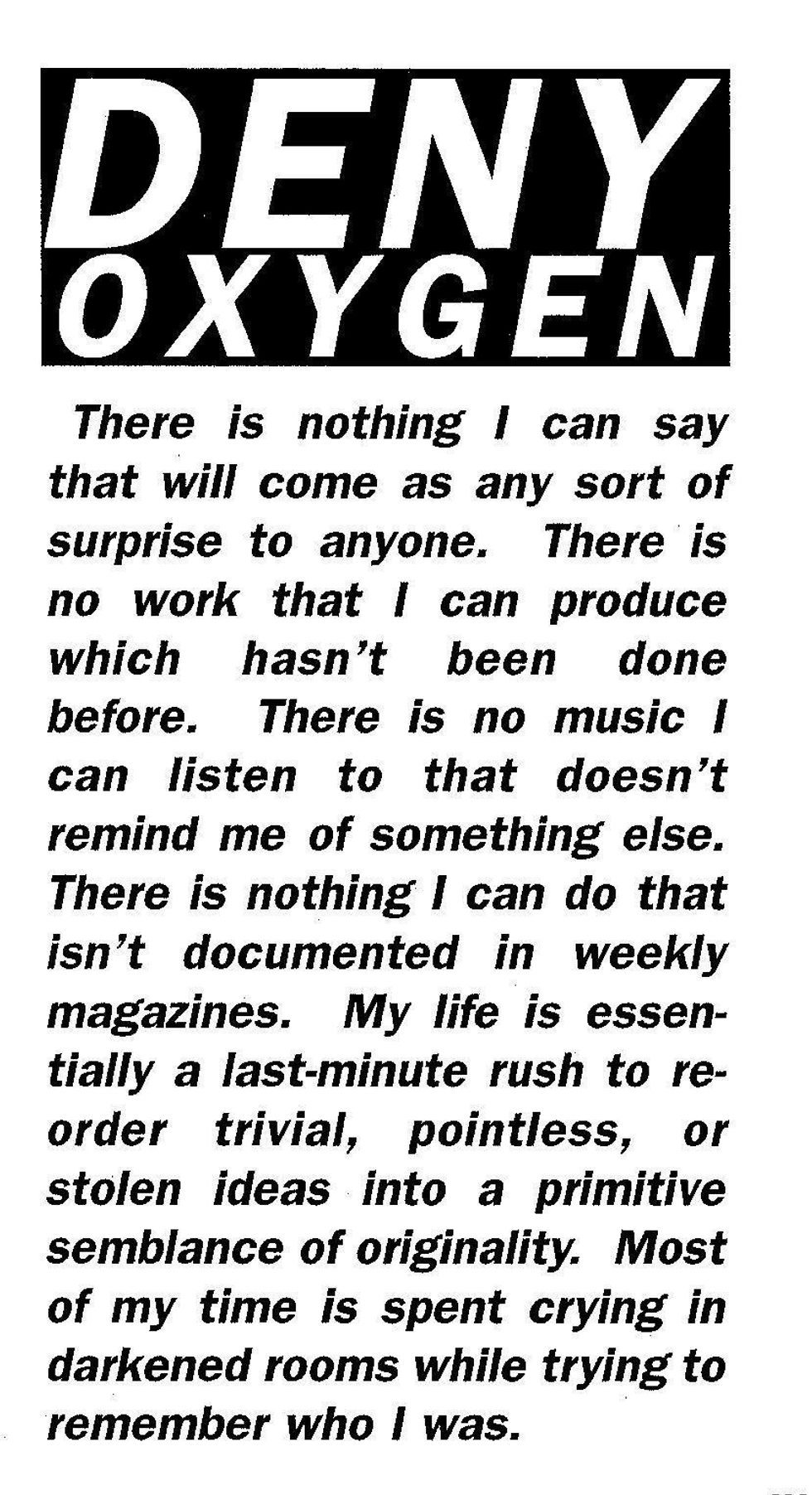 Radiohead
In their typically cryptic fashion, the band tweeted this video to announce the anniversary release:
https://t.co/dsmAGh6bkm

— Radiohead (@Radiohead)1493647206.0
"Lift," one of the previously unreleased songs, was originally intended for the album. The song was a hit at their live performances but the band decided that it might not fit onto the album as it stood. Ed O'Brien told BBC 6, "It was a big anthemic song. If that song had been on the album, it would've taken us to a different place and probably we'd have sold a lot more records," but they feared the pressure of such a potentially massive commercial success.
All of the different packages are available from Radiohead's website and everything but the boxed set will be in stores on June 23, too. To avoid the international shipping charges, you can also order the vinyls or CDs from XL Recordings. Check out the tracklist below.
Watch a performance of "Lift" from 1996:
The tracklist:
1-12. OK Computer, remastered.
13. I Promise
14. Man of War
15. Lift
16. Lull
17. Meeting in the Aisle
18. Melatonin
19. A Reminder
20. Polyethylene (Parts 1 & 2)
21. Pearly
22. Palo Alto
23. How I Made My Millions
---
READ MORE ABOUT MUSIC:
Mysterious band Superorganism returns with weirdly fun "It's All Good"
Kendrick takes aim at Drake's style on 'DAMN.'
The Beatles assemble giant 50th anniversary edition of 'Sgt Pepper'
---