MUSIC
Who's got bars? Let's let the spirits decide.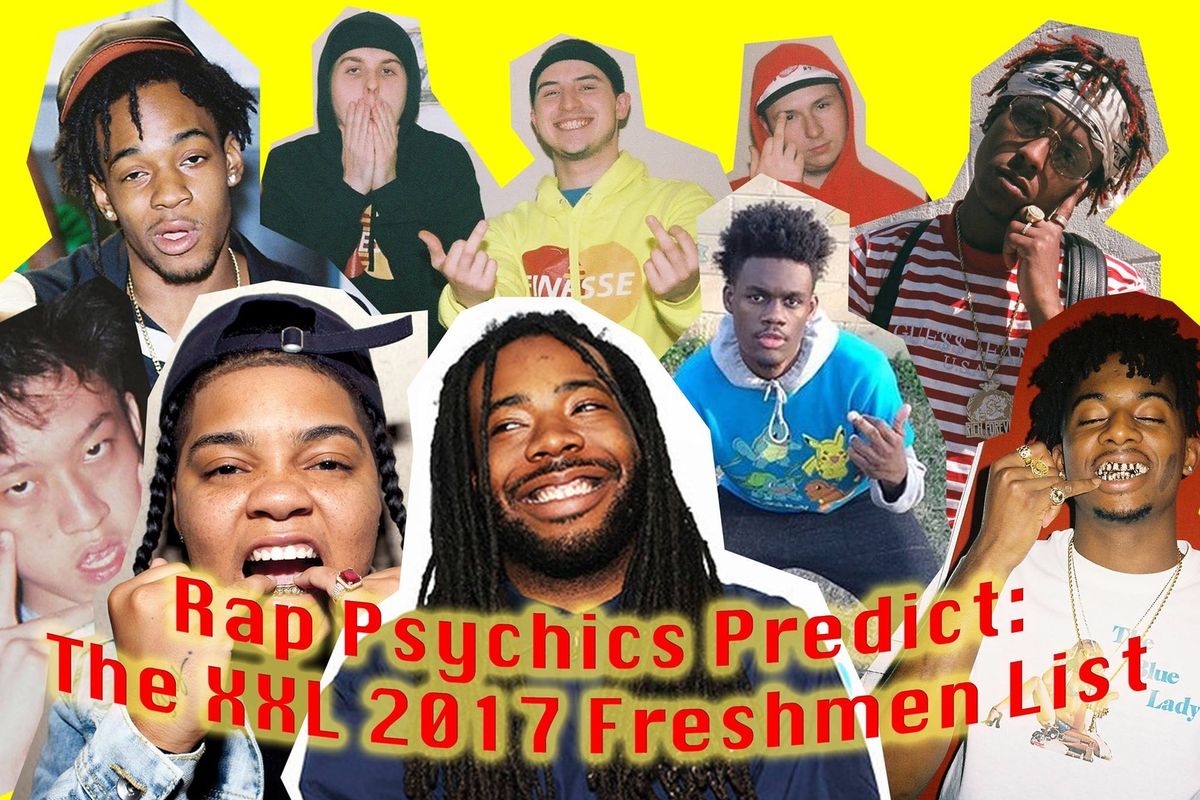 M. Cortes for Popdust
Popdust's premiere rap reporters, Miguel Cortes and Liam Berry, have been drafted to come up with an answer to the question on everybody's minds: Which rappers will comprise the 2017 XXL Freshmen Class? Luckily for us these crack minds also happen to be...
The official heads of the unofficial NYU Psychics Club. We've gathered today in the Popdust office to channel every available spirit and get a peak into the uncertain future of 2017's XXL Freshmen Class. We're pulling out all the stops: We've got tea leaves. We've got candles. We've got a Ouiji Board. Tarot cards? Check. We even turned off the lights in the bathroom and said Biggie's name three times. And let us just say that the spirits are certainly alive today.
Playboi Carti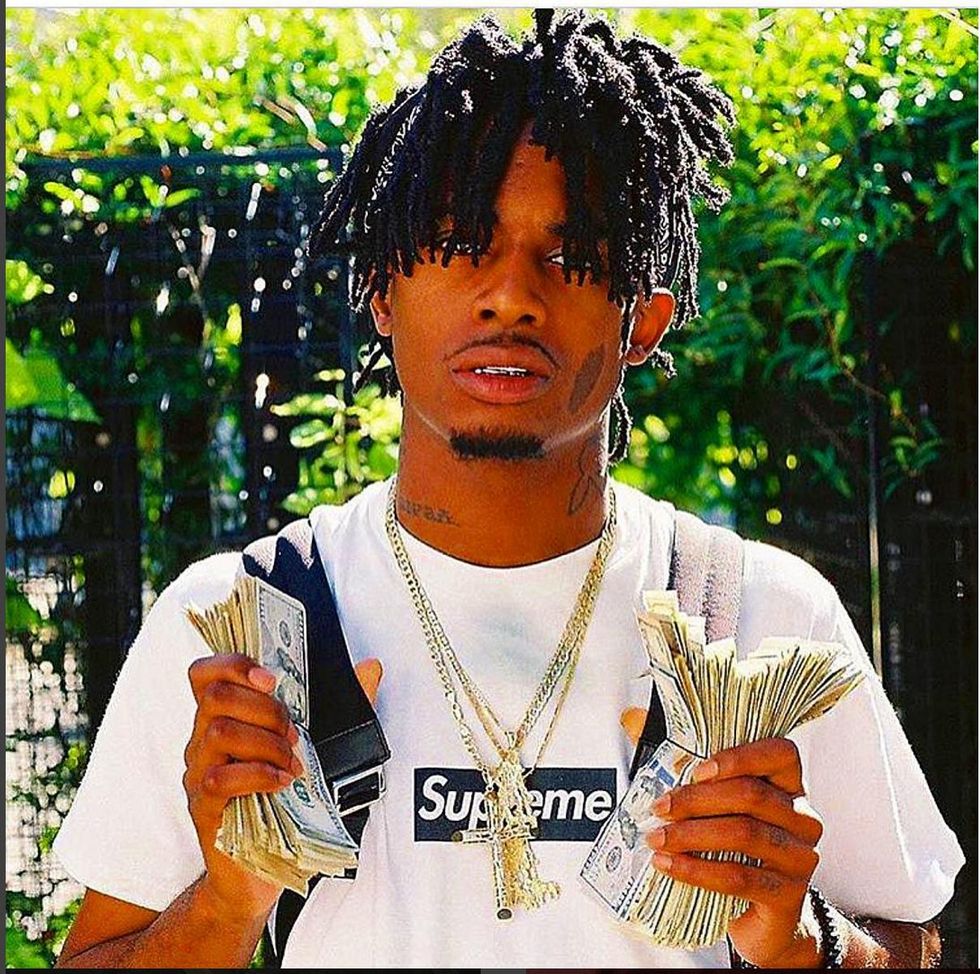 His signature birthmark spoke to me from the future.
via Instagram @playboicarti
We've didn't have to reach very far into the spirit world to find this obvious choice for XXL's up-and-comer list. I simply brewed a cup of Emperor's Cloud Mist Green Tea and drained that sucker (burning my tongue in the process). What was left but a mysterious arrangement of tea leaves resembling something like a tic-tac that you've left in a glass of water for a week. But you know what else that looks like? The distinct birthmark of Atlanta's very own Playboi Carti.
Originally a member of Father's enigmatic Awful Records crew, Carti is now signed to A$AP Rocky and has managed to build a mountain of hype without so much as a single mixtape. Bangers like "Broke Boi," "Pump Fake," and "The Omen" have all opened major doors for this so far record-less rap god. The only question is whether he can take a long enough break from bedding models to put out a full-length project.
-Liam
XXXTENTACION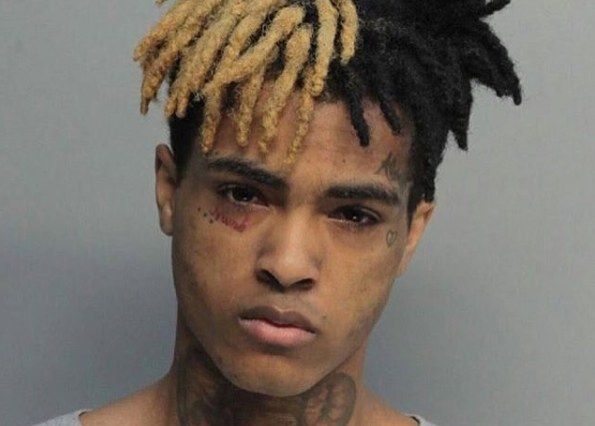 At the latest of witching hours, when I was alone in my cellar ruminating on what lay ahead for humanity, a vision suddenly overtook my eyes. I was transported to a plane beyond the understanding of earthly man, a plane beyond sight, sound, or any sincere ephemera, where logic leaves the mind and is replaced by something much darker. It was later on in the night, that I learned I had entered a place far more terrifying: the southern state of Florida.
Hailing from Broward County, XXXTENTACION blew up this last year off of his speaker-knocking single "LOOK AT ME" Channeling the ferocious intensity of Death Grips while immersed in the dark aura of Southern gothic rap acts like Three Six Mafia and Spaceghostpurpp, xxxtentacion is a ball of manic energy whenever he jumps on the track. Despite having no cohesive project out at the moment, a bit of scouring on Soundcloud would land you a playlist fit for committing at least eight felonies.
-Miguel
Ugly God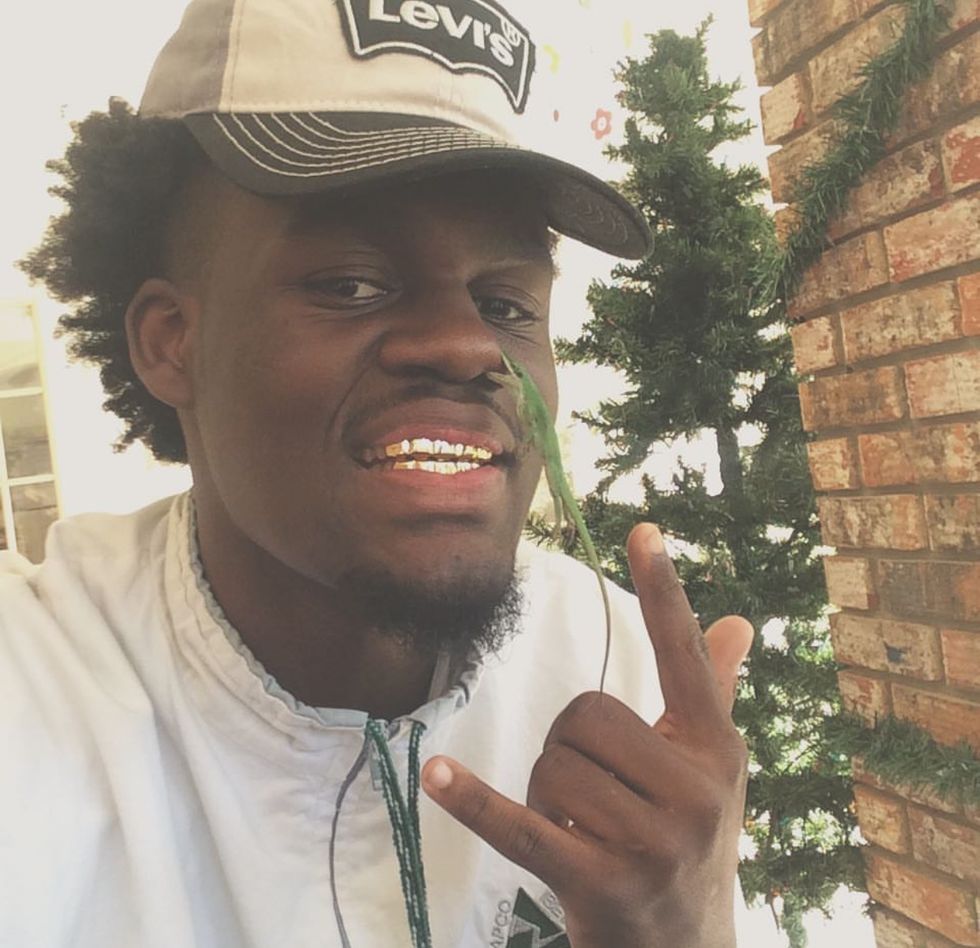 Ugly God with his signature lizard-on-nosering.
via Instagram @uglygod
I usually keep my phone on silent. In fact, I always keep my phone on at least vibrate. To be quite honest, I didn't even remember the sound of the iPhone's default ringtone until I heard it again late last year on Ugly God's hilariously hype banger "I Beat My Meat," which samples Apple's dulcet tones. Today, when Miguel and I were meditating on the signs, burning incense and the like, I heard those signature beeps through a veil of spirit clouds and I knew Ugly God was set to be an XXL Freshmen in 2017.
Based in Houston and already making waves with killer yams like "Water" and "Straight Like That" and, of course, the shock-factor hit "I Beat My Meat," Ugly God is for the people. He raps about relatable subjects in a manner so frank and shameless that you cannot help but root for his already building success.

-Liam
Larry League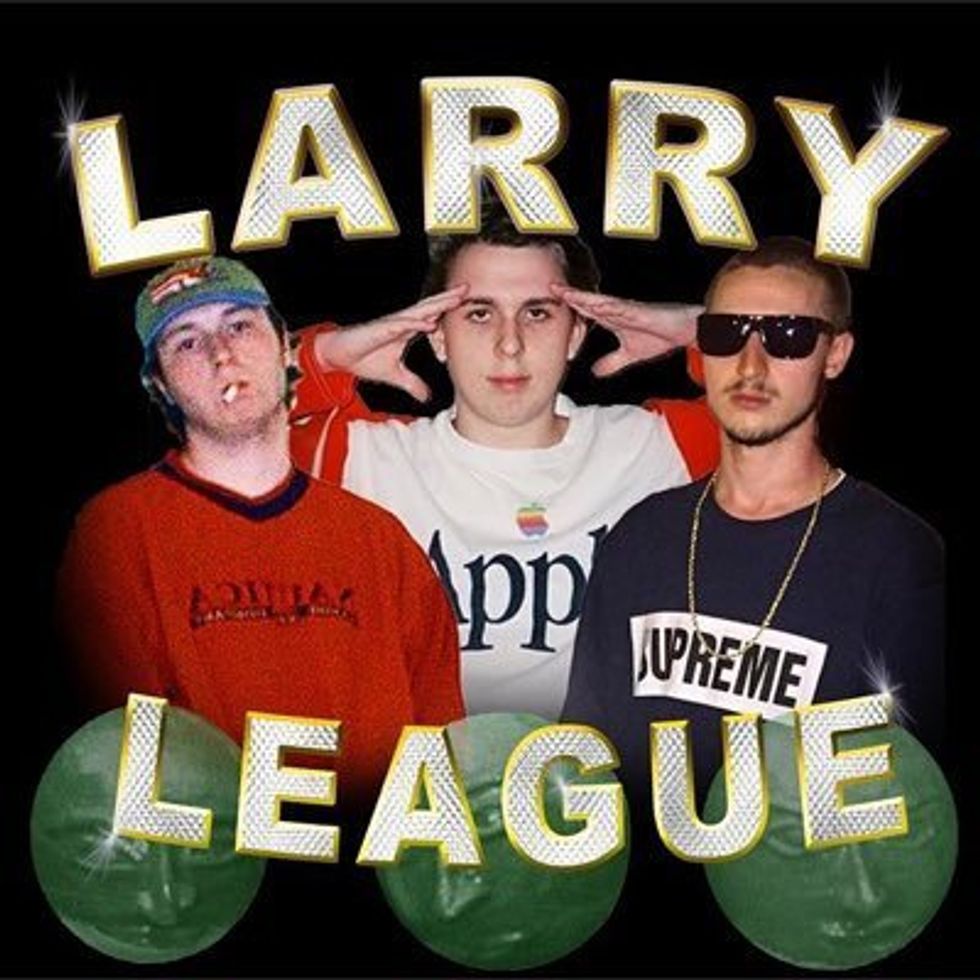 I awoke with sorrow in my heart. Why have I been plagued with these visions? For what purpose have I been chosen, what ungodly force has given me this second sight? It was on one of these lonely days where I could not even face out my window, that I was blessed with a link from Soundcloud, one pointing me in the direction of Larry League.
This underrated trio from Atlanta (not that one) has been slept on hard this year. In their mixtape "3200" released earlier this year, the traphouse gets silly and referential, with their hot single "Gloria" serving as a prime example. Lines like, "I'm a saint word to the latter-day/ I got courage dog, you cowardly," immediately makes us think of Larry League as the South's modern answer to the Beastie Boys.
-Miguel
Rich Chigga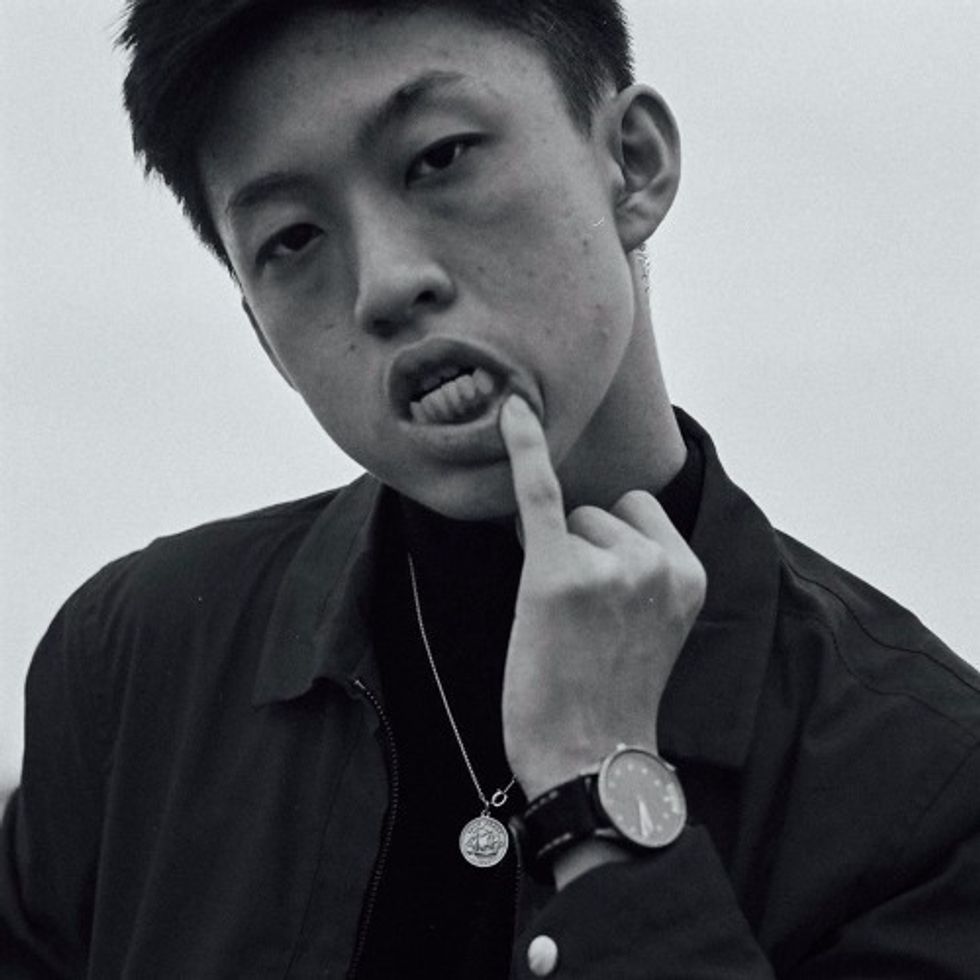 via Instagram @brianimanuel
The Ouija was sending me mixed signals this morning. I kept begging for some of its sweet, sweet future juice and the tap remained bone-dry for hours on end. Finally, I asked the right question: "Ouija, the XXL Freshmen. Who that be?"
Clearly picking up what I was putting down the spirits nudged my hand toward a clean "yes."
Indonesian comedian and YouTube sensation Brian Imanuel goes by the name Rich Chigga when he has his rap hat on. Based out of Jakarta and learning English from YouTube videos, Rich Chigga got his start with comedy and last year graduated to rap with his sensational banger "Dat $tick." It was so good he even got features from Ghostface Killah and Florida rapper Pouya on the remix. It seems nothing can hold back this deep-voiced international star's meteoric rise and the spirits seem to agree.
-Liam
Rich The Kid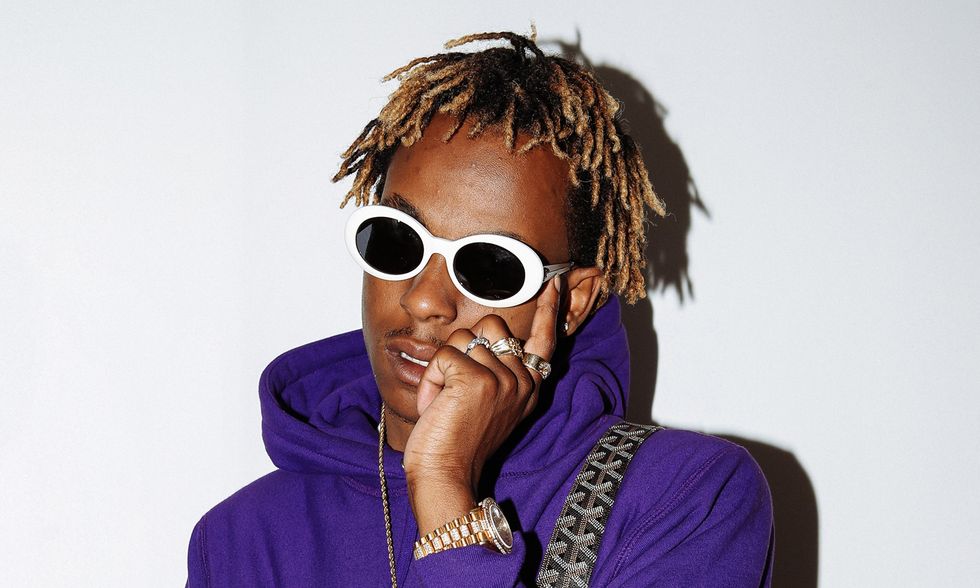 For this reading, I called upon a Ouija board to know who else would be recognized by that most exclusive of lists, the 2017 XXL Freshmen. Feeling a force not entirely of this world enter my hands, the all-seeing eye guided me to the letters R-I-C-H-T-H-E… Needless to say, I lifted my hands immediately, for I had downloaded "Keep Flexin" when it came out, and already knew what the spirits were trying to communicate.
Was it easy for Rich the Kid to blow up, being closely associated with Migos, having features galore on Playboi Carti and Lil Yachty tracks, and heading his own label Rich Forever? Yeah, but it also helped that the Atlanta rapper has got a dope flow and style all his own, the kind that's fast like a bullet and loud like a train, making him a worthy contender for this year's XXL Freshman list.
-Miguel
ThouxanBanFauni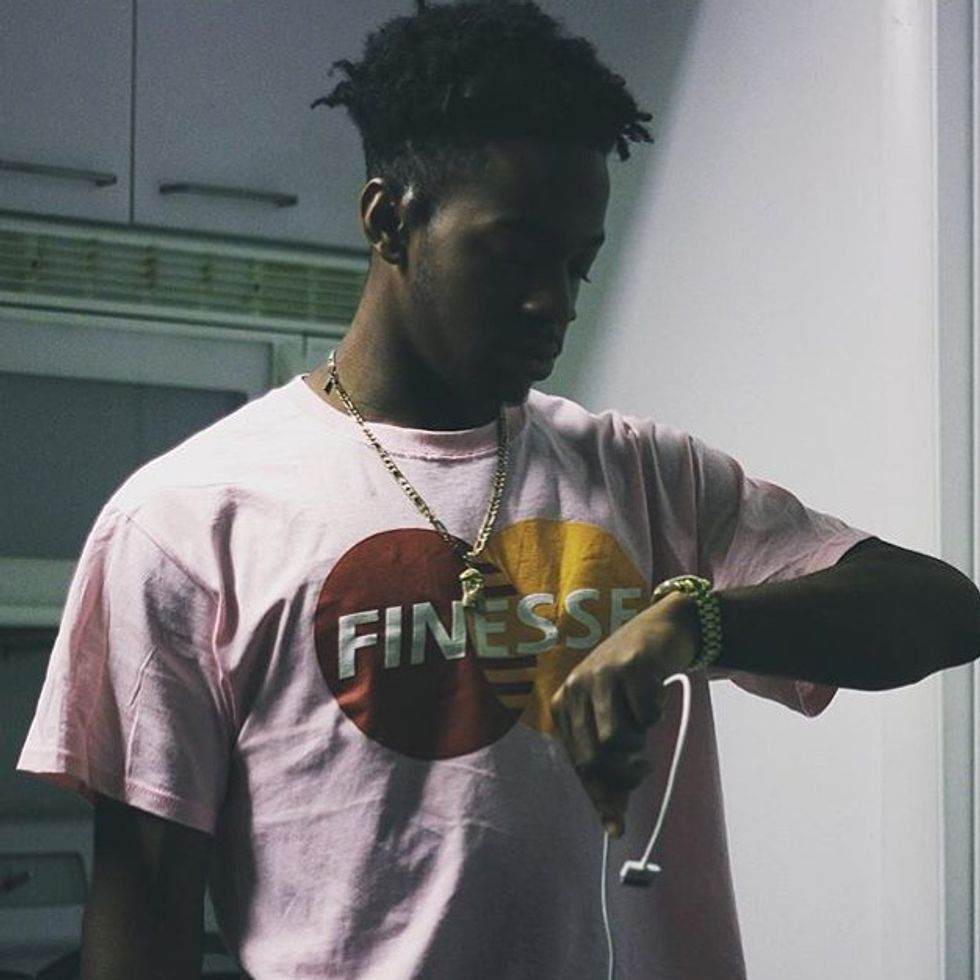 via Modern Life Mag
I drew the Ace of Pentacles thrice and instantly knew that message which the denizens of the ethereal plane meant communicate to me: bands, bands everywhere. So much money. It could only be the enigmatic feature king of Atlanta, ThouxandBanFauni.
Holding down impressive hooks for underground acts like Larry League and UnoTheActivist along with hits of his own like "Buzzer," Fauni is set to be one of the sleeper hits for the 2017 XXL Freshmen class. Not to mention, he just dropped a mixtape yesterday. Check it out here.
-Liam
Young M.A.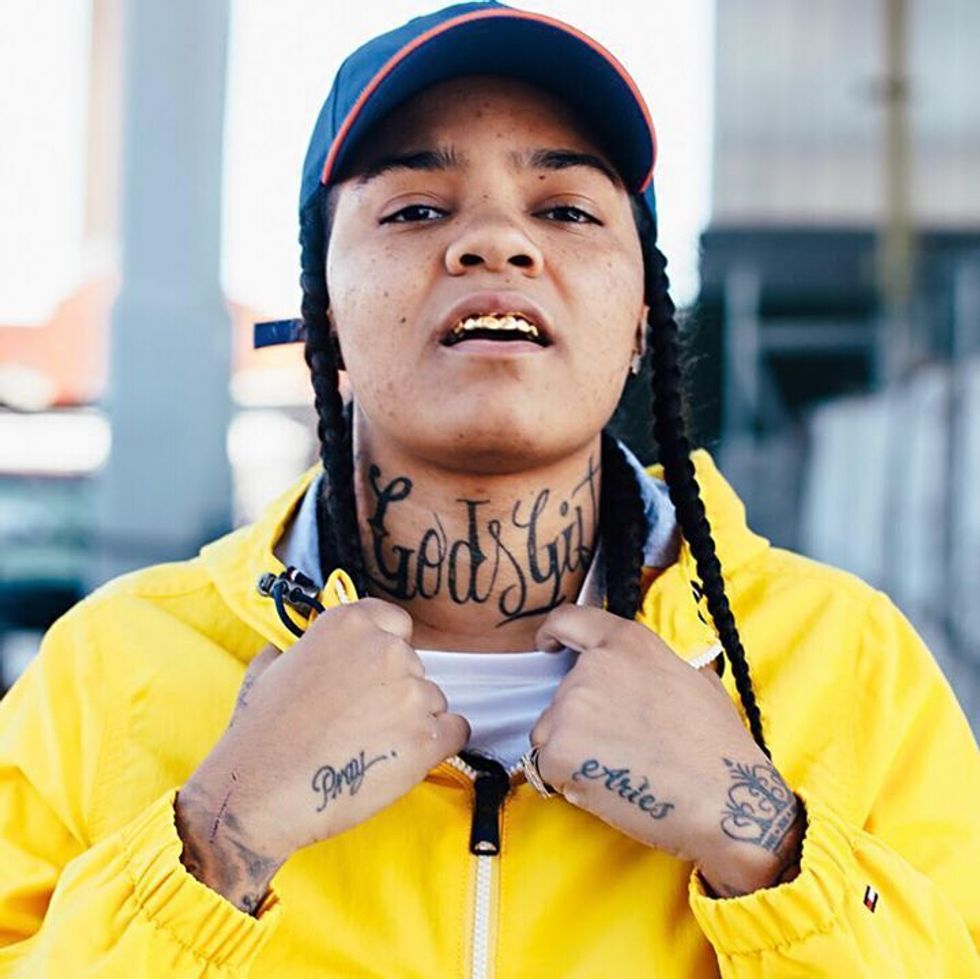 For all the artists on this list, not a lot of them can claim to have blown up off of freestyling. But that's exactly how Young M.A. did it, coming out of Brooklyn with crazy verses left and right, until she finally blew with her single "OOOUUU." The now heavily remixed beat by NY Bangers has entered into the freestyle hall of fame, right next to "Shook Ones pt. II" and "1 Train."
-Miguel
D.R.A.M.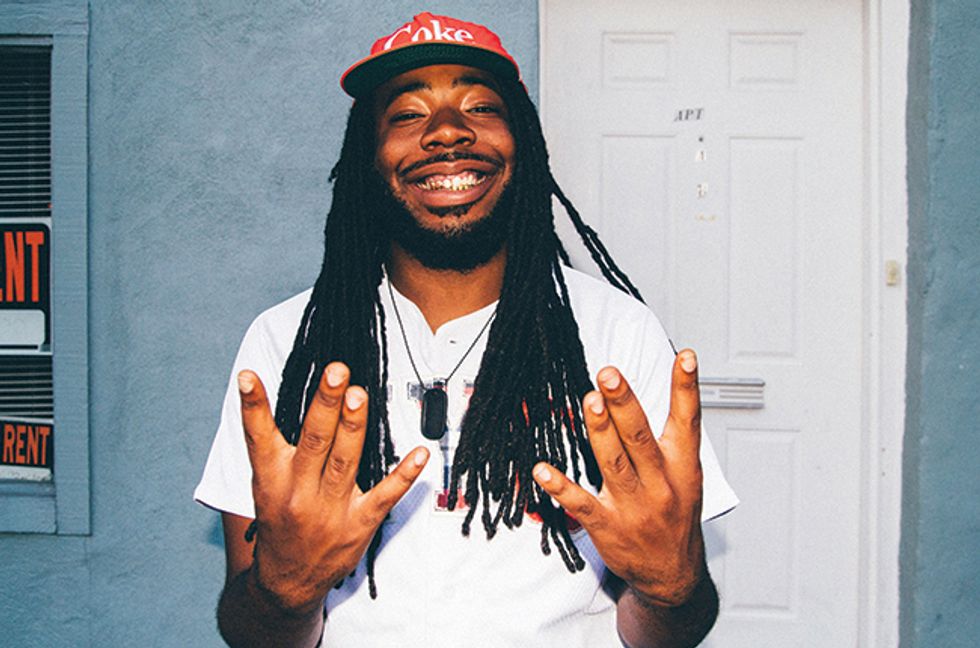 Like every good episode of X Files, this tale begins with a mystical homeless person. As I rounded the corner of our office, I saw a disheveled man emerging from a Korean BBQ joint, escorted by its disgruntled employees. He looked me dead on and I realized one of his eyes was a miniature crystal ball.
"I didn't even get the wifi," he wailed and at the moment I knew who was missing: Big Baby D.R.A.M. Slept on pretty hard in 2016 by the commercial market, D.R.A.M. was largely upstaged by Lil Yachty on his dominant summer hit "Broccoli" and has his steez majorly jacked by Drake's "Hotline Bling," which "borrowed" heavily from D.R.A.M.'s "Cha Cha."
-Liam
Honorable Mentions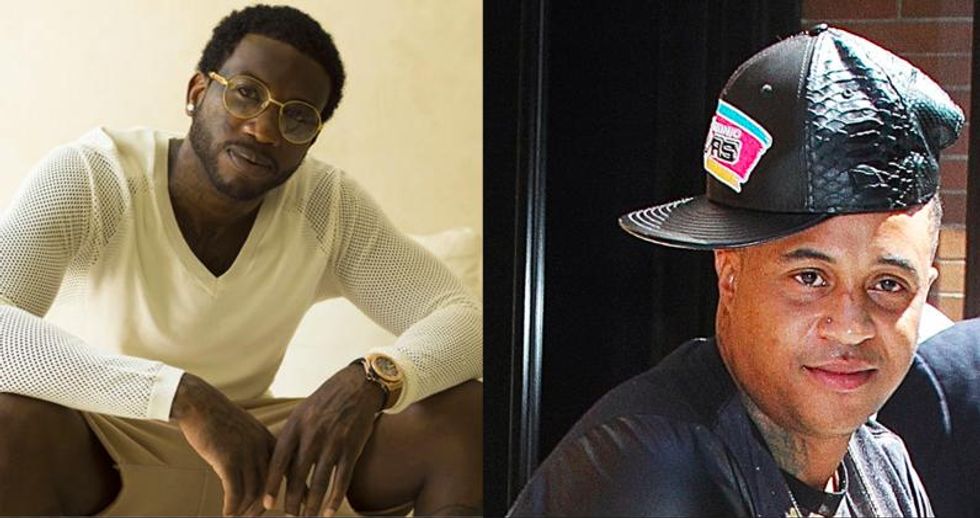 This rarely happens, but it seems the stars have aligned this year, and blessed us with some people who still deserve praise.
Reformed Gucci Mane
Holy sh*t, talk about an upgrade. Gucci Mane took the "new year, new me" thing to a whole new level, coming out of jail not just a buff and sober version of himself, but still bringing the fire to any track he's on. If any rapper mentioned above came out with a mixtape like Woptober, they'd be first and foremost on this list, no question. Check out "Good Drank feat. Gucci Mane & Quavo"
Orlando Brown
For his stellar rendition of MMBop by Hanson, and finally answering the million dollar question of "Did you smash Raven?", the stars were practically holding a gun to our head for this one guys. Listen, this is my one defense of Orlando Brown: the guy's definitely got Disney money, so he could chill in his house for the rest of time and live relatively comfortably. Instead, he pokes his head out every once in a while to bless us with the new meme. All praise be to the Star Gods for Orlando Brown.