Everyone these days seems to be in a bit of an emotional mess, and indie music gets it.
In particular, the music of some bands grasps it a bit more firmly than others. Ratboys is one of these bands. They began as a duo — lead vocalist Julia Steiner and overall creative mastermind David Sagan. The musicians met while studying at the University of Notre Dame, and by the end of their first academic year, they were recording tracks together. The next year, they were performing at venues and issuing their debut self-titled EP and landing a record deal. Add in bandmate Jordan Parel on drums (along with some others along the way), college graduations for the mainstays, and numerous tour dates and lo and behold: the story of Ratboys.
With their self-described "post-country" indie sound, the band has mastered the art of storytelling without songs feeling like sappy, dreary tales of love lost, cars burning out, or whatever other tropes we've come to associate with the most Americana genre there is. They premiered this sound two years ago, and two years later it is back for fans and newcomers to dwell in alike on GN (which stands for "goodnight").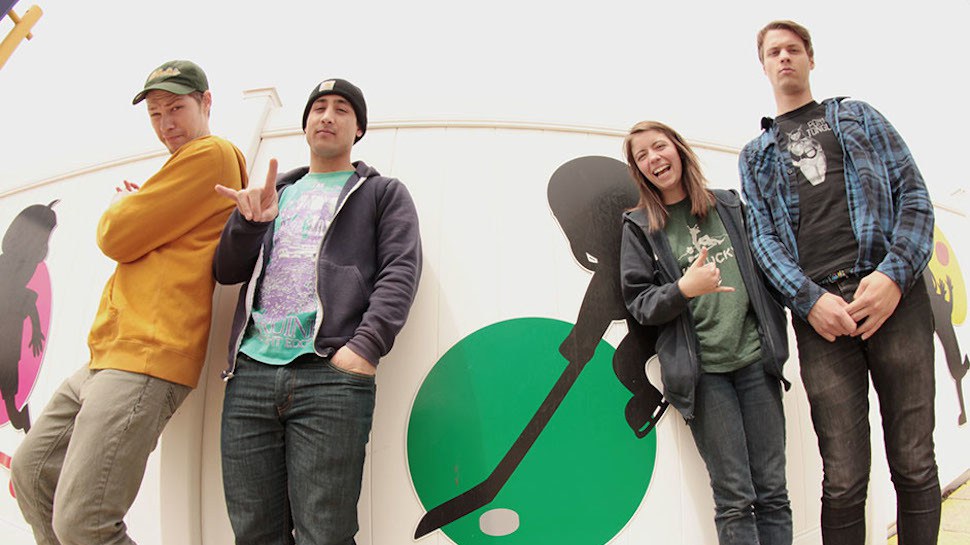 Some time may have passed by the band's ability to nail down emotions has not. With the same sweetness you may have heard from Diet Cig but with all of the musical complications of folk staple Iron & Wine, Ratboys reflects on changing, growing up, and the art of storytelling.

The singles from the album already hinted toward great content with their releases earlier this year. "Westside" is a love song in its simplest form. It's about doing things differently from how you've done them before and how good that can feel. The balance of Steiner's sweet vocals and Sagan's raging guitars will come across throughout the album, but it sets the mood here. The vulnerability of lyrics is also established early on. If you can't relate to, "I had never loved / Another person / Until I found your name / On a paper plate in the aeroplane," then perhaps you haven't experienced first love with anything yet.
"Control" bridges the gap between diaristic and fantastical for the band. Steiner has spoken about how the song tells a story of a near fatal incident with her younger brother from her childhood. She said this is why her father believes in angels. I think that the ability to make something so scary into an interesting, beautiful, nerve-ending hitting song is certainly godly. And the highly publicized "Elvis in the Freezer" contradicts its upbeat tempo with a sad, matter of fact tale about the loss of a pet, having to accept it with the same attitude that we accept all of the other burdens in our lives.
What we haven't heard yet is just as successful. The opening track, "Molly," sounds like childhood and growing up over the course of slightly over four minutes. It showcases some of the best storytelling on the record, talking about friendship and facing the odds together. It's in the vein of the new indie music that's been coming out this year, but it feels significantly deeper than its comrades. "GM" discusses tour fun and the madness that can be induced from such. It quietly reminds us that the band is growing (we hear about their adventures from having gone on real tours, and we can pick up on the inclusion of violins and other additional instruments they're beginning to explore for the first time) but still they same kids that are experiencing their lives with amazement: "My heart's a hundred tiny creatures that live and sway / Where I am, but also far away."

But perhaps the biggest, brightest gem on this delightful body of work is "The Record." It's another of the few realistic, love song Ratboys experiments with, and they do it damn well. It's like listening to the final scene in a romantic comedy, where the couple realizes they're meant to be together and run to one another in the rain. Steiner croons out the simplest but most powerful words to articulate this, from thanking her lucky stars for having found her soulmate to feeling like the person is her home. The real sweetness is in the end, "By and by, Lord, by and by / And there's nothing that I'd rather do / Than hold you close and listen to our life," finishing the sentiment she started early on about writing about this relationship forever and ever.
If she's willing to, I can bet we're willing to listen.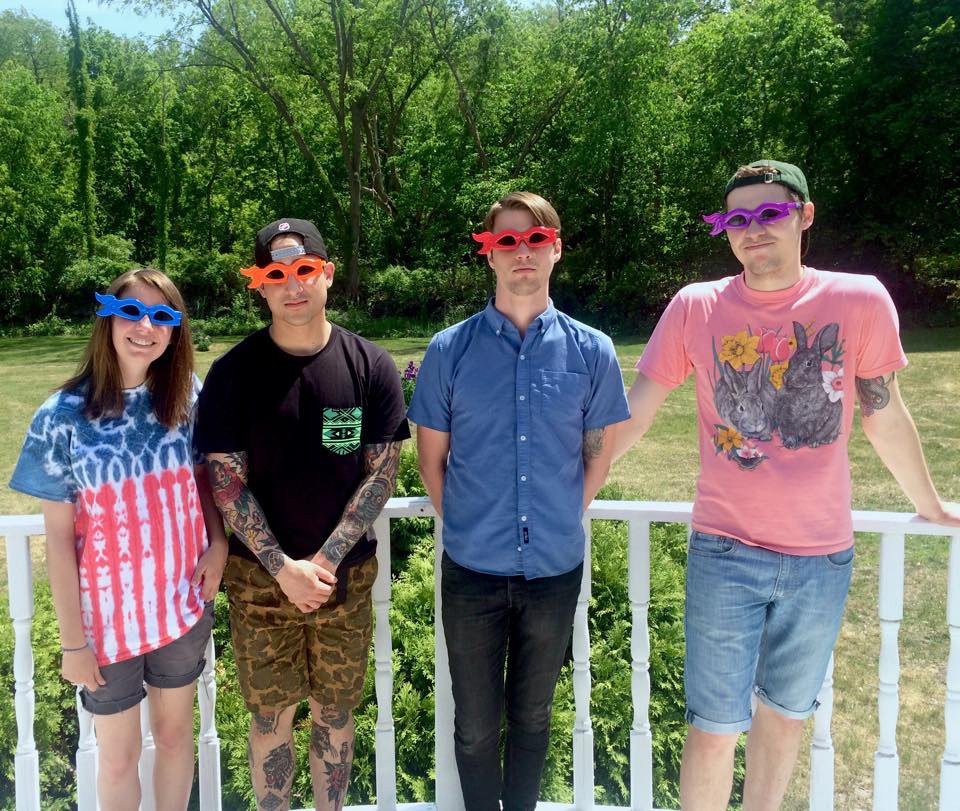 If you liked crying along with Big Thief's release earlier this summer, then GN is an album you should consider picking up. It will make you just as emotional but remind you that sometimes the world brings some happiness, too, and that is what makes everyday, ultimately, worth it. It's the kind of good cry followed by a pick me up that everyone can use, at times, while at others being a soulful, whimsically wonderful distraction from the bad we cannot change.

GN is released on Topshelf Records and is available now on Spotify and other streaming platforms.
---
Rachel A.G. Gilman is a writer, a radio producer, and probably the girl wearing the Kinks shirt. Follow her on Twitter.