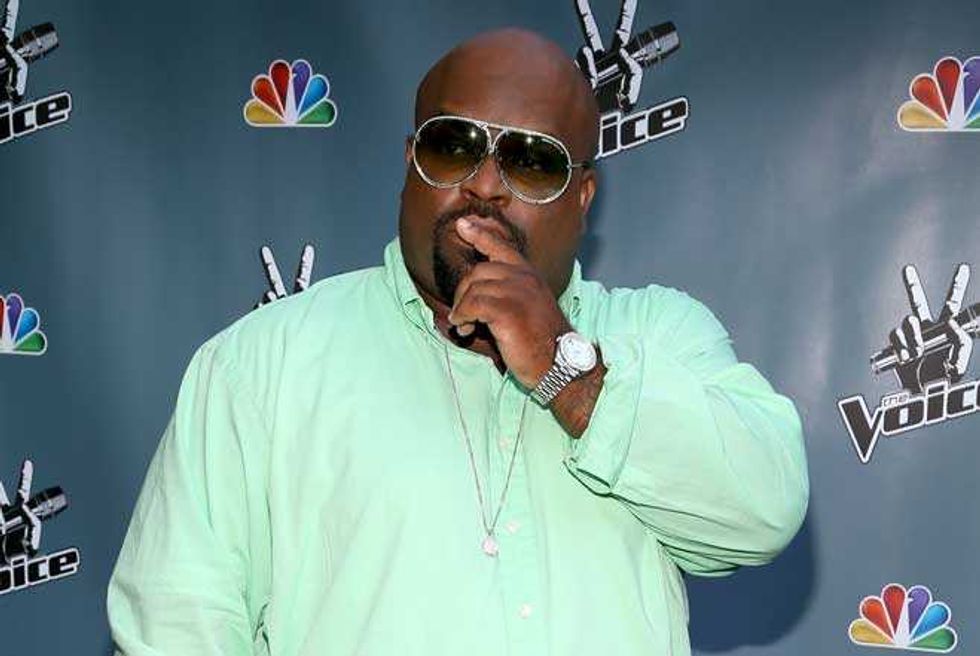 In the crazy mixed-up world of show business, you never know what's real and what's fake. But if there was one place we thought we could still place our trust, it was reality-TV judging panels. Now, even that bastion of seeming integrity is having its honor questioned—by one of its own.
The Voice's Cee Lo Green has seen the headlines about Nicki Minaj and Mariah Carey getting in a dustup during American Idol auditions, and despite the best efforts of Ryan Seacrest and Keith Urban to add a sense of verisimilitude to the feud, he's not buying it.
"This is Hollywood, California." the "Crazy" singer told TMZ, doing his best imitation of Joe Mantell in Chinatown. "Hardly anything's legit."
Poor Cee Lo. Has a decade-plus in the biz crushed his dreams? We'd tell him to listen to some Christmas music to believe again, but it appears that plan has already failed.
(Also, we hate to say it, but we agree with Cee Lo. This "feud" just pushes too many of culture's narrative buttons to be real. Two famous women, who just cannot get along? And one is older and more accomplished, and the other is younger and more ambitious? Come on, this thing is faker than a Taylor Swift song.)