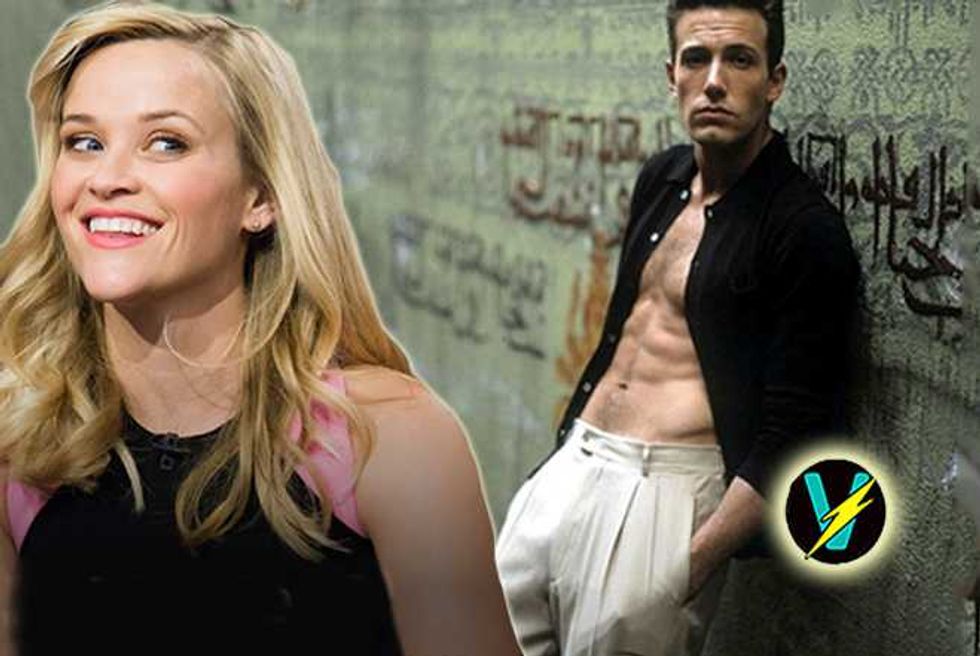 Reese Witherspoon knows a great penis when she sees one—and even when she doesn't, apparently.
The 39-year-old stopped by Watch What Happens Live last night, and dished on Ben Affleck's dick—and you can watch the video right here on Popdust.
Andy Cohen put Witherspoon firmly in the hot seat during a game of Plead The Fifth, asking her what she thought of the 42-year-old's schlong—Affleck went full frontal in Gone Girl, which Reese produced.
"I mean, that scene went so fast that I didn't see it!" Reese claimed, before going on to give peen props where peen props are due.
"I wasn't complaining... it's great. Congratulations, Jen Garner."
Cohen also asked the actress when she lost her virginity.
"At a good age," the mom-of-three replied with a sly wink.