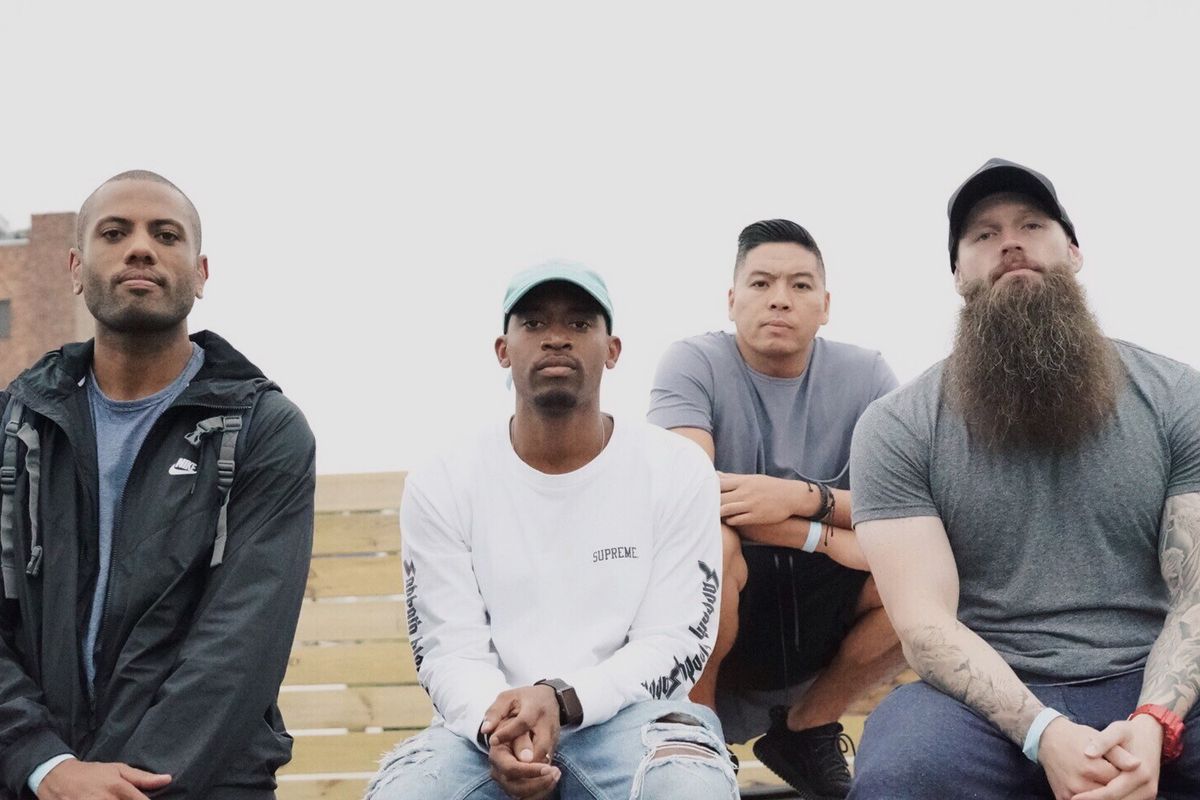 It's a great week for music...
With the holidays quickly approaching we've been hearing from music industry giant after music industry giant. November and December have been blessed with solid new releases from P!nk, to Jessie J, to Taylor Swift, and this week is especially a treat with a new live album out from 90's sensation Collective Soul. Along with Collective Soul, Pitbull just released a sexy new single "Jungle" in collaboration with Grammy nominees The Stereotypes and a handful of other amazing artists dropped new music and visuals including: Pierce, Kelsey Kerrigan, Ms Banks, Tiny Giant, Wild Child, Dana Buoy, Matt LeGrand, Dylan Schinder,and Given Names. Check them out here...
---
Play the hits you say? Ok. Collective Soul dropped their live album today. This was preceded by the leading single and one of their most popular songs "Shine" recorded live. The band recorded 160 shows over the course of two years and now release the best versions of their favorite songs via Suretone Records. You can purchase/stream/etc. here. If you haven't rocked out to this song at least once in a dive bar, you aren't truly living.
Listen to "Shine" here.
Best for: 10pm, karaoke.
Perfect if you like: well, Collective Soul of course.
---
Everyone knows Pitbull, undeclared king of the 305, but The Stereotypes are just getting a buzz even with their extensive list of accomplishments in the bizz. You may not initially know them, but they are the production and songwriting team behind a number of hits from artists like Danity Kane, Fifth Harmony, Iggy Azelea, and more. Most prominently at the moment is their recent collaboration with Bruno Mars on his album 24K Magic and especially on his hit "That's What I Like." This collab landed them three Grammy nominations this year. Their recent single with Pitbull is infectious. In short, it's a smooth R n B pop song. The music video is a bunch of fun people having a blast on a boat infused with some humor at the top and bottom of the video showing their acting chops off. This one is totally a banger and will make you feel like it's summer even in the dead of winter.
Watch "Jungle" here.
Best for: Dancing to at your corporate holiday party... hey, it's only once a year- cut loose.
Perfect if you like: Bruno Mars
---
Pierce | 2Scoops Carbomb Remix
If you're down for some serious trap, check out Pierce's remix for 2Scoops recent release "Carbomb." The song is extremely metallic. It gives you some serious futuristic vibes and even more serious adrenaline. Though the song is intense, moving, and jam packed, there are some amazing dynamic and vast moments. This is the perfect song to get s*** done too. Seriously.
Listen to "Carbomb" remix here.
Best for: Getting sh** done.
Perfect if you like: FelMax

---
This song is just what it says, the perfect song for driving around. The soft classic rock percussion adds to the light-hearted bounce of the song. The sweet, simply delivered vocals remind me of some of my favorite music from the early 2000s updated. Think Alanis Morissette meets Tennis with a 2017 twist.
Listen to "Driving Around" here.

Best for: Literally driving around.
Perfect if you like: Tennis
---
This fire hip-hop artist from the UK recently shared her song "Bangs" with Vevo in the form of a live performance. With the prominence of female rappers and hip-hop artists taking off it's amazing to see the spotlight on hip-hop queens like Ms Banks. Banks' presence is powerful, her delivery is percussive, and the song is totally a banger.
Watch her performance here.
Best for: When the late night train is way delayed.
Perfect if you like: Cardi B
---
Indie pop-rock duo Tiny Giant released a vibrant visual for "Thirsty" this week. Not only does it showcase their musical chops, but it also captures their quirky, assertive, and spunky attitudes. The song itself, a clever commentary on the modern day colloquialism for the word "thirsty" preaches, "I don't need a reason to feel like this."Not only is this song a total bop, it'll also have you saying, "lol true."
Watch "Thirsty" here.
Best for: Jamming with you s/o or casual fling
Perfect if you like: Courtney Barnett

---
Wild Child | "The One" (Live)
Wild Child is sweet, soulful, and delightfully simple. Their live performance of "The One" follows suit perfectly. Set at a campfire at a non-defined mountainous and serene location, the two serenade one another. Their harmonies are complimentary and the singularity of the song is refreshing in an industry dominated by heavy production.
Watch "The One" here.
Best for: Breakfast in bed on a Sunday
Perfect if you like: Ingrid Michaelson

---
Matt LeGrand | "What Christmas Means to Me"
Just infusing a little bit of Christmas cheer to release radar this week. Loving Matt LeGrand's poppy cover of the Stevie Wonder Christmas classic "What Christmas Means to Me." His vocals are lovely and it's everything you want from a Christmas song.
Watch "What Christmas Means To Me" here.
Best for: Getting in the Christmas mood
Perfect if you like: Michael Buble
---
Dylan Schnieder | "No Problem"
Interscope's newest signing and very first country signing Dylan Schnieder delivers a solid single with a sweet cross country pop sound. His voice is smooth, the song is catchy, and he's definitely one to watch.
Listen to "No Problem"
Best for: Driving late at night
Perfect if you like: Cole Swindell
---
This moody indie pop slow-jam is perfect for blasting throughout the winter.
Listen to "East To West"
Best for: Staying in and blasting with hot chocolate
Perfect if you like: Radiohead

---
Anie Delgado is a contributor to Popdust and is an actress and musician based in NYC. Follow her on Instagram | Facebook | Twitter and check out her music on Spotify. Press inquiries here.