MUSIC
Plus New Music from Ric Robertson, The Happy Fits, and More!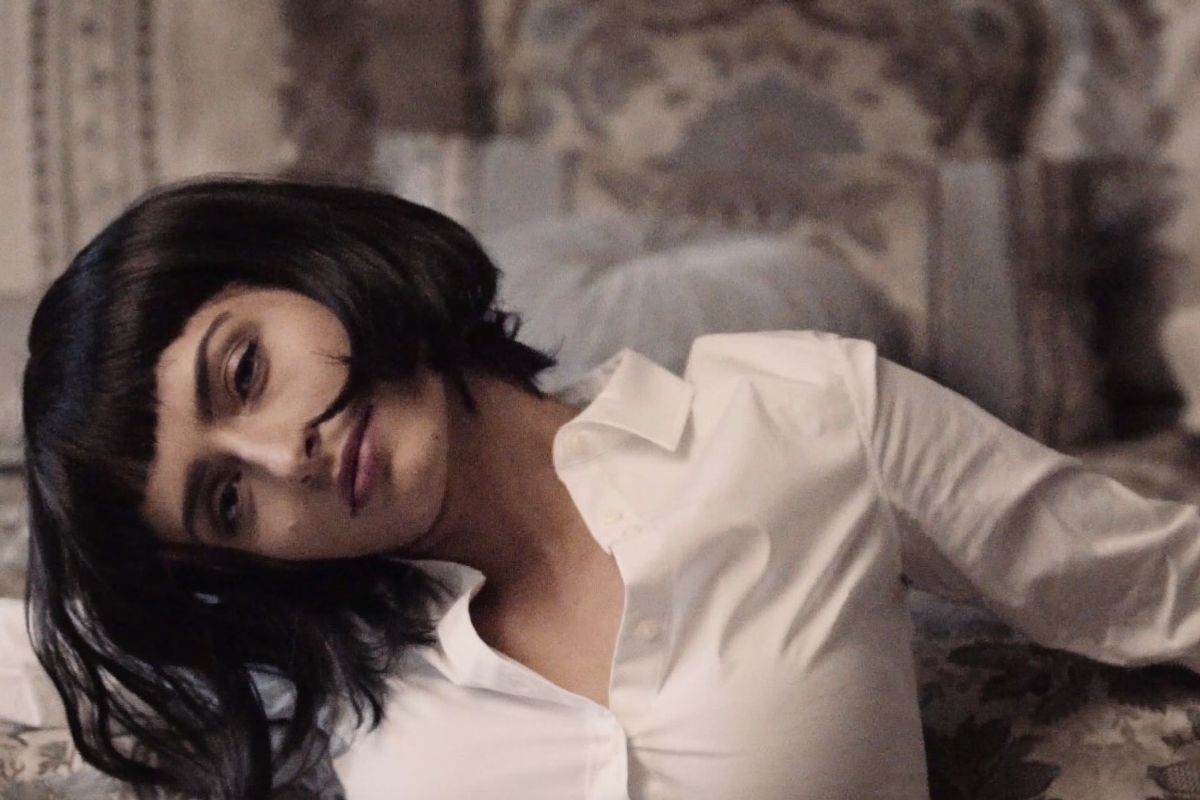 Courtesy of Moxi Management
Nine artists bringing you a whole lot of new music to pump up your weekend.
RELEASE RADAR is here to give you the breakdown of your top singles, albums, and videos to check out as you head into your weekend. Get ready to jam out with some of our favorite up-and-coming artists, plus celebrate new stuff from those you already know and love.
---
SINGLES...
rhêtorik | "Right Here, Right Now"
This creator, DJ, vlogger, and artist is sharing his most recent single with us this week. He has performed alongside some amazing artists and has spent the last year releasing some of his own amazing tracks. Tune in to hear what has been enjoyed by many on his extensive tour dates this year.
You Might Also Like: Kids See Ghosts, Kid Cudi, Juice WRLD

Brick + Mortar | "Saturday Night"
An ode to America's drug culture drops today as your summer starts to wind down. An independent band from New Jersey, these two best friends found each other through music and a shared sense of loneliness, which has now been channeled into songs that cope with depression, anxiety, and other topics of maturing and growing up. Their debut album will be out next week.
You Might Also Like: New Politics, Sir Sly, Saint Motel

---
Whoa Dakota | "Animal"
A favorite of ours at Popdust is back with a new album, Patterns, and we are happy to feature one of the singles right here. This artist is a powerful woman and not afraid to embrace this position on her new release. It is an exploration of how she became the person she is today, and that is somebody you are going to love.
You Might Also Like: St. Vincent, Kimbra, Rilo Kiley

---
VIDEOS...
⭐️ PREMIERE ⭐️ | Kirsten Collins | "Sugar Pop Cocaine"
The fourth of a chain of new, original songs the artist has released this summer in her series, this one is of the most energetic variety. You might recognize the vibe here as very Pulp Fiction, which is certainly the vibe she was going for here. Get ready for fun this weekend with this one-to-watch artist who already has a major social following.
You Might Also Like: Jaira Burns, Madison Beer, Charlotte Lawrence

---
⭐️ PREMIERE ⭐️ | Ric Robertson | "The Fool"
This New Orleans-based artist is dancing, singing, and having a truly great time in this new video. His brand new album dropped earlier this summer and now he has this video to support embracing an all-American sound. Check out this interesting blend of inspirations.
You Might Also Like: The Wood Brothers, Lukas Nelson, Lake Street Dive

Follow Ric Robertson on Facebook
---
⭐️ PREMIERE ⭐️ | Alicia Witt | "Satellite"
From actress to musician, there is nothing Witt cannot accomplish. In her latest video, we see some incredible artistry work that hints at a strong background in classical music. If you have liked watching her on your television screen, you will love hearing her voice in your headphones.
You Might Also Like: Ingrid Michaelson, Colbie Caillat, Natasha Bedingfield, Sara Bareilles

The Happy Fits | "Hungry People"
A national fencing champion and an orchestra nerd are not exactly people you think would be creating beautiful music together, but alas, the two began talking music together and a shared interest in artists have led to a wonderful partnership. They have spent the past couple of years moving their way up the charts and touring with amazing response.

You Might Also Like: The Black Keys, The Violent Femmes

---
ALBUMS/EPs...
Dragon Inn 3 | Double Line
This band's roots can be founded in writing songs to support the screen, but with their latest release they establish themselves as musical artists in their own right. A family affair recorded in between working full-time jobs and attending school, it was certainly worth all of the effort.
You Might Also Like: Donovan Blanc, Feel Alright, Thee Ahs

---
Rachel A.G. Gilman is a writer, a former radio producer, and probably the girl wearing the Kinks shirt. She is the creator of The Rational Creature and suggests you check it out. Also visit her website for more.
Have an artist we should profile? Send a pitch email to Rachel.
---
POP⚡DUST | Read More #ReleaseRadar...
RELEASE RADAR | Premiere from Pet Fangs
RELEASE RADAR | Premiere from The Split Seconds
RELEASE RADAR | New Video From Adrian Daniel
Related Articles Around the Web