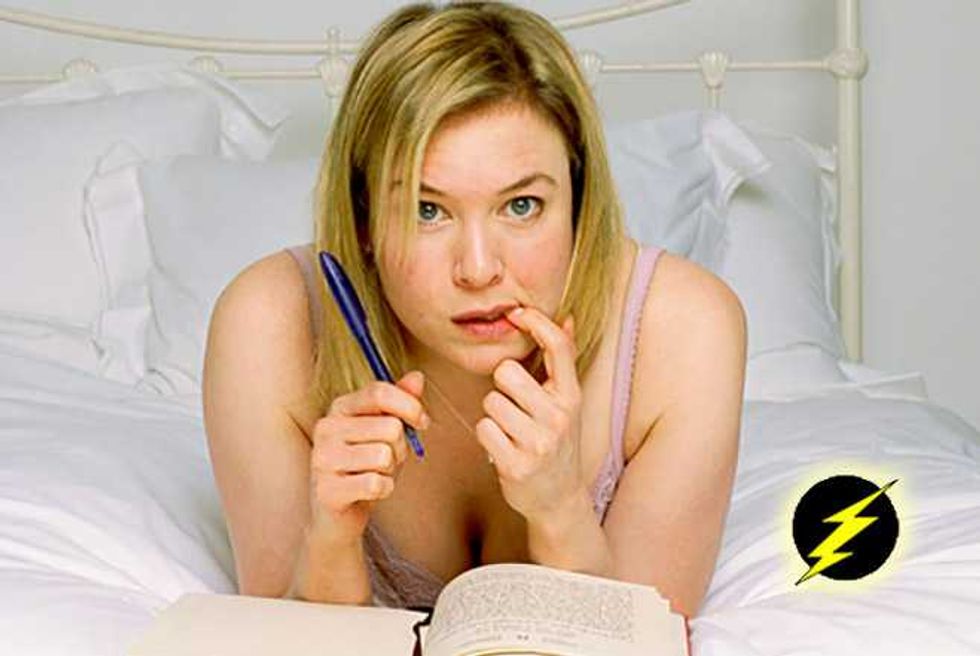 The 45-year-old turned heads when she stepped out at the Miu Miu show during Paris Fashion Week on Wednesday.

Clad in a stylish pillar box red coat, black lace shift dress, nude heels and hair swept up in a messy updo, the actress was reminiscent of the late style icon Audrey Hepburn.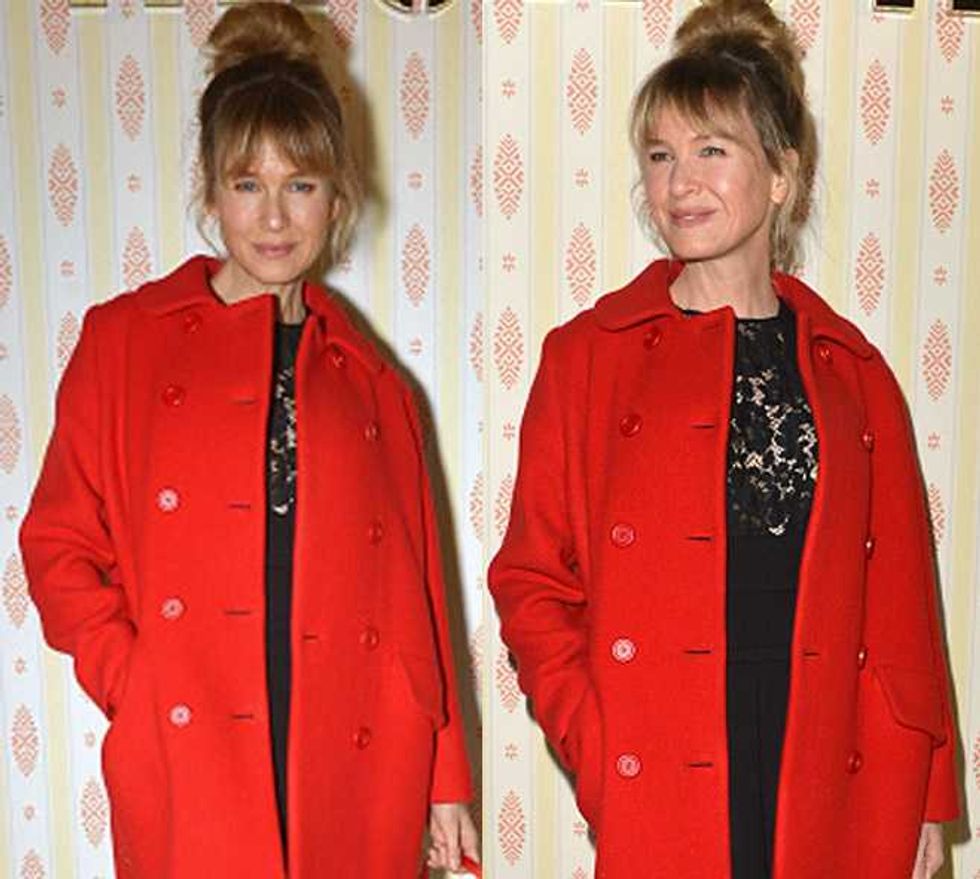 But, it was Zellweger's face that drew the most attention.
As Popdust previously reported, Renee sparked plastic surgery controversy last October after showing off a remarkably different appearance which rendered her almost unrecognizable.
Zellweger's eyebrows appeared markedly more raised and her eyes much wider—prompting speculation that she has undergone a brow lift or at the very least a very large dose of Botox and a more than liberal amount of filler.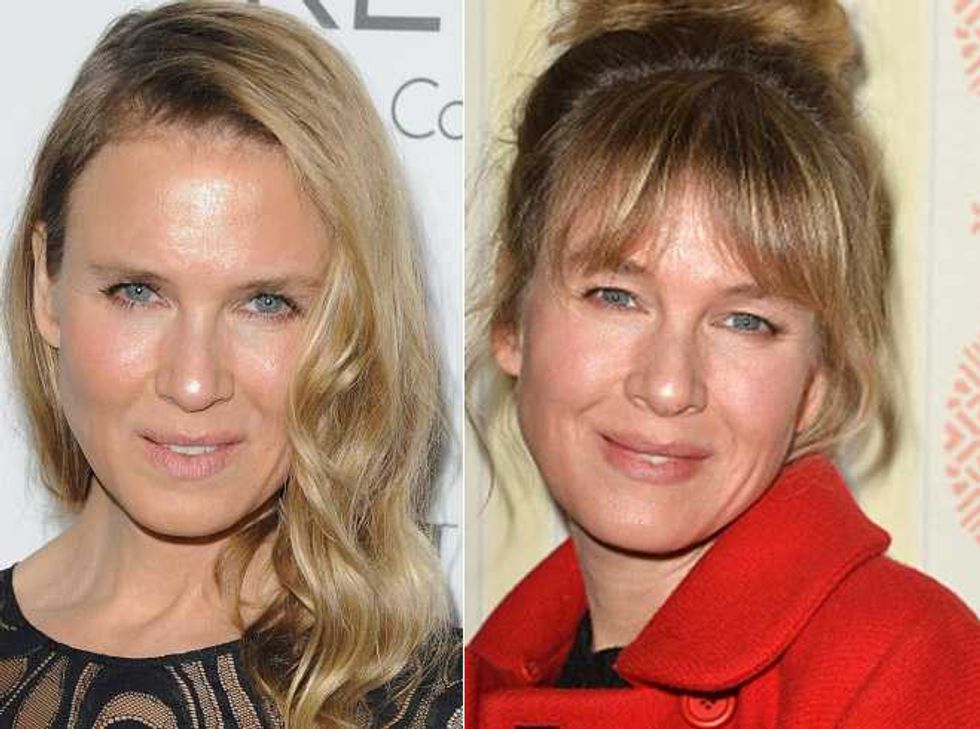 Zellweger sparked plastic surgery speculation last October (left) —five months later she was looking more like her old self (right)
However, the Bridget Jones Diary star vowed she hadn't gone under the knife—or syringe—insisting in a statement to People magazine that her new face was down to "healthy living" and being in a happier place.
I'm glad folks think I look different! I'm living a different, happy, more fulfilling life, and I'm thrilled that perhaps it shows. My friends say that I look peaceful. I am healthy. For a long time I wasn't doing such a good job with that. I took on a schedule that is not realistically sustainable and didn't allow for taking care of myself. Rather than stopping to recalibrate, I kept running until I was depleted and made bad choices about how to conceal the exhaustion. I was aware of the chaos and finally chose different things.

Hmmmm…well, hopefully looking more like her old self doesn't mean she's now living an "unhappier life"…