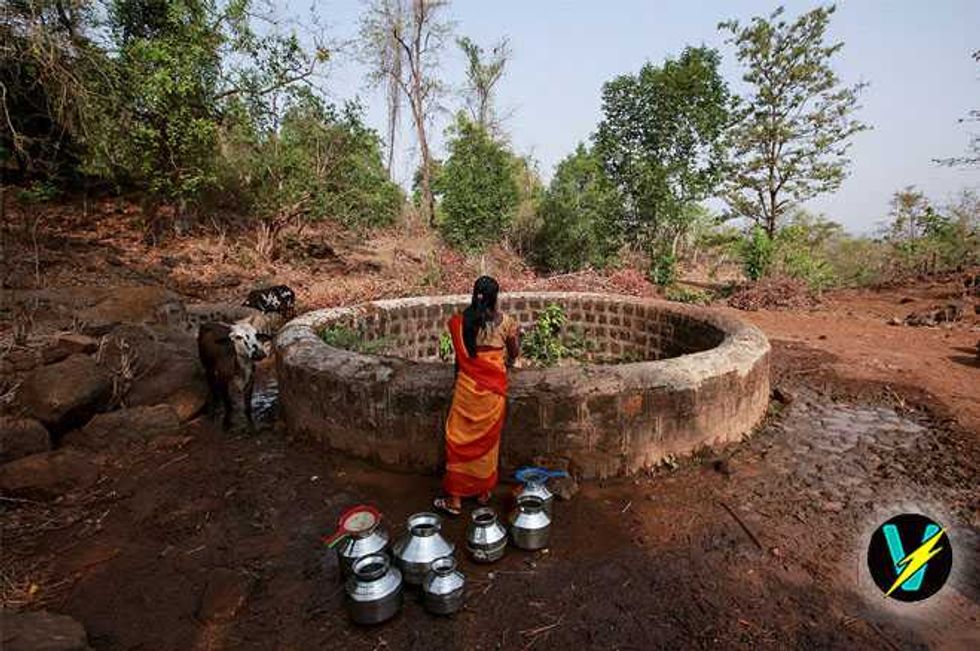 Rescuers Risk Their Own Lives To Save Animals
With the horror of the Paris attacks fresh in our minds and while Isis is frighteningly plotting world destruction—take heart. There are still some nice people in the world.
Like the big hearted veterinarians, veterinary assistants, and animal caretakers, who comprise Animal Rahat, an animal-protection organization supported by PETA.
Pink Gets Naked For New PETA Campaign: "I Hope Fur Wearers Get Bitten In The Ass!"
"Rahat" means "relief" in India and that's what these heroes do for dozens and dozens of animals who fall into the deep abandoned wells once used in villages all over India. Some of them drown, and many starve to death.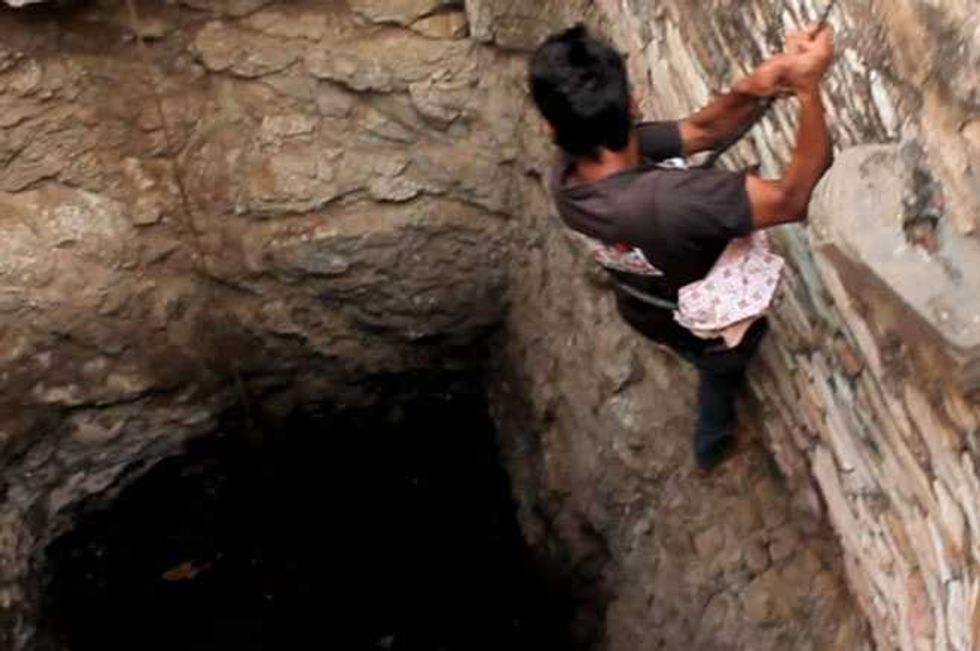 These brave souls routinely descend 30, 50, and even 80 feet with only a rope and a net to rescue any animal in need. They once even lifted a cow to safety!
''Extreme problems require extreme solutions, and it's extremely scary to watch people rappel so far down these wells to retrieve a frightened and often injured dog, cat, snake, or cow," says PETA President Ingrid Newkirk. "As PETA's video shows, even if the sides are crumbling and there are few footholds, Animal Rahat's staff keeps going until the animals make it out safely."
Watch This Amazing Video And Get Fourteen Fun Facts About Seals
Established in 2003, Animal Rahat initially gave a voice to abused and overworked cattle, donkeys, and other working animals in India. In the last 12 years, it has become one of the most powerful forces for all animals in need. They even provide animals with lifelong care at its Home for Retired Bullocks and spay and neuter rescued dogs and cats before they're adopted out into loving homes.
Watch them in action now!
Penguin Swims 5,000 Miles Every Year To Visit The Man Who Saved His Life
Rescuers Risk Their Lives To Save Animals
This is a good video too
Rescuers Risk Their Lives To Save Animals