"These songs were definitely from somebody who's more clearheaded and married," Earle says about this new album.
Justin Townes Earle is no ordinary fool. His blue-eyed soul yearns for a grittier and more tortured class of country. He deals in plenty of impassioned blues, swing and rockabilly, too, often blending them in such a way you can't tell the distant cousins apart. As he readies his forthcoming seventh studio album, Kids in the Street (out May 26), his first for New West Records, the south Nashville native has taken his latest tour all over the country this spring, including making a stop at New York City's Webster Hall on Thursday evening (May 11). Armed with The Sadies as his traveling band, who also served as the night's second openers, Earle chiseled out a remarkably low-key, unfussy set. He wielded the spirit of the late, great Hank Williams, unmistakably drawing upon that same well of pain and booze-drenched heartache. He might have given up the bottle for a healthier lifestyle, but you can't teach the kind of enthralling interpretive skills he possesses. It's in his bones and in his blood, and you can feel it on your skin.
Stacking his lineup with such new cuts as "Champagne Corolla" (practically a Dwight Yoakam b-side), "Maybe a Moment"--a recollection of doing "juvenile delinquent things when I was a teenager," he joked--"What's She Crying For," the jailhouse rock of "15-25," "Trouble Is" and "Short Hair Woman," Earle was a craftsman of the mundane details, which ultimately cut open our own lives and mirrored the entrapments we, too, can't seem to escape. Finding those simple releases allowed the bigger picture to come into sharper focus: the 35-year-old singer-songwriter built his worlds on clarity and frankness. On "Move Over Mama," he brooded on his wife hogging the bed when he returns home off the road from a months-long stint, and with "One More Night in Brooklyn," an ironically playful ode to the rustic landscape and allure of the city streets, he captured the glow of a young life unconstrained by obligations and adult responsibilities.
"These songs were definitely from somebody who's more clearheaded and married, for sure. I think that I do see things from a more calm and lucid perspective these days, and that has a lot to do with my wife," Earle told Billboard recently about the upcoming LP.

But there was also plenty to chew on from many of his previous records. Earle dressed his performance up with such standouts as "Black Eyed Suzy" (a weedy anecdote about a prostitute), "Nothing's Gonna Change the Way You Feel About Me Now"--"I've been told this is the meanest song I've ever written," he conceded, "I really tried"--a reworking of The Carter Family's "Gold Watch and Chain," a haunting tribute to Billie Holiday called "White Gardenias" and "What Do You Do When You're Lonesome," a deceiving upbeat swing song. He has a lonesome heart, and he might not know exactly how to handle all of his emotions all at once, the crowd surely did--as they bellowed back each and every word without hesitation. It's no surprise he has become one of the most important and interesting performers today; his soul harkens to the bygone era of grounded and real music-making, while pushing the envelope and expanding the modern scene. The audience reflected that impression, ranging from 20-something hipsters to the older baby boomer crowd. And that is the clear attraction--there is a quenchable thirst for the kind of storytelling of Earle's magnitude.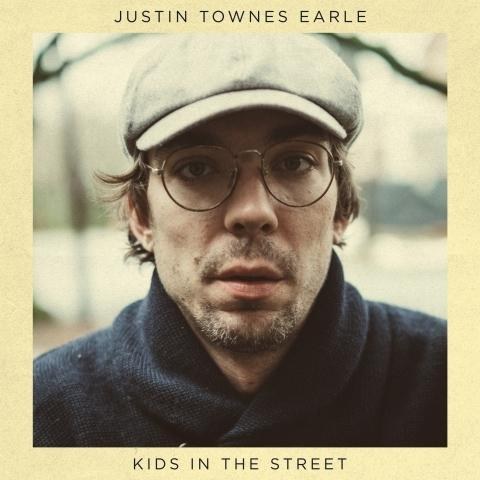 Sammy Brue was closed off. His meek charm and nervous energy palpable in the air. As the night's first opener, the duty of priming the audience weighed heavily on his shoulders. He was soft spoken, and even in front of a microphone, his voice was thin and barely audible. When he whipped out a collection of songs, however, he commanded the stage. His new album I Am Nice, produced by John Paul White and Ben Tanner down in Muscle Shoals, arrives June 16 and includes the otherworldly "Once a Lover" (a tribute to his grandmother) and "I Know," which Brue heaved and unpacked for the audience with vulnerability and anguish. His voice alone is enough to bring a fighter to their knees, enough to crush the world's treasure of diamonds into dust and enough to force the moon to stop its orbit. He doesn't have to say much between songs; his music is brawny and heartfelt and he lets you feel everything. If he continues down this path, there is only greatness awaiting him.

The Sadies' saloon-style funk came next. With a long string of albums to their name, they predominantly dug tracks out of their new project, 2017's Northern Passages. Beatles-sized rock ("Another Season Again") mixed with a concoction of bluegrass ("God Bless the Infidels") and the tender moan of traditions long forgotten among the hills ("The Good Years"), the strapping outfit touched upon an assortment of influences and rhythmic-based pieces. There was something timely and timeless about their performance, as they flickered from one track to the next. Keeping one foot in the here and now, they transported the crowd into the golden age of the '60s and '70s, never letting them have more than a fleeting moment to consider those implications--but to just live.
Check out the remaining dates on Justin Townes Earle's tour:

May 13 - Cambridge, MA - The Sinclair
May 15 - Baltimore, MD - Baltimore Soundstage
May 16 - Kent, OH - The Kent Stage
May 17 - Ann Arbor, MI - The Ark
May 18 - Bloomington, IL - The Castle Theatre
May 19 - Louisville, KY - Headliners
May 20 - Chicago, IL - Thalia Hall
May 22 - Milwaukee, WI - Turner Hall
May 23 - Minneapolis, MN - First Avenue
May 24 - Iowa City, IA - The Englert Theatre
May 26 - Denver, CO - The Bluebird Theater
May 28 - Salt Lake City, UT - The State Room
May 30 - Seattle, WA - Neptune Theatre
June 2 - San Francisco, CA - Slim's
---
READ MORE ABOUT MUSIC...
Hear MACKENZIE SOL's reggae-tinged new single "Laugh"
Stream Ingrid Michaelson's new EP 'Alter Egos,' featuring Tegan & Sara and others
Review | SHAED shatter glass at Music Hall of Williamsburg
---