In a highly saturated industry where anyone can post their songs online and theoretically become a star overnight, Michal Nau's music feels like the sort of calm, collected approach to music that can only be taken by someone comfortable in who they are and what they're capable of. His follow-up to his 2016 solo debut Mowing sees Nau sure in his style and precise in his musical choices.
"Good Thing" opens the LP, with vocals coming in soon but not too quick. Lighthearted and image-heavy, the song plunks out chords on the piano while Nau's voice warms the ears of his listeners. Lyrics invite the listener in gently to his world, speaking of sweet pictures like "The bird flies light in a heavy frame. Maybe it just learned to be alive and not regret the pain."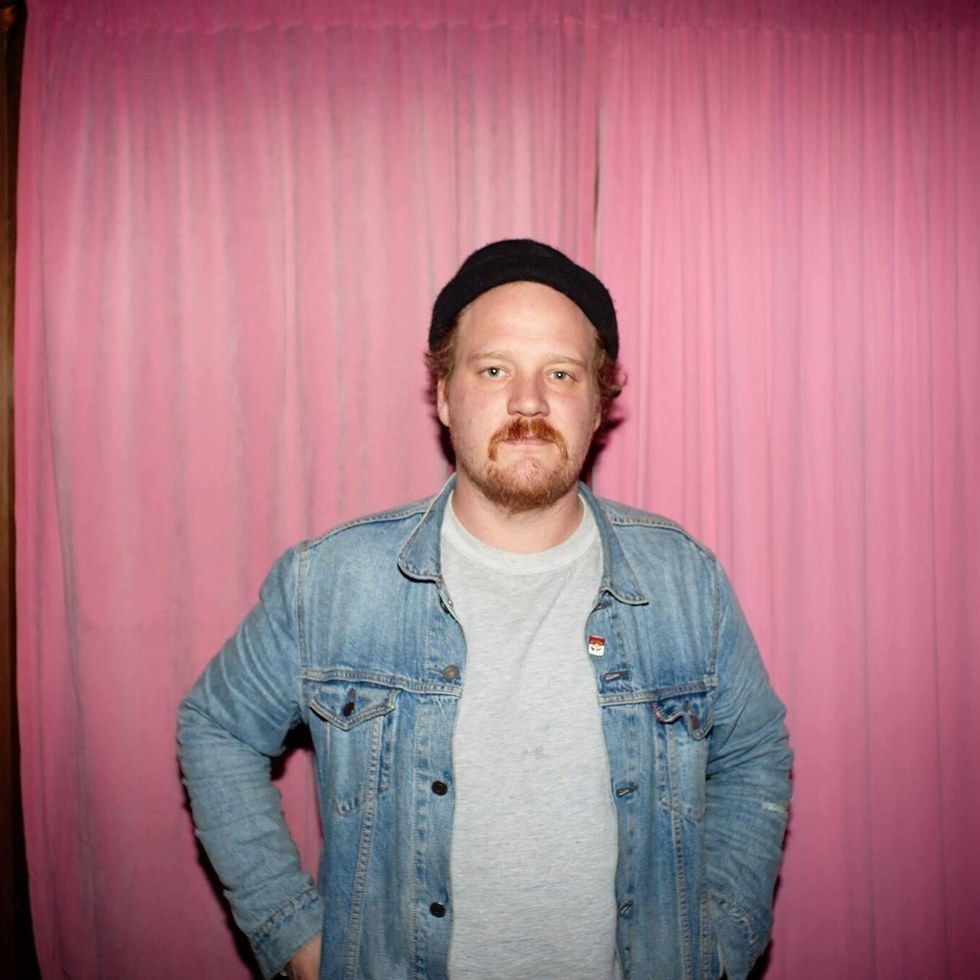 After "I Root," a breezy follow-up, "Wonder" dips down, a little slower and a little quieter, a ponderous tune of simpler love. The words are sung softly, as if Nau were singing directly into the ear of his beloved. The pace picks back up with "How You're So For Real," with fuzzy snares and brash guitar once again. It is almost as if Nau had taken a Black Keys song and toned it down. "Scumways" leans a little further into a West-Coast surf groove. Some synth and beachy guitar guitar hooks slide together under lines like "Come on out into the dark. Everything's a shadow" that are nonetheless sung with an optimistic candor.

After a brief piano interlude on "Oh, You Wanna Bet?" the focus turns back to Nau's guitar. "Waiting Too" is a musing acoustic piece before the jazzier "Scatter," which adds some percussive intrigue on the woodblock to balance the muted vocals and synth. Though he guitar levels are low, the swinging call-and-response with his voice make for a pleasant musical exchange. "The Load" features layers of frenetic saxophone solos that lift it from a feel-good tune to a jumping

Some Twist's track progress is its strongest feature. Nau has a knack for keeping his listener's interest, not just throughout a song but over the course of the album. He flexes his skill in both slower waltzes and choppier tunes without blinking. He does not need to shred the guitar to be heard. Its weakest point, though, is Nau's enunciation. His lyrics are well-crafted; candid without sacrificing a sense of evocativeness or sincerity. But occasionally he breathes the words out gently, letting the sonic allure of soft-spoken lines get in the way of being able to understand what he's saying. It's a shame; his guitar echoes and strums do enough of the work of creating a blurred and gentle soundscape that he could be a little more pointed in pronunciation without killing the mood.
Closing track "Light That Ever" pulls a feat unexpected and most likely specific to Midwestern listeners - if one listens to it alone in their bedroom during the muggy evening of a sweltering summer day, a sense of longing and nostalgia for tornado season rises up. Something about driving down two-lane county highways with the windows rolled down and the humidity threatening all sorts of weather is evoked in Nau's steady piano arpeggios and the way he sings the lyrics with not a hint of a rush.

"I know it doesn't make the world go round. They're trying to tell that to my heart, what does and doesn't matter."
It closes the album off perfectly: with hope and optimism that we could all use a cool glass of right about now.