FILM & TV
NETFLIX | New, classic British comedy earns its laughs with brilliant acting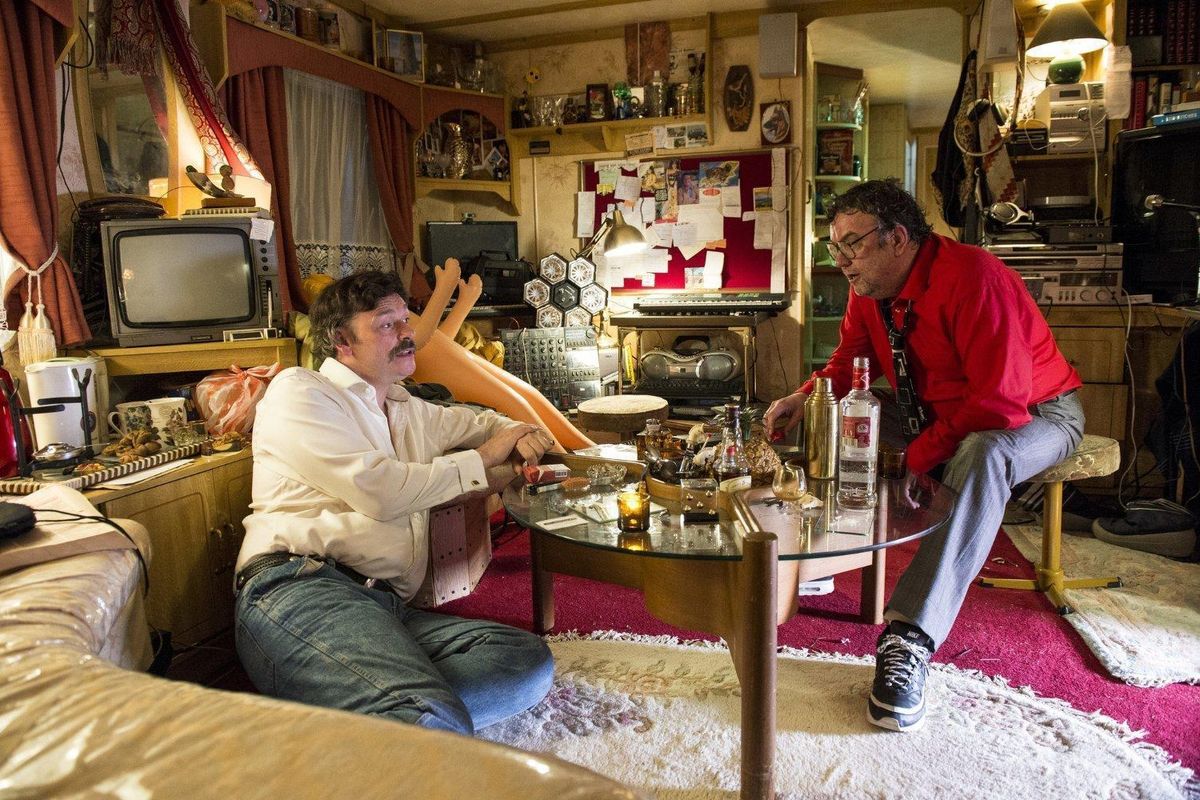 If you might enjoy watching David Brent solve crimes as a detective, you'll love Mindhorn.
Less than a year after its premiere at the London Film Festival, Mindhorn has arrived on Netflix in the U.K. and U.S. Directed by Sean Foley and written by stars Julian Barratt and Simon Farnaby, the movie has the quick wit and acting chops to pull off its scattered mystery plot and become an under-the-radar hit.
It was two summers ago that Netflix dropped Wet Hot American Summer: First Day of Camp, the hysterical prequel series to the classic movie of the same name. Mindhorn has the same kind of absurd, self-aware humor that makes it a perfect movie to carry the anti-blockbuster summer season.
"This," Detective Mindhorn (Julian Barratt) says, pointing to his blank face, "is a map of human emotion." Fictional TV Detective Mindhorn is well into a career crisis, struggling to find auditions and doing embarrassing commercials, when the police call on him for help with a real-life case. The movie could have been a sequel to Birdman where Michael Keaton actually becomes a crime fighter.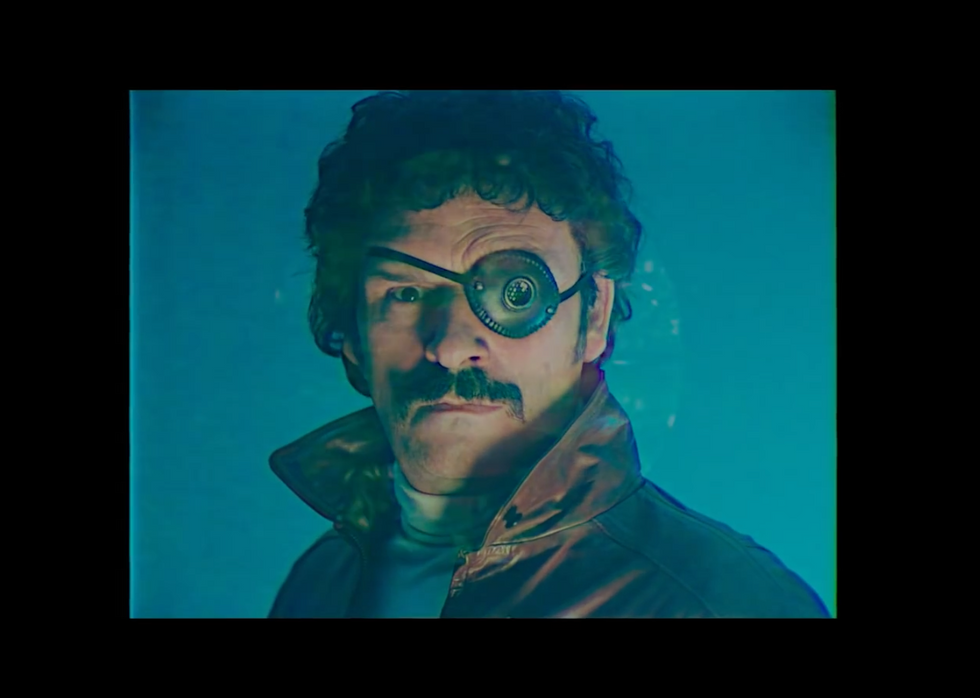 Julian Barratt as Richard Thorncroft as Mindhorn. (YouTube)
Barratt's Detective Mindhorn is like a blend of the Pink Panther and David Brent: blundering, offensive, horribly unaware of his own idiocy. Even in the moments where his self-admiration lags and he admits his faults, he doesn't quite redeem the ignorance that puts him in more and more ridiculous situations.
Mindhorn takes place in British comedy's favorite place: cringe humor, where the idiot-hero is the star and target of the jokes. Like The Office, Detective Mindhorn's own hopelessness is the centerpiece of the movie's jokes. But the movie's success lies in its entire cast, whose combined personalities let it utilize so many forms of comedy.
There are physical jokes with wigs and makeup, stunts and fights, mistaken identities, confused families, incompetency in the good guys and the bad guys, retro humor, musical jokes and plenty of one-liners. When Deville asks Thorncroft to sit down in his makeshift costume, he screams, "I can't sit down—I'm glued in!"
The fictional Mindhorn had even recorded a retro-terrible, hit song at the peak of his fame that inevitably comes back to haunt him: "You Can't Handcuff the Wind," available on iTunes. Mindhorn's antics and his unique skills in the Brazilian martial art, Capoeira, make for funny moments but the movie's success comes ultimately from its actors.
Mindhorn's plot might be a detective thriller on the surface, but underneath it's a bunch of great comedy actors playing terrible people being terrible to each other. While Mindhorn is painfully ignorant, his nemesis, Clive Parnevik (Simon Farnaby) is a cocky idiot. Russell Tovey plays the adorably deranged Paul Melly, Patricia Deville plays Thorncroft's unfortunate ex and Kenneth Branagh plays himself. Even ensemble characters have shining moments. The parade announcer's half-hearted narration of the near-climax fight is the best part of that scene.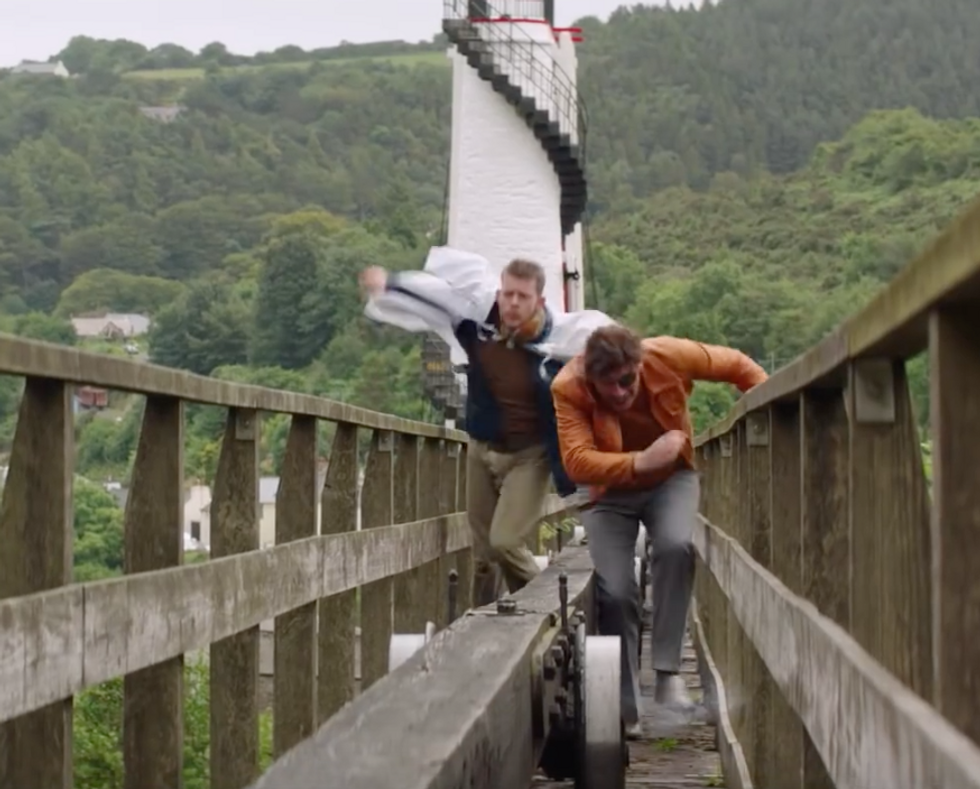 Mindhorn and Melly. (YouTube)
Mindhorn has a few moments of near-redemption and emotional reality. His argument with his desperate agent, Geoff, is an intense revelation for both of them. Then, in a weird twist, all of the absurdity of the movie's world of incompetence suddenly comes together in the climax with real implications for all of the characters. After almost the whole film, in which the idiocy is mostly for jokes, Mindhorn's capoeira training means the difference between life and death. And after watching him fail spectacularly for ninety percent of the movie, his odds aren't great.
Watch Mindhorn on Netflix. Follow the movie on Twitter.
---
READ MORE ABOUT FILM/TV:
Blood sacrifices and border tensions in 'AMERICAN GODS' Ep. 6
HBO announces 4 'Game of Thrones' spinoffs: what could they be?
Watch 'Eighty-Sixed,' the hilariously accurate new web series from Cazzie David
---