FILM & TV
FILM | Ambitions without boundaries create an overwhelming and confusing environment for Netflix's biggest film project yet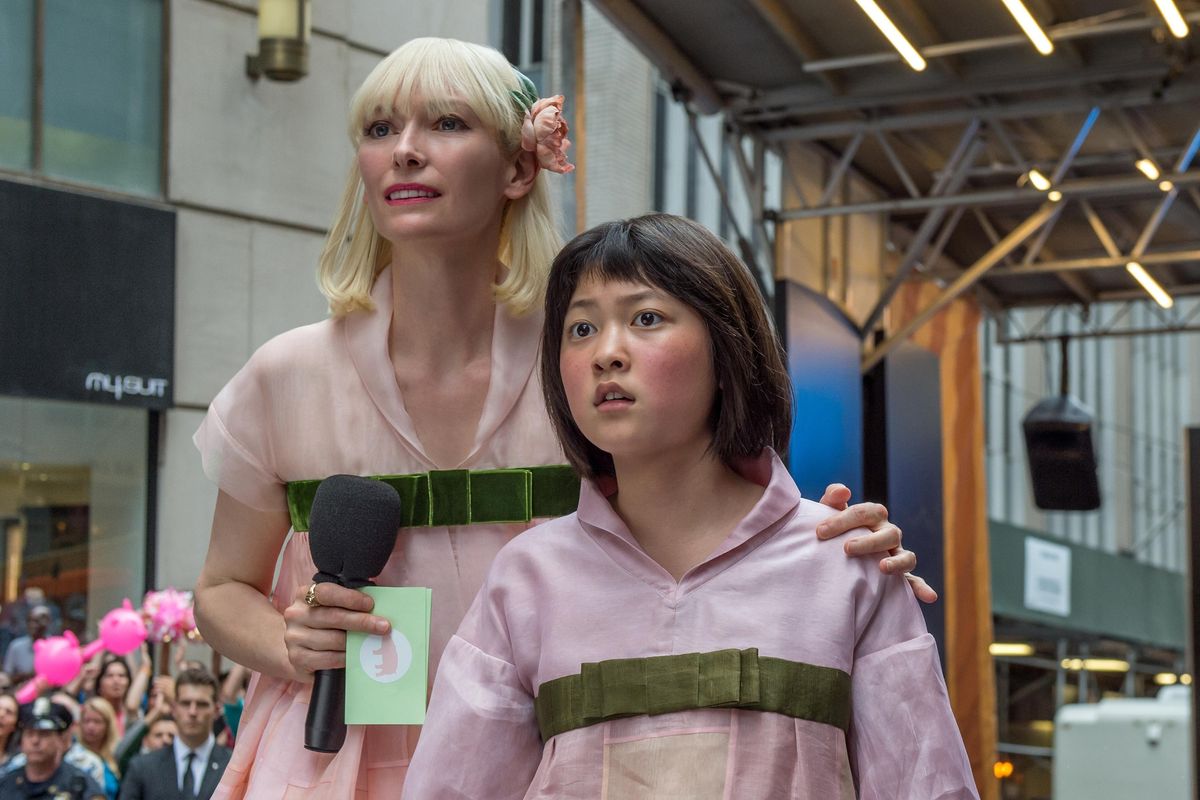 COURTESY OF THE CANNES FILM FESTIVAL
From the posters for Netflix's first full-length production to be entered in the Cannes Film Festival, one can gather a lot of information and assume a tale of friendship, animals, industrialization and capitalism, and the moral questions surrounding each will follow.
These assumptions wouldn't be wrong. All of these topics are indeed covered over the course of the nearly two-hour film. "Okja" is acclaimed South Korean director Bong Joon Ho's sixth feature-length film, and the second to feature Tilda Swinton after her work in 2013's "Snowpiercer." It also shines a light on Korean actress Ahn Seo-hyun as protagonist Mija and American actors Paul Dano and Jake Gyllenhaal.
Ho has stated that he was intrigued to work with Netflix on the $50 million budgeted film because the streaming service allowed him to have complete freedom in creative decisions. This is apparent from the start in "Okja." It begins with a wild music number before entering into hyper-realistic CGI with the introduction of the titular character in the mountains of South Korea, and eventually descends into a world of complete political and social insanity.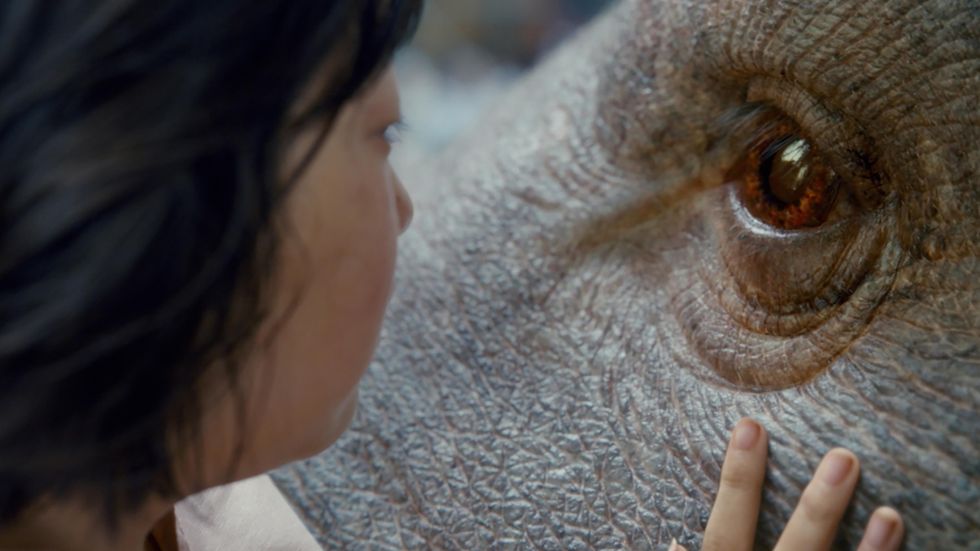 COURTESY OF THE CANNES FILM FESTIVAL
The stakes are developed early on. The Mirando Company, led by Lucy Mirando (Swinton) as CEO, is a worldwide conglomerate that claims to work in combating world hunger and environmental impacts from farming. In reality, they're just a big business out to make a buck. Their newest project involves raising a superior breed of piglets discovered in Chile. These piglets are given to the best farmers around the world and will then be judged a decade later to see who will win the award for "Best Super Pig." The determining factor in this? In the words of Swinton, "[they] need to taste fucking good."
Fast forward ten years and we meet Mija and her beloved super pig, Okja, who have happily grown up together. They are not interested in separating when it is announced Okja is the winner of the contest and must be brought back to New York for the celebration — and, eventually, for eating. Mija then sets off on a rescue mission to try and save her beloved friend, which is further complicated by the Mirando company's strength, the role of demonstrators and activists for animal rights that are trying to help Mija, and the language barriers (the film is in both English and Korean). Throughout all of the obstacles, however, Mija's desire never changes. She simply wants to return home with her best friend.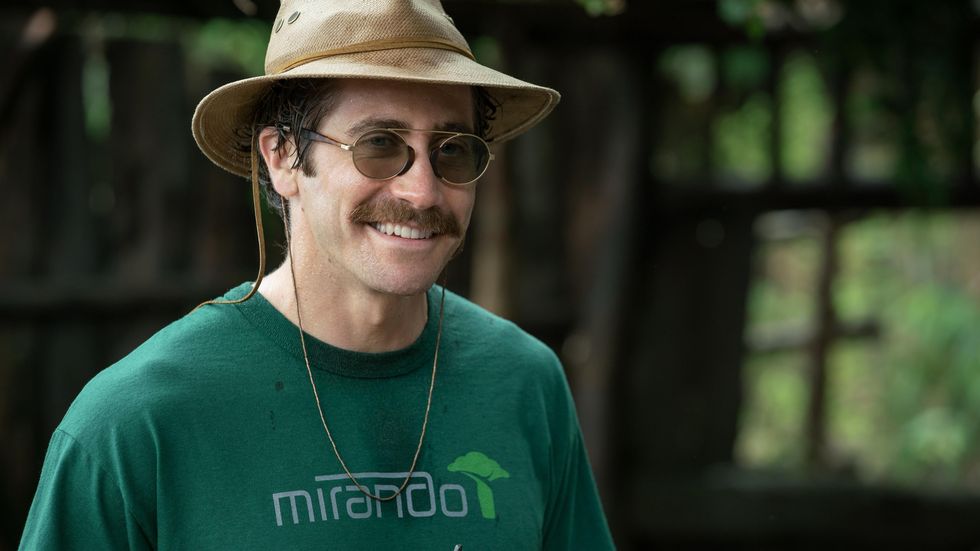 COURTESY OF THE CANNES FILM FESTIVAL
While the goals for each party are simple, the film is not. It attempts to take on a handful of issues, never fully confronting or convincing the audience of a stance. We can see that the capitalist urge to succeed is what leads to the toxic decisions made by the Mirando Company, but the characters are each so outrageously played that it's hard to take it seriously — even in a world where Donald Trump is the United States President and Swinton's character was reportedly inspired by his daughter. It is obvious that there are issues of police brutality in the world, but the dialogue and stilted motions of the characters suffering at the hands of law enforcement for demonstrating feel stiff. And we understand that animal cruelty is bad, but after watching a scene where Okja is raped by a fellow super pig and tortured by the failing television personality Dr. Johnny WIlcox (an annoying, repetitive Gyllenhaal), it's hard not to wonder if it would be better to put the animal out of its misery rather than trying to drag it back to its native land as Okja will never be the same.
The complexity of the issues combined with the lack of depth given to each makes it difficult to feel passionate about any single one, let alone all. For this reason, I believe it was Ho's goal to make audiences feel uncomfortable, though what audiences exactly I'm not certain. This is not a kid's film despite the loving friendship between Mija and Okja, nor is it some sort of art house screening or great, political statement. It is a modge podged mess of ideas that do not work smoothly to prove a point, and for that reason, instead of for its Netflix affiliation, it should have been booed at its premier.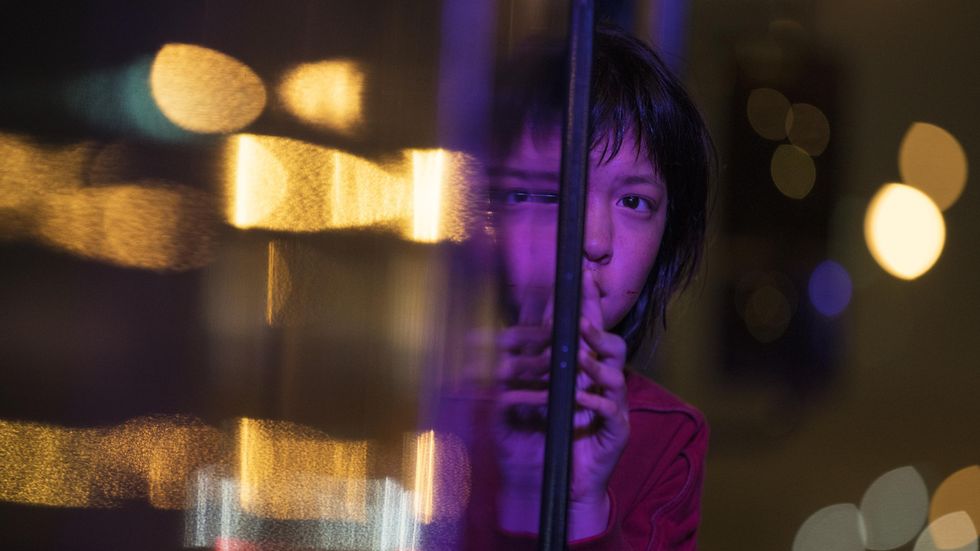 COURTESY OF THE CANNES FILM FESTIVAL
Netflix has set the online streaming release date for Netflix as June 28, 2017, making it quite possibly one of the first films from the festival that will be available to the general public. However, if you ever want to enjoy a hot dog again, or films about animals as a whole, might I suggest selecting a different binge-a-thon instead.
A complete list of films in competition for the top prize at the Cannes Film Festival, the Palm d'Or, is available on the festival's website, as is a press conference with the team behind "Okja."
---
Rachel A.G. Gilman is a writer, a radio producer, and probably the girl wearing the Kinks shirt. Follow her on Twitter.
---
READ MORE ABOUT FILM/TV...
---