MUSIC
Indie rock's most symphonic band takes an ambitious, grandiose approach to intimacy on new album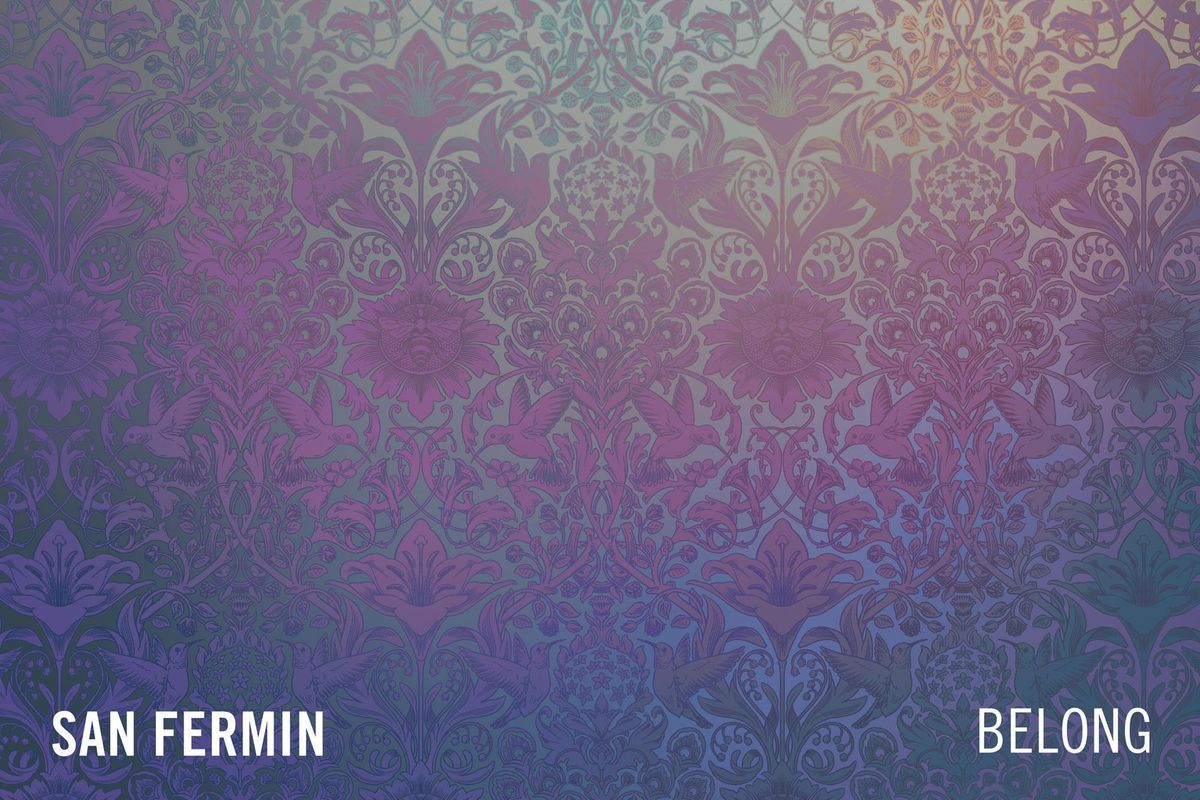 Shorefire Media
What could be more intimate than knowing you belong?
If you asked, San Fermin, the answer might lie in the powerful bellow of John Brandon's oft-ethereal trumpet parts, or in the increasingly intricate wall-of-sounds that the band's lead composer and pianist Ellis Ludwig-Leone puts together. No matter what kind of sounds their experimenting with, the richness of the music comes through; this lushness is what's given the band their name. Comparisons to past work are inevitable, especially with the way their sound shifts. The band grows and shrinks constantly, with Ludwig-Leone and Allen Tate as constants. On Belong, they seem to have embraced the chaos that makes them great.
San Fermin's sound continues to be bolstered in equal parts by poetic lyrics ("Oceanica") and a very specific indie rock grandeur (the enormous "Better Company"). With songs like "Sonsick" being the ones that put them on the map, it's no wonder that they've opted to go bigger. More drums, more trumpet, more bass, more vocal harmonies courtesy of Tate and Charlene Kaye. When you think they can't top each other anymore, the music continues to build until you think it will collapse in on itself. It makes for an excruciating, energetic approach to songwriting and composing.
It's a testament to the energy of the record that even seemingly still, sparsely-produced tracks like "Bones" feel like strange interludes among the sea of sounds San Fermin has crafted. Even songs with names like "Dead" are realms of big percussion, handclaps, intensity, macabre spaces filled with strings and fast guitar. It's beautiful and excruciating to listen to; the longest song on the record, "Palisades/Storm," is a sprawling example of this kind of power, veering between fuzzed-out guitar to the sound of a harp.
Unlike their older work—cacophonous albums where contemplative songs like "Casanova" come as welcome respites—there are very few moments of stillness in Belong save closing track "Happiness Will Ruin This Place." Building with the intensity of older San Fermin cuts like "Methuselah." Even then, the track is as melodic as the rest of the record, the appropriate closer to a record tat, while lacking cohesiveness, is as beautiful as anything San Fermin has produced yet.
Follow San Fermin on Facebook, Twitter, and Instagram. Belong is out now. Watch the title track's official lyric video below.