MUSIC
LISTEN | A look at the film's musical choices and their matching scenes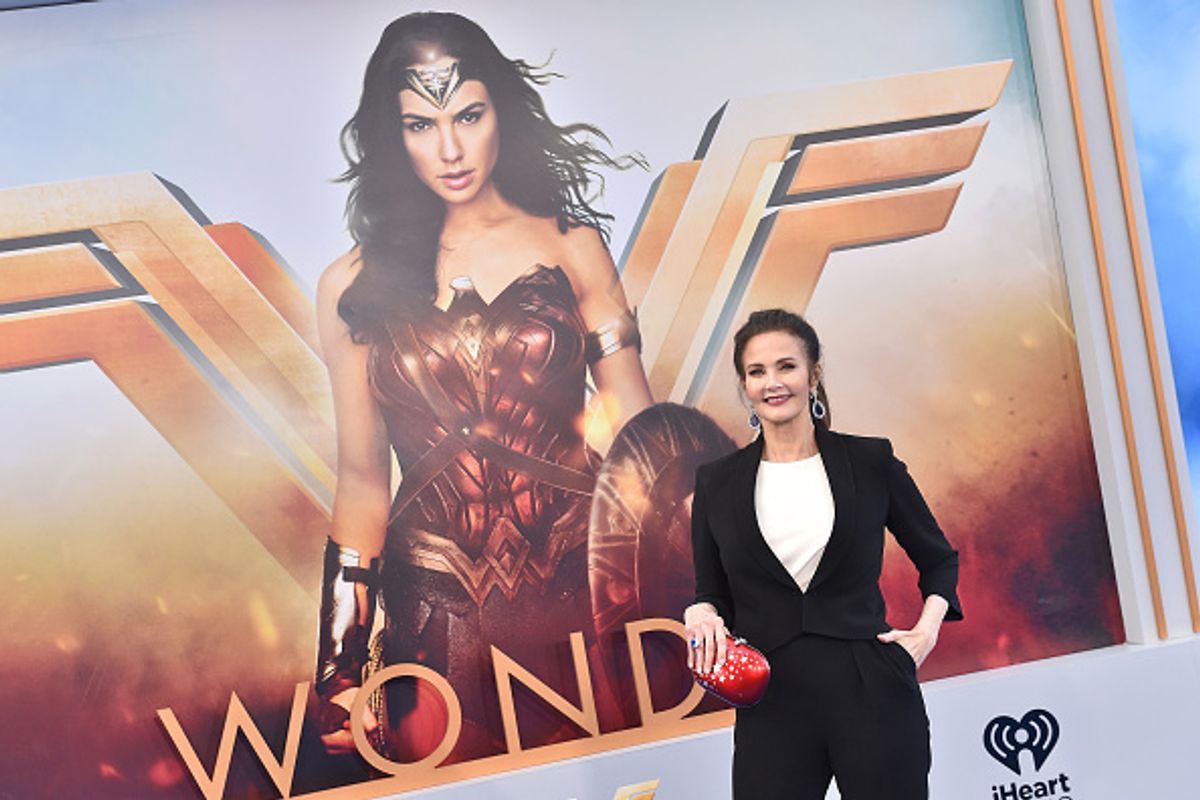 Spoilers ahead!
Rupert Gregson-Williams' score wasn't as widely praised as the movie was — some even called it a bit dull. 'Wonder Woman' has a soundtrack completely composed by Williams save the last song by Sia featuring Labyrinth. Fan favorites include 'No Man's Land,' 'Hell Hath No Fury' and 'Angel on the Wing.'
I took a more in depth look at the most popular tracks and asked — does it really fit? You can follow along with our previous movie review here.
[rebelmouse-proxy-image https://media.rbl.ms/image?u=%2F2017%2F05%2Fwonder-woman-soundtrack-cover-995455.jpg&ho=http%3A%2F%2Fmedia.comicbook.com&s=334&h=16f22a14b7386f77abe4d6a37a69c18ca7a833db6baf93a1b4a453e679913992&size=980x&c=2539731166 photo_credit="Comic Book" caption="" pin_description="" photo_credit_src="http://comicbook.com/dc/2017/05/10/wonder-woman-soundtrack-titles-revealed/" image-library="0" crop_info="%7B%22image%22%3A%20%22https%3A//media.rbl.ms/image%3Fu%3D%252F2017%252F05%252Fwonder-woman-soundtrack-cover-995455.jpg%26ho%3Dhttp%253A%252F%252Fmedia.comicbook.com%26s%3D334%26h%3D16f22a14b7386f77abe4d6a37a69c18ca7a833db6baf93a1b4a453e679913992%26size%3D980x%26c%3D2539731166%22%7D" expand=1]Comic Book
---
The first track did a nice job of introducing the movie — it made me feel optimistic and inspired. Near the one minute mark, I heard a bit of the Batman theme — a rather darker connotation. However, I took it as a nod to the fact that Wonder Woman will be held to the same standard as her male superhero counterparts. This track did a perfect job of making the Amazons look badass.
This track plays when Diana Prince saves Steve from his plane crash — she is literally his angel on the airplane wing. The beautiful, dark tune samples a bit from Willams' other works in Hacksaw Ridge. It's perfect for Diana's rescue scene as it is both suspenseful and serene, especially when Steve looks up at her. Although a bit generic in my opinion — I'm not a music expert or anything — it works for the scene.
This track accompanied one of the most important scenes in the movie — Diana finally begins to understand the things she is capable of doing. The track itself is a slow build-up of passion, excitement, fear and drive. I have to say that I cried during this scene and every time I listen to this track I tear up a bit.
Diana reveals her armour and her determination to save the women and children of the village in a scene and track that develops her character so nicely. She ignored warnings and crossed no man's land — because she is no man.
So I cried again during this scene because I'm a big baby. This track pairs perfectly with the film's display of her power and strength during her battle with Ares. Diana went berserk and you can really hear it about a minute and a half in.
The main focus of this track is the agonizing, gut-wrenching scream from the film at that mark embedded within the music. Its intense melody captures Diana's pain as everything she once had is gone and goes and basically just kills everyone.
I love both Sia and Labyrinth — mainly 'Express Yourself' — as they pump up my workouts at the gym, but 'To Be Human' was something else. In this ballad, Sia exhibits her vocal range against a background that eventually builds up to an epic climax. The song is essentially about being human like the title suggests as Diana is not entirely that.
The line "To be human is to love" is very emotional and striking, focusing on Diana's love for both the human race and Steve Trevor. Although I'm not for pushing romantic sub-plots — with either male or female protagonists — romantic love is an important part of being human. Sia and Labyrinth illustrate this nicely with the chorus.
---
DC's soundtracks have always sounded more beautiful and epic than Marvel's although admittedly, Marvel's movies are better — perhaps because of more comedic relief? Albeit, I do hope that we see more of Rupert Gregson-Williams in further DC movies and more of their amazing soundtracks.