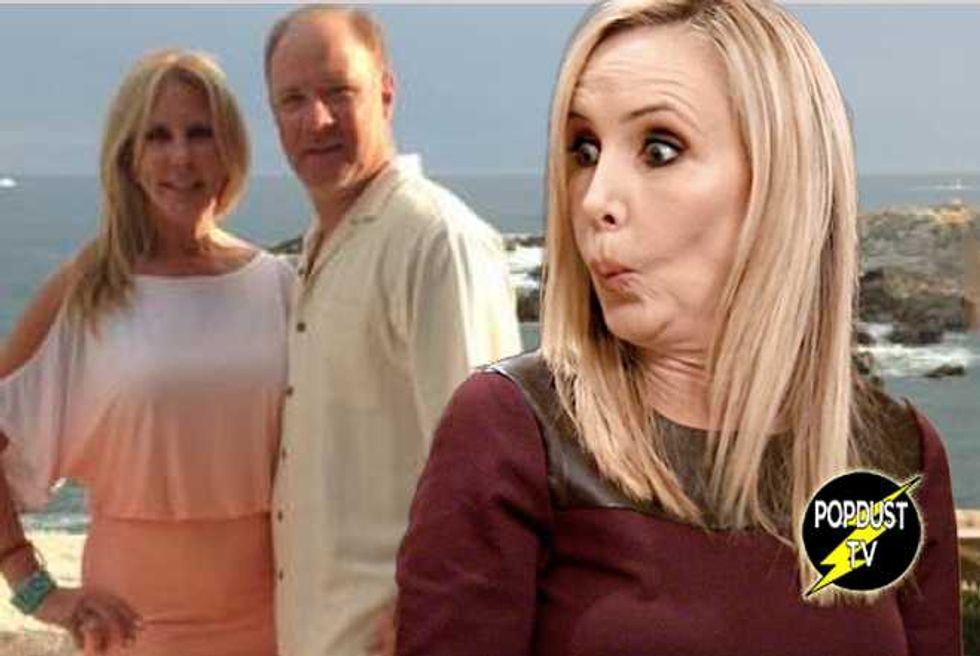 The ladies of the Real Housewives of Orange County are back after the Heather Dubrow/ Shannon Beador show down last week!
Fresh off of being kicked out of Heather's home, Shannon decided to get her "WooHoo" on with Vicki Gunvalson and her insanely creepy boyfriend in Mexico.
Nothing solves marital problems like a little vacation and advice from a two-time divorcee.
Heather, who is concerned that the addition of Shannon to their inner circle is running her friendships, is in the midst of handling her very difficult life struggle—hiring a personal chef. It is quite a stressful life this woman leads, but someone has to build palatial homes filled with staff to do whatever Queen Dubrow needs. Heather believes that whenever Shannon is around Tamra Judge or Vicki, they do not act like her genuine friend. So, she isn't the biggest proponent of the Shannon/Vicki/David Beador/Creepy Brooks Ayers upcoming vacay.
Vicki, the self-appointed "Mayor of Puerta Vallarta", arrived in Mexico with her gang and awaited the arrival of the Beadors. She feels it will be really beneficial for Shannon and David to be around other healthy couples. We hope to the sweet Lord above she truly does not believe the words that come out of her own mouth. One freakin' word: BROOKS. I mean, who wouldn't pick those two as the picture of health and happiness, right? Answer: the world.
Vicki invited the Beadors to stay at her condo, however Shannon wasn't really feeling the size of her room. She and David tried to flee the scene to a hotel and give their room to Vicki's son, but the WooHoo Mayor wasn't having it. Nothing screams "romance" quite like a troubled marriage and a twin size bed!
Meanwhile, back in the OC, Tamra and Eddie Judge are busy with their robot baby. Yes, a robot baby. Tamra thought having Eddie take care of this baby would give him a proper feel for fatherhood. Given his commentary throughout the whole episode, as well as the look of sheer pain on his face every time the robot cried, we're going to assume a baby is not in their near future.
Vicki and Shannon left the boys behind to have some girl time to discuss Heather and Shannon's argument. Vicki revealed that Tamra told her about the email also. However, Vicki made it known she fully supports Shannon on this one.
The crew went out for dinner and, of course, Shannon and David started fighting 30 seconds into the meal. What was the argument about you ask? Tequila. They were bickering about tequila.
Shannon left the table and Vicki quickly followed. Shannon got emotional in the bathroom because she felt like all eyes are on her and David's relationship. Although she knows that her marriage is a hot ass mess, she reassured Vicki that "everything is fine" in the Beador household.
And so, the saga continues…..
The Real Housewives of Orange County airs Mondays at 9pm on Bravo.