MUSIC
YouTube comedian and part-time rapper Brian Imanuel stunned the world with his hard-as-rock bars on the humorous "Dat $tick" and now appears to be attempting the jump from YouTube comedian to full-scale rapper. But can he $tick the landing?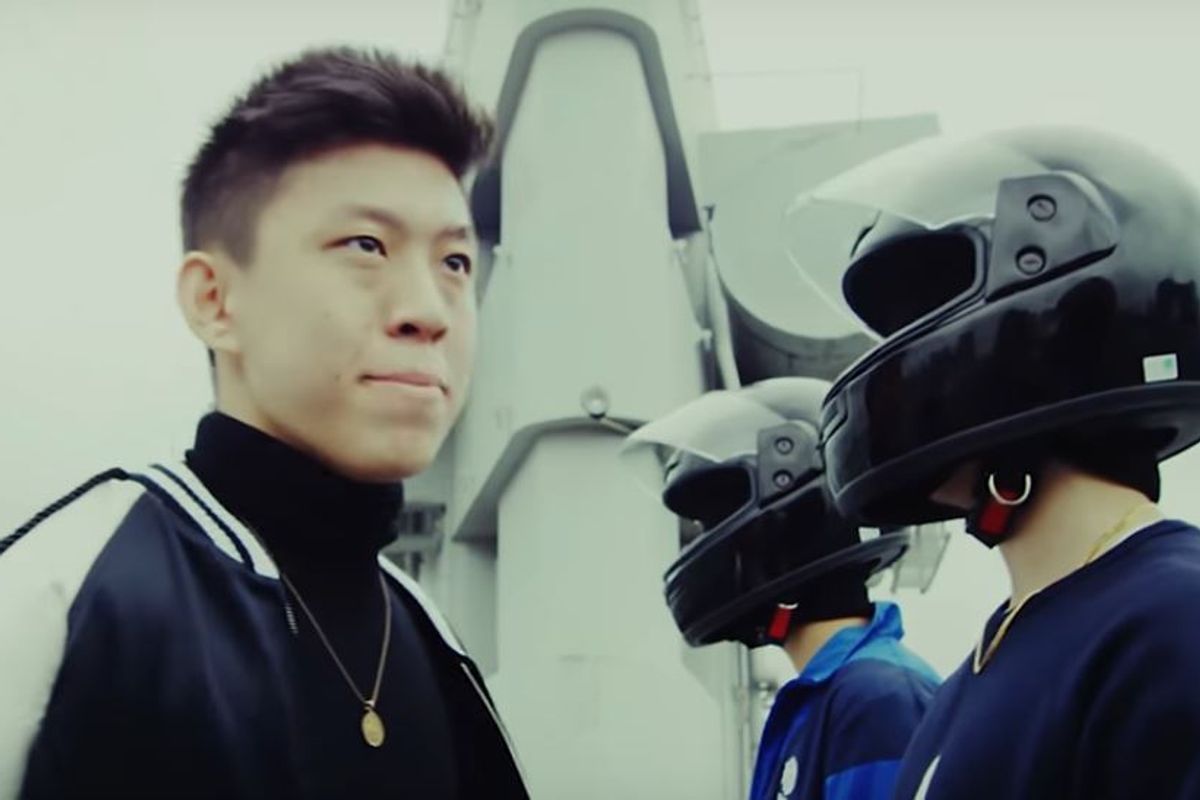 This time last year, Brian Imanuel was just a YouTube sketch comedian from Indonesia. Now, after the overnight success of his rap game premiere "Dat $tick," Imanuel is more commonly known by his hip-hop alias, Rich Chigga. People were blown away by the bars on his debut and it even landed him a guest spot from Ghostface Killah, but can Imanuel manage to spin that into a full blown rap career a la Lil Dicky?
Well, he certainly gives it a shot.
The newest single from Rich Chigga is a familiar sounding high-bpm spooky trap jam called "Who That Be." Generic lyrics like "7:30 wake up skrt up in the lobby then proceed to flee/All my people riding in the back seat on a killing spree" over a fairly standard beat for Imanuel make the song seem less than exciting right off the bat.
The more interesting parts of the song are the visuals. Imanuel has largely abandoned his pink-polo-and-fanny-pack signature look in favor of a more fashion conscious, upscale look. In the "Who That Be" video Imanuel sports an all black ensemble with white Nikes topped with a turtleneck and a gold chain. It's also clear he's made some connections since "Dat $tick" came out because he's riding around some loosely regulated urban streets in a sweet, tricked out Japanese sedan equivalent to something like those Mitsubishis or Subarus you see drag racing on the highway from time to hilarious time. He's got his homies dressed up in motorcycle helmets, seated around lavish tables, blowing a sort of gas that's 99 percent likely to be vape clouds than anything else, but who can blame him with how aggressively illegal bud is in most upscale Asian cities.
Overall, the song isn't terrible and it has its enjoyable moments, but it's mostly just a flex on his newfound connections and style. I'd still eagerly listen to (and review) a full-on Rich Chigga mixtape, but I'd need to see a little more creativity and some higher profile features for sure.
Check out the video for "Who That Be" by Rich Chigga below: