FILM & TV
Fans are going Da Vinci code on tweets and Instagram posts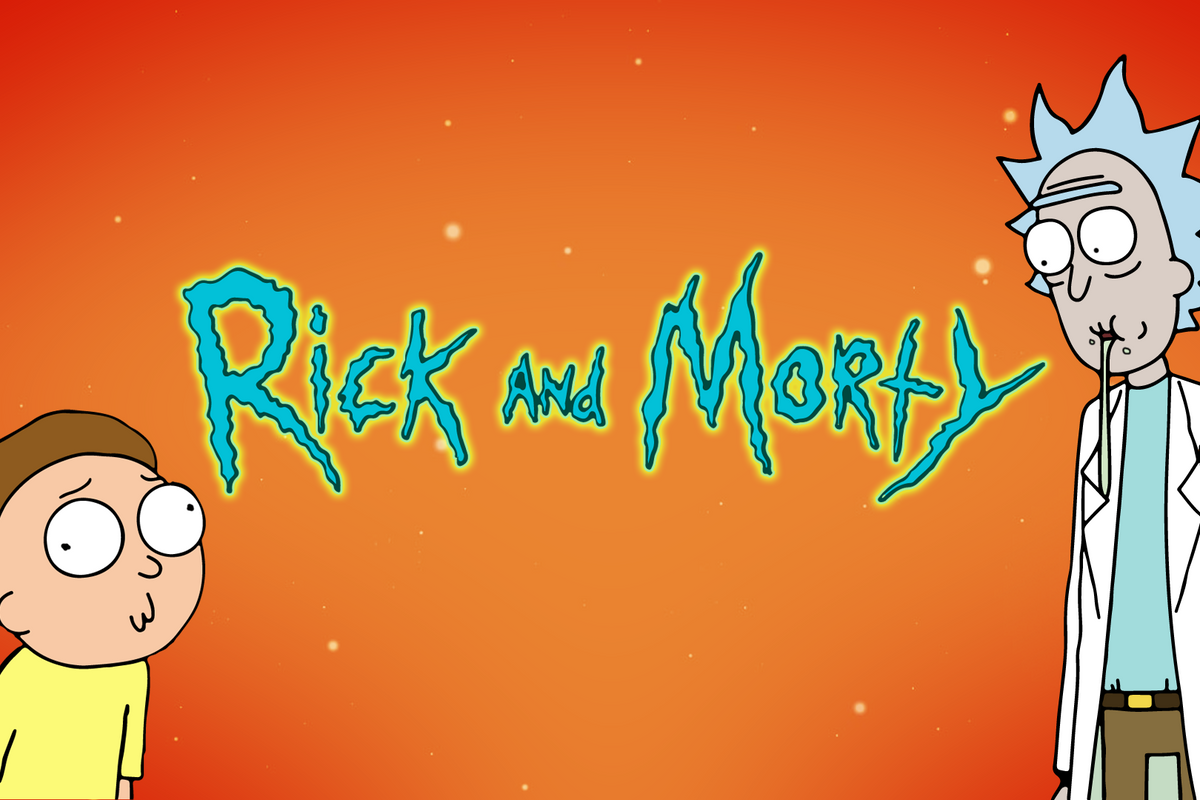 Ever since the heartbreaking finale of Season 2, Rick and Morty fans have really held it down for each other. Any time there's a spicy new tweet or a revealing Instagram post the whole internet gets a one-way ticket to Obsessville with a connecting flight in Screenshot City. We're gonna track that journey from start to present, especially focusing on the righteous bombs that have been dropped in the past week or so.
The Season 2 Finale with Mr. Poopybutthole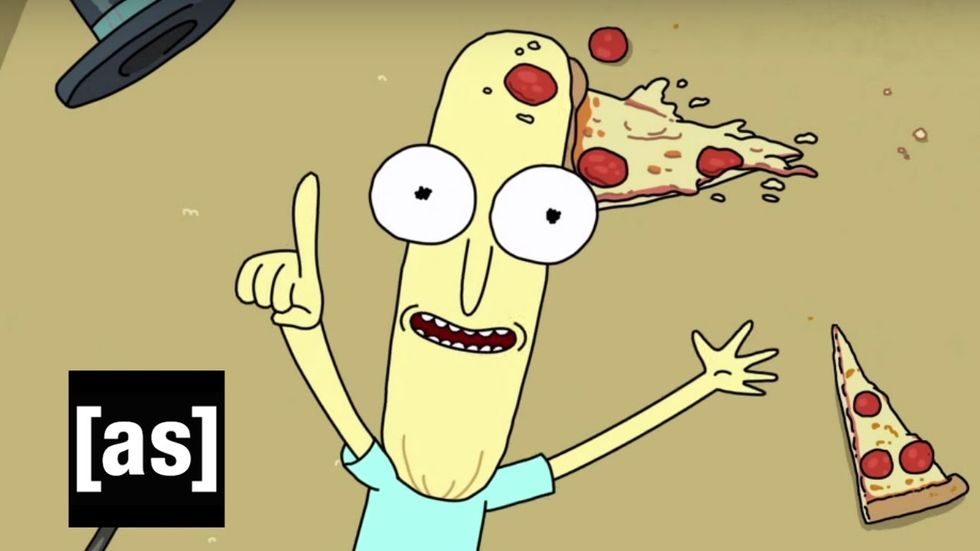 At the end of Season 2 the Galactic Federation has finally made its way to Earth, Rick has been cuffed and stuffed into space-prison, and, of course, Jerry has become a shill of the Gromflomites. Smash cut to Mr. Poopybutthole in a small, but functional apartment watching the same show we are. He narrates the closing events of the season, ponders how the boys will make it out of this one, and most importantly tells us Rick and Morty Season 3 is likely coming in a year and a half.
What's a year and a half from that time? Roughly Spring 2017.
"Ooooooh-whee!"
Then the fake news hit hard...
Thanks mostly to a garbage website known as Inverse Entertainment (which I refuse to link because they don't deserve the traffic), many people erroneously believed that Rick and Morty Season 3 would be coming before the end of 2016. One of these false reports was widely proliferated in the massive unofficial Facebook fan group, Rick and Morty Schwiftposting, causing a ripple effect in the fan community that showed itself in the form of anxious, ceaseless tweets both into the void and at the creators, one of whom has a bit of a reputation for slamming his own fans: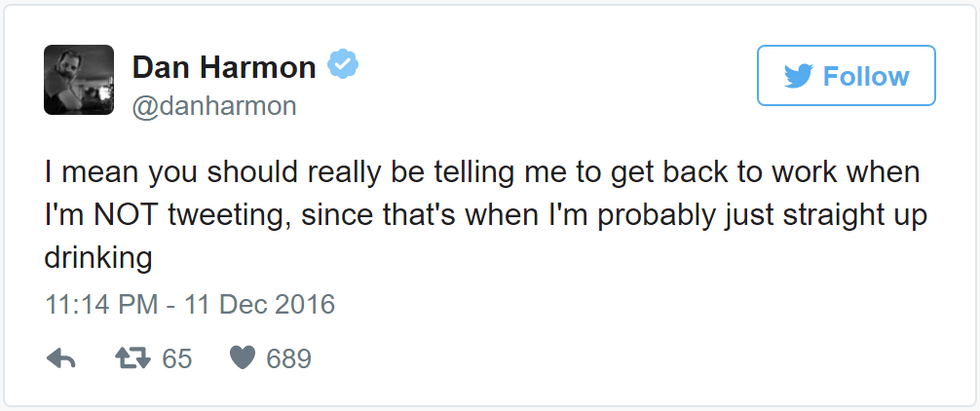 Fair enough, Harmon.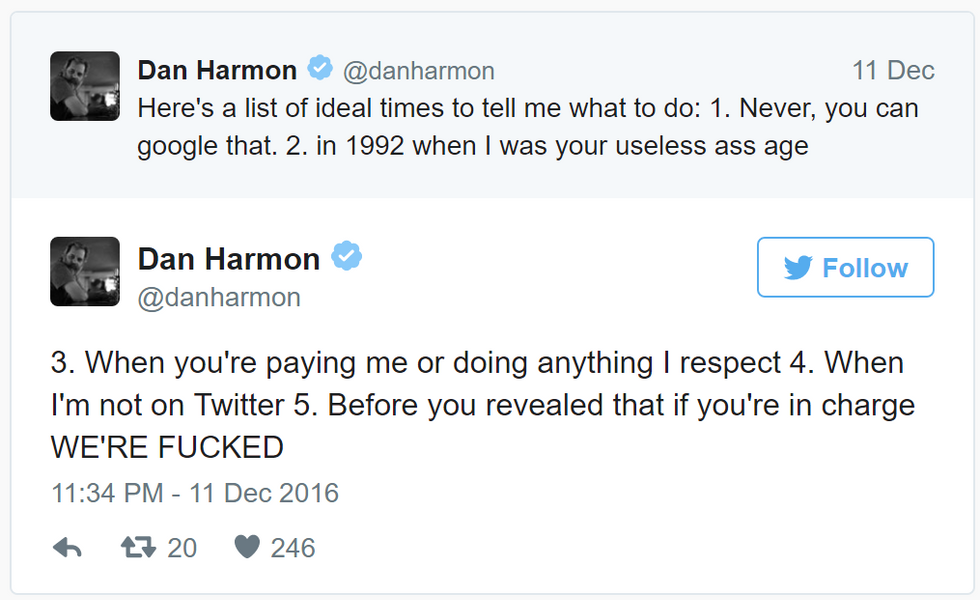 Still fair, I guess. But now that we've admitted we're addressing teenagers maybe cool it?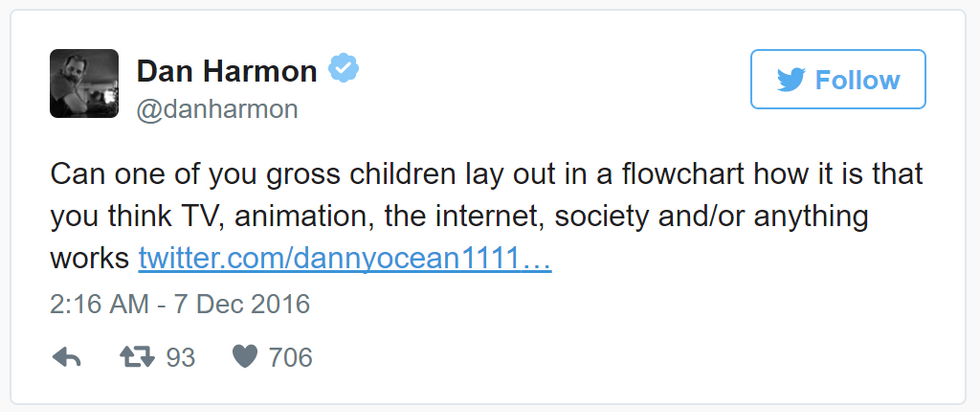 Pump. Those. Brakes. DAWG.
Finally, some real sh*t
We had some con panels. We had some tweets. But the first satisfying taste we got of Rick and Morty's elusive third season was this clip from Adult Swim's podcast-esque TV show, Development Meeting:
It's not much, but it's something. We get a taste of that sweet, sweet Justin Roiland stutter and it gives a god's honest look into that TV development process Dan Harmon reminds we know so little about. But do they say anything useful about the premiere date? I think not.
What's next? What's the next REAL thing? Well, we learn over a series of disparate tweets that the Rick and Morty team is still in the process of animating the third season. And we're still in January. But that's about it. Finally, this week (and a little bit earlier) we got some solid, real-life updates in the form of a tweet from writer Mike McMahan:
Hey @RickandMorty am I allowed to say we're recording episode 301 today? https://t.co/6p7DH1d00G

— Mike McMahan (@Mike McMahan) 1455839034.0
That's right, folks. A bona fide Rick and Morty Season 3 script. It's real. It's been animated. It's being recorded. YEAH!
And all that comes with a hefty stream of promotional content coming out of Adult Swim's official pages. You can register for the Galactic Federation Rewards Card or get literally Rick-Rolled.
As DJ Khaled would say, "[Rick and Morty Season 3] Soon Come !"
UPDATE: THE TWEET WAS OLD

Sometimes we get too excited. As Rick and Morty writer Mike McMahan pointed out, the above tweet was dated February 2016, not 2017. However, being fair to myself, another voice actor from Rick and Morty's third season posted a (now deleted) Instagram post regarding Rick and Morty Season 3, Episode 2 that DID come out last week. Bonehead move, but we can (or we could have if that Instagram weren't deleted) confirm that season 3 is now in the recording stage.
Everyone: stop going bonkers about something from 12 months ago. It's 2017, elephant people should be allowed to ge… https://t.co/NAabY12mdS

— Mike McMahan (@Mike McMahan) 1487708925.0