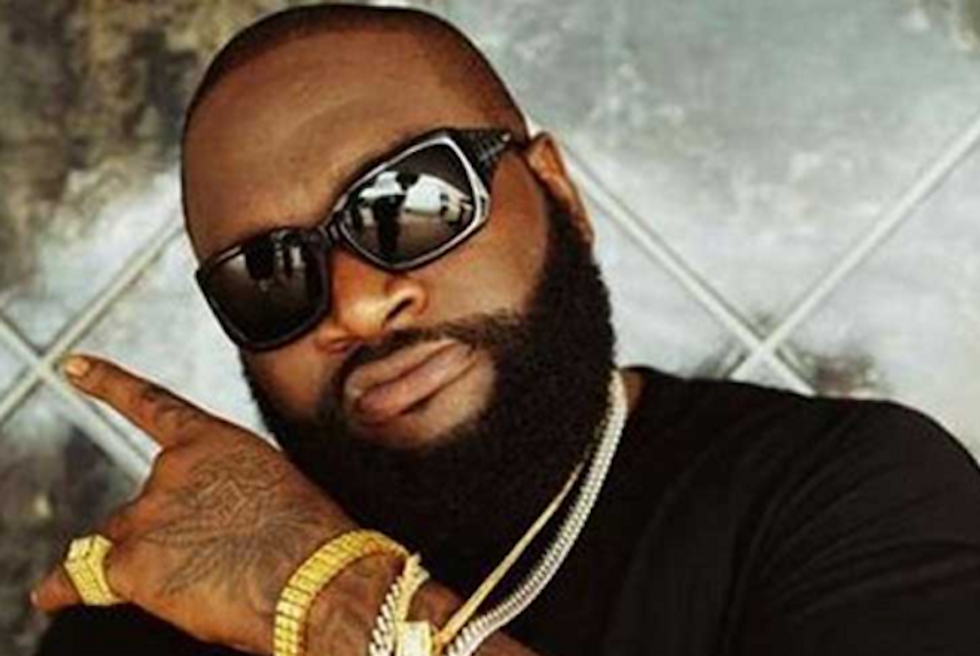 There comes a moment in every hip hopper's career when he contemplates the face tattoo. For Rick Ross, this time came at the age of 38, and he went for it. Like, really went for it.
The Maybach Music Group head honcho debuted his latest inkage on Instagram—the words "Rich Forever" just beneath his lower lip. The phrase is not only his Instagram handle, but also the name of his enormously successful 2012 mixtape.
Talk about putting your money where your mouth is. Well...right below it.