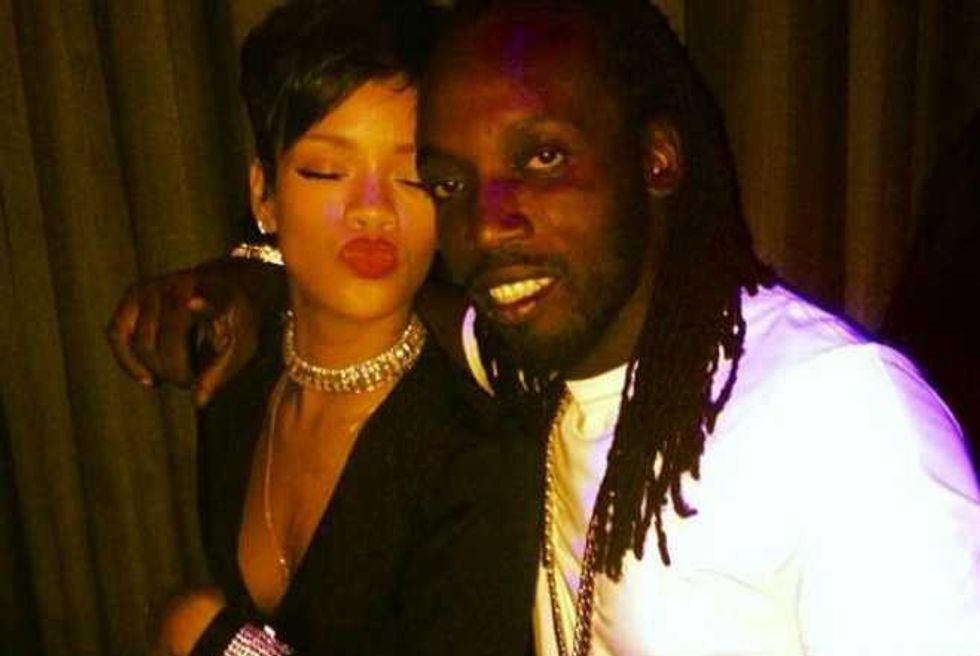 Fresh from news that '90s house music diva Kiesza has written some songs for her new album, Rihanna has now been spotted in the studio with Jamaican rapper Mavado.
Mavado tweeted a photo with Riri, accompanied by the caption, "I have some serious work 4 my fans coming bigup @rihanna #jamaica #barbados #music #dancehall."
There's no other info on the collaboration, but considering that Riri's working on her eighth studio album and Mavado usually features on tracks for other artists (including Iggy Azalea), we're assuming that it's intended for #R8.
Sidebar: Charli XCX, who's also rumoured to be contributing to #R8, recently told Popjustice that she's been hearing a lot of "dancehall, reggae-influenced songs" being passed around labels lately, and predicted that it could be the new sound of 2015. I'm not saying Riri is definitely working on a reggae album, but it definitely sounds like a strong possibility.
For the best deals on Rihanna tickets visit TiqIQ.com