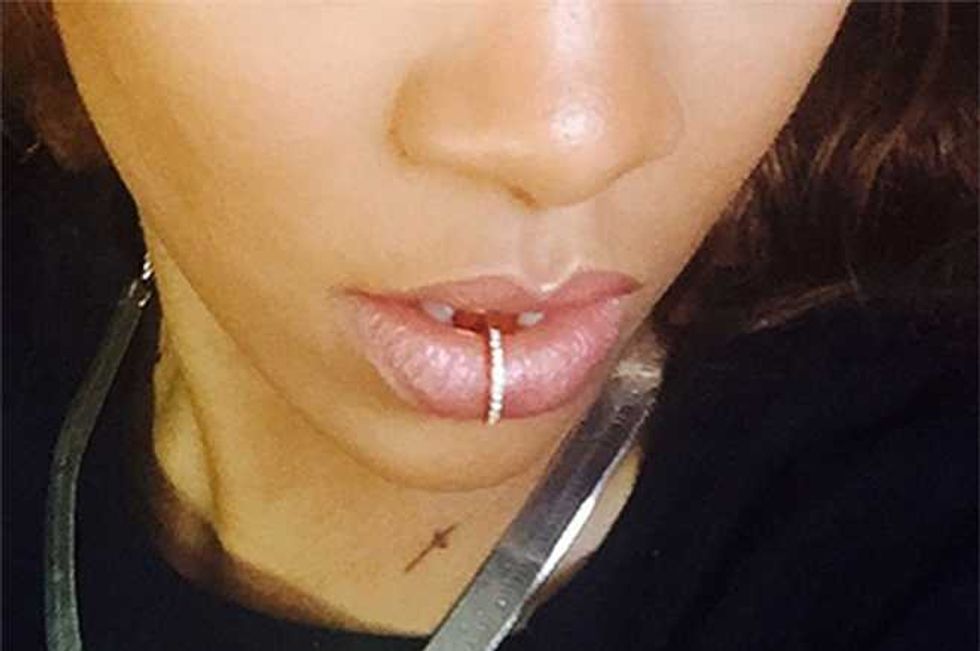 Bad Gal Riri (aka Rhianna) continued being her badass self by mocking a video purporting to show her snorting cocaine, and treating herself to a fancy diamond grill.
Reacting to the video, taken at Coachella, Rihanna posted a picture of a carefree infant on Instagram, with the caption, 'How I sleep knowing I ain't shit.'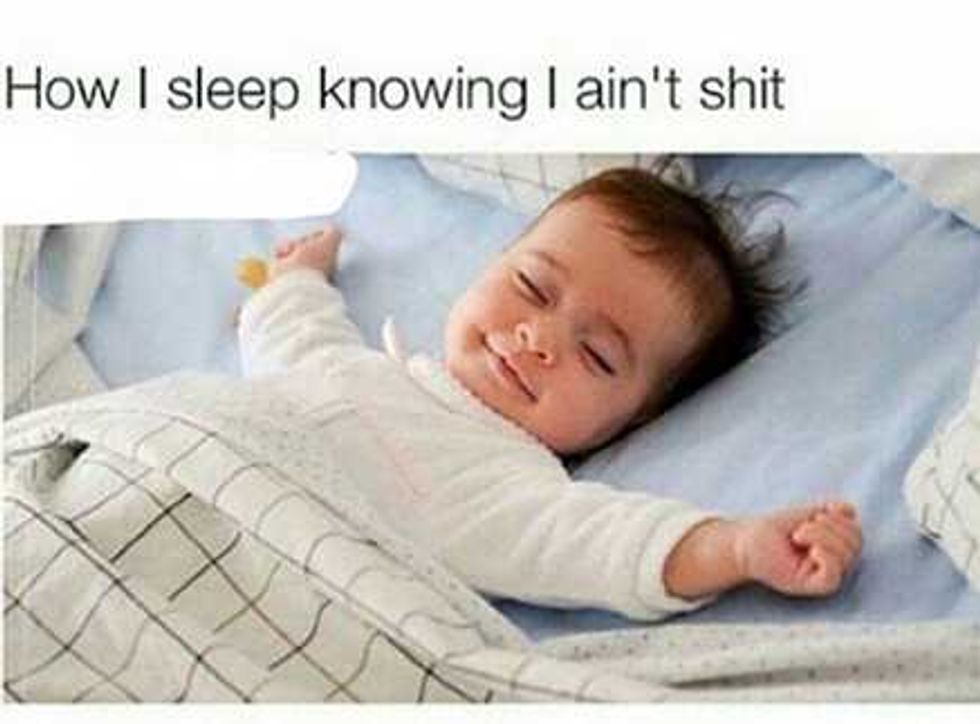 Got that, Haters?
On Friday, Rihanna posted selfies of an edgy new grill that included a diamond lip ring.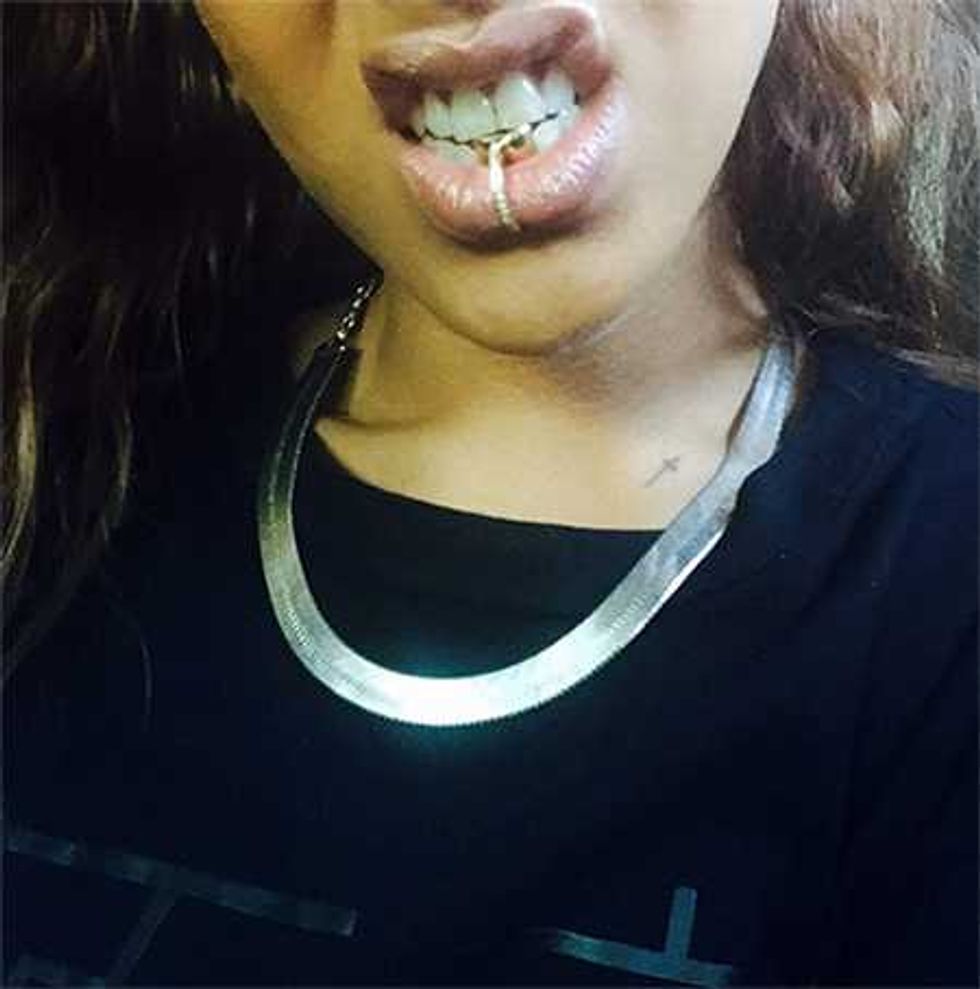 She generously credited her grillmaker, Dolly Cohen, for those of us with the money and the style to pull it off. Take a look at Dolly's work below: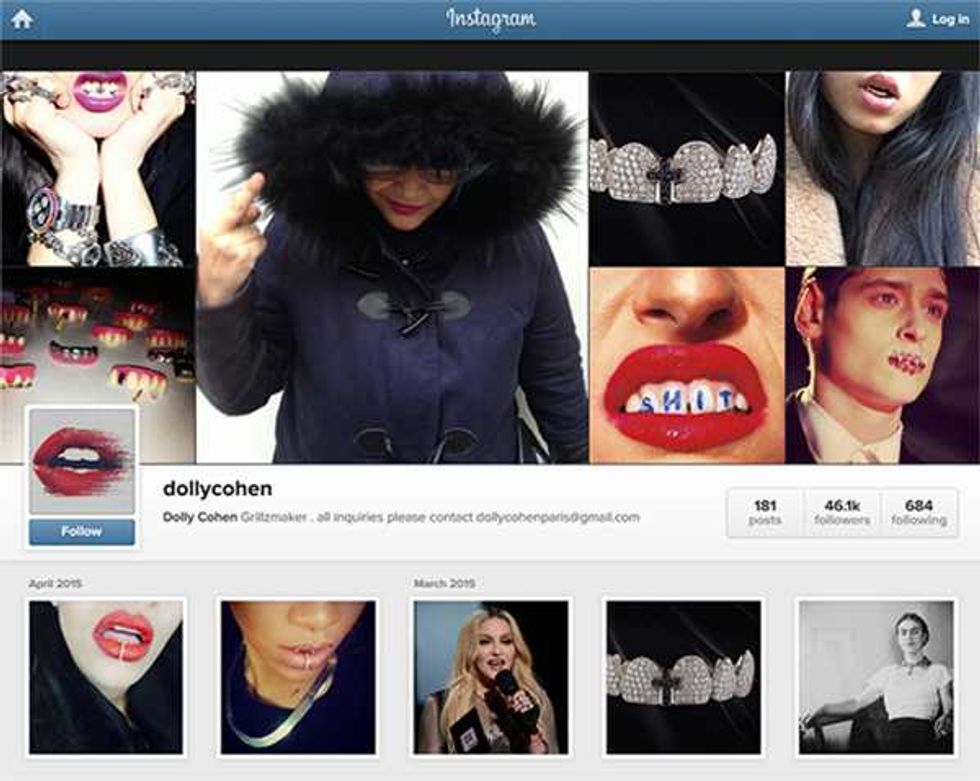 So, the moral of this story is, Don't try to harsh Riri's mellow. She'll do exactly what she wants, and that attitude is why we love her. That and her face, her body, her voice, etc.