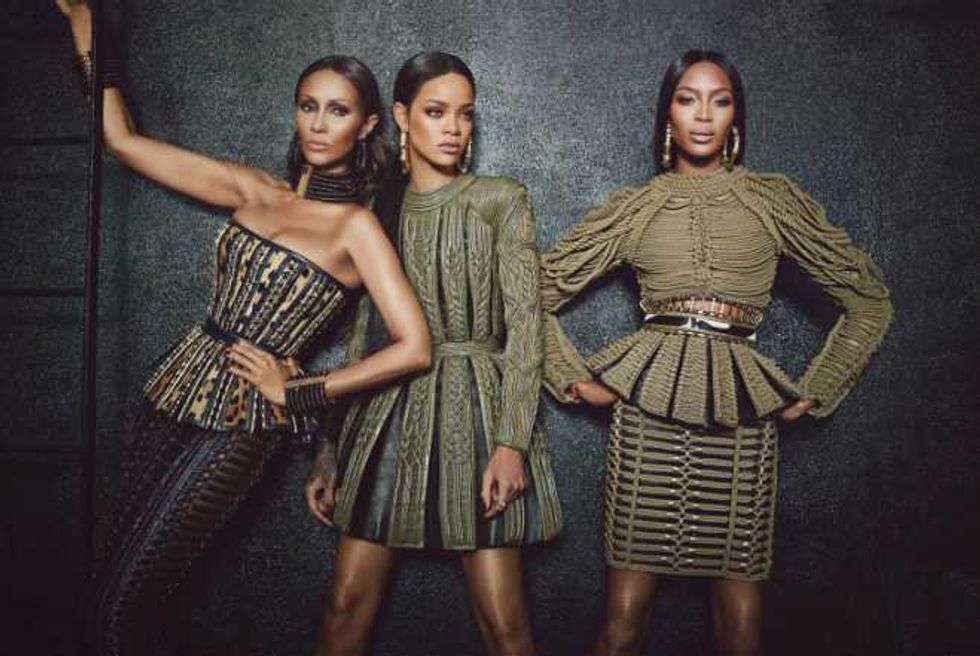 Rihanna, Naomi Campbell, and Iman are undoubtedly three of the most beautiful and charismatic women to ever walk the face of the earth, so mind-boggling levels of visual perfection are expected when you get all three goddesses together for a photo shoot -- duh!
The flawless trio came together for the September issue of W magazine to celebrate Balmain's 28-year-old creative director, Olivier Rousteing.
Although they're all from different generations (Rihanna's 26, Naomi Campbell's 44, and Iman's apparently 59 despite looking two decades younger), the three could easily pass for sisters.
Thank you, W magazine, for blessing my eyes with these photos!