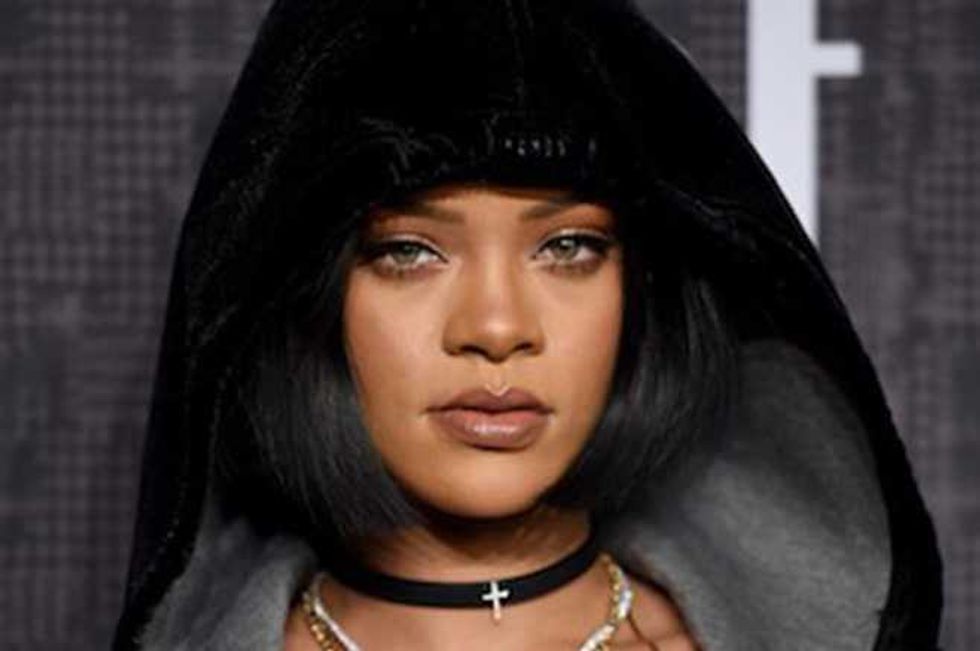 Rihanna will launch her own make-up line called Fenty Beauty, WWD revealed, in a deal for an estimated $10 million.
Is Rihanna worth it?
Let's start with the news that Rihanna's "Work' has now surpassed the Beatles in most weeks at No.1 in the 56-year history of Billboard's Hot 100 chart. The single is Rihanna's fourteenth number one song in the United States, giving her the number three spot in hit singles after the Beatles and Mariah Carey.
Her collaborations with MAC cosmetics were hugely successful, selling out in record time. And her line for Puma was even more of a blockbuster, with the first release of sneakers selling out in just three hours.
Rihanna is pure gold, acknowledges David Suliteanu, chief executive officer of Kendo, the division of LVMH that made the deal:
Fenty Beauty by Rihanna is a beauty rocket ship that will appeal to a huge and diverse global audience. We are aiming for the stars.
The make-up range will be released in the fall of 2017. According to WWD, Kendo has given Rihanna the opportunity 'to play a key role in the development of her brand and the longevity of a long-term relationship'.
Meanwhile, Rihanna's fragrance business is booming in Europe and the UK, in contrast to the wane of most other celebrity fragrances which have taken a big hit in recent years.
Her collaboration with Manolo Blahnik, a capsule collection of six shoe styles, will be out in May.
How much more can the 28 year old accomplish?
With her own styling agency and even a documentary in the works, it's hard to imagine anyone busier or more influential as a fashion and entertainment icon.
If you missed out on Rihanna's sublime RiRi Woo for MAC, or those pink suede creepers for Puma, start saving up for Fenty Beauty and stay tuned to Popdust for the latest news of Riri's world domination.
Meanwhile, enjoy Riri's thigh-high stiletto boot from the Blahnik collection, complete with a sparkly garter attachment.