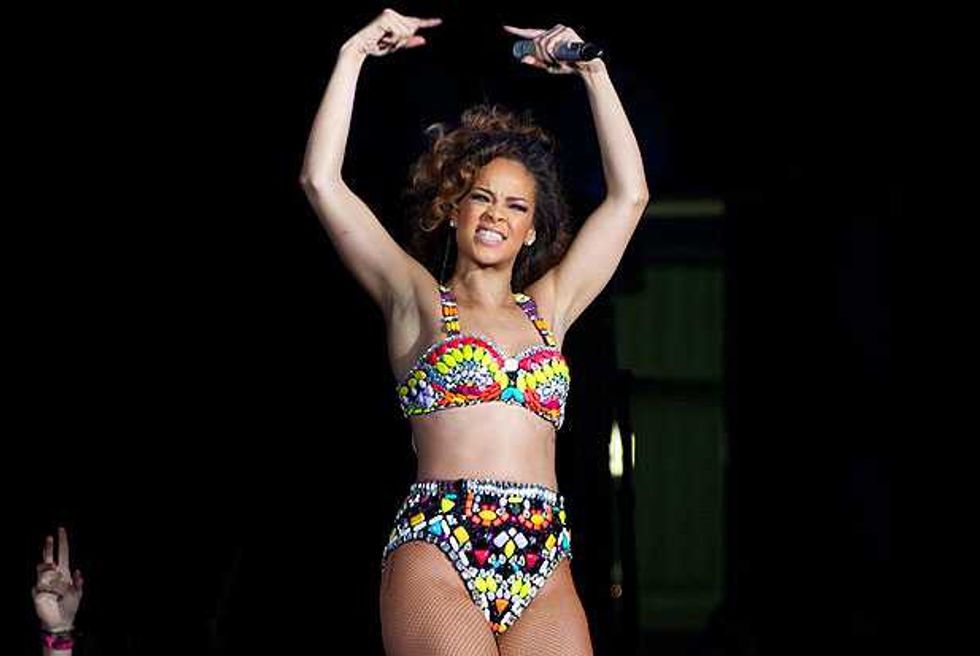 Here's a bit of news that might've been lost in the slow trickle of Talk That Talk leaks, but one fans are well aware of: the 1:19 snippet of "Birthday Cake" that leaked wasn't a partial leak at all but what's actually on the album: fade-out, interlude-that-isn't structure and all. Considering that this is A) one of the better tracks, largely thanks to The-Dream's production, and B) one of the more attention-grabbing, outwardly dirtier ones, people have noticed and aren't entirely happy.
This was a mistake. That is to say, there's no possible way it was unintentional, considering Def Jam's Talk That Talk campaign micromanagement, but nevertheless, it will be fixed. Rihanna promised, after getting called out again on Twitter (it's the fannish, "we really want to hear this!" sort of call-out, but make no mistake: it's a call-out):
I promised! 1st on the agenda '12 #CAKE RT @RihannaDaily: @rihanna RiRi, when are we getting the full version of "Birthday Cake"?
Honestly, at this point Rihanna and Def Jam would be better off just calling "Birthday Cake" an interlude, not an incomplete version, because otherwise that's saying the album is released but essentially unfinished. Sure, "kids want new material all the time," but isn't this reaction, plus the (measurable if you go by search volume) numbers of fans scouring the Internet for the full version that doesn't yet exist, proof that kids want new and complete material? It's December 29, the time of year where we can make grand pronouncements, so here's one: this is not something we want to see become a 2012 trend.