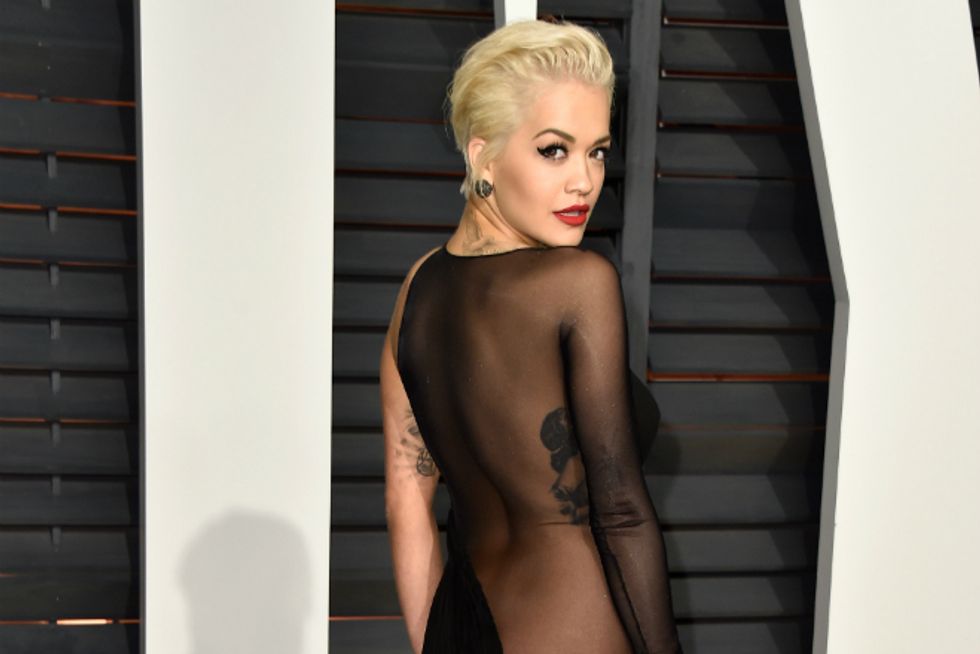 With an Oscars performance under her belt and four lines in the biggest movie of the year, Rita Ora is finally starting to transition from attention-seeking socialite to legitimate star.
The 24-year-old has so much going for her right now, but it'll be the success of her upcoming sophomore album that will determine whether or not she becomes a pop superstar--and she's enlisted some big names to make sure it happens.
Ora's been working with English EDM duo Disclosure and English indie trio London Grammar, who recently collaborated on a track together for the songstress to record. She's also worked with producer Nic Nac, who was behind Chris Brown's spectacular Loyal, and established hitmakers Dr. Luke and Diplo.
According to Billboard, Ora's album is set to hit U.S. shores in early Summer.
Do you think she can crack the American charts this time around, or will Rita remain a UK-only artist? Let us know what you think below.
[Via ATRL]