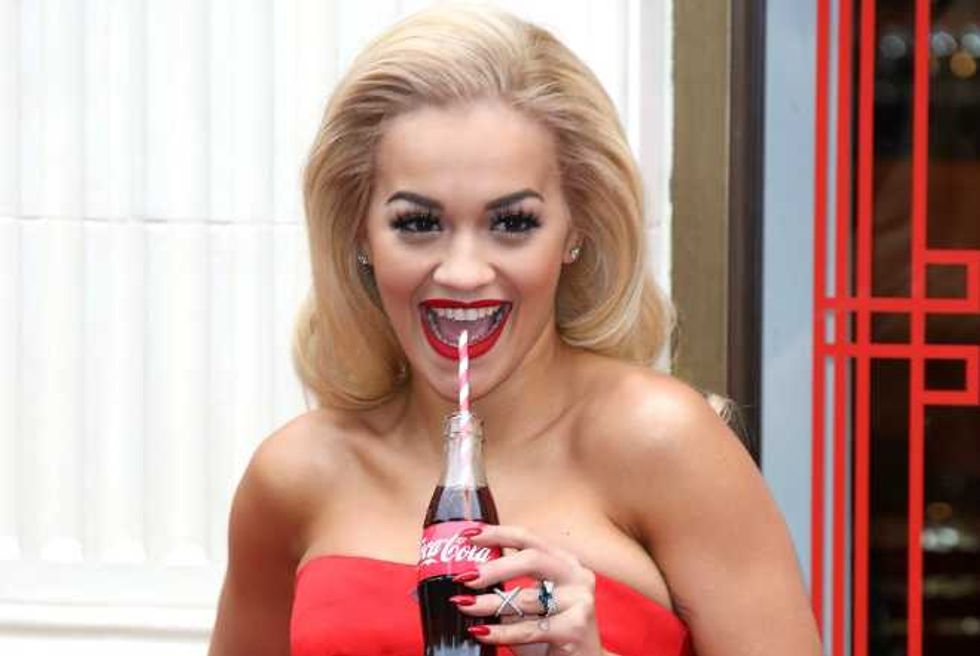 Semi-famous celebrity Rita Ora started her career as a singer performing bad Rihanna knock-offs, but in the past two years she's become better known for her various endorsement deals, bad fashion, and blink-and-you'll-miss-it acting roles in Fast & Furious 6 and Fifty Shades of Grey.
Now she's apparently trying to shift some of the spotlight back onto her music.
Ora opened up about her upcoming new single (again) to Capital FM, but refused to give an exact release date.
"I actually have decided on the first single and I'm not giving you the release date because it is this year, I swear, just wait!" Rita promised. "It's a mid-tempo, but it's a heartfelt one. This will come definitely before the summer time."
Heartfelt mid-tempo? Imagine if it was a Sia-penned Diamonds knock-off. The Rihanna stans would be laughing for days!
No, but seriously, when is this single actually coming out? She hasn't released a single since I Will Never Let You Down dropped 12 months ago, but she keeps promising new tunes that never seem to materialize.
I guess that's just what happens when you spend 90% of your time posing for paparazzi out the front of Mr. Chow's instead of working in the studio.