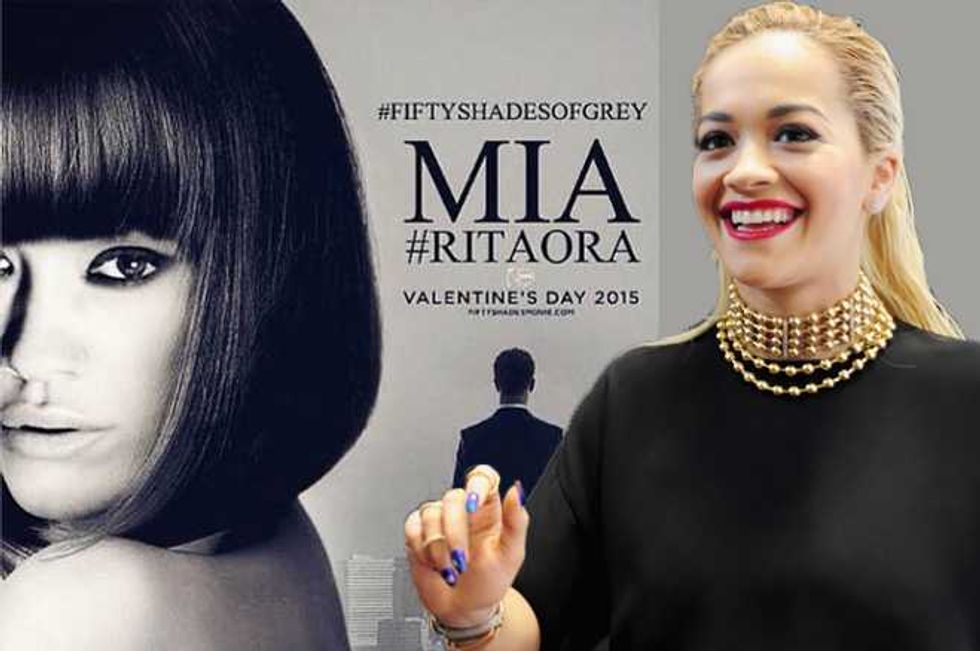 Rita Ora excitedly showed off a new poster for the upcoming Fifty Shades of Grey film, where she plays Mia (Christian Grey's sister).
The singer is shown in black and white, with Jamie Dornan's Christian standing in the background.
We get there is plenty of makeup, wigs and whatnot for a movie like this but Rita looks ABSOLUTELY NOTHING like herself. If you didn't know it was her, could you possibly guess?
Anyway, Fifty Shades is being released on Valentine's Day, which is less than two months away.
Let's hope Rita's acting is better received than that ill-advised promotional Twitter stunt that embarrassingly backfired on her...