Top Stories
"Finally, a show about the Archie comics universe featuring sex and violence!" said nobody.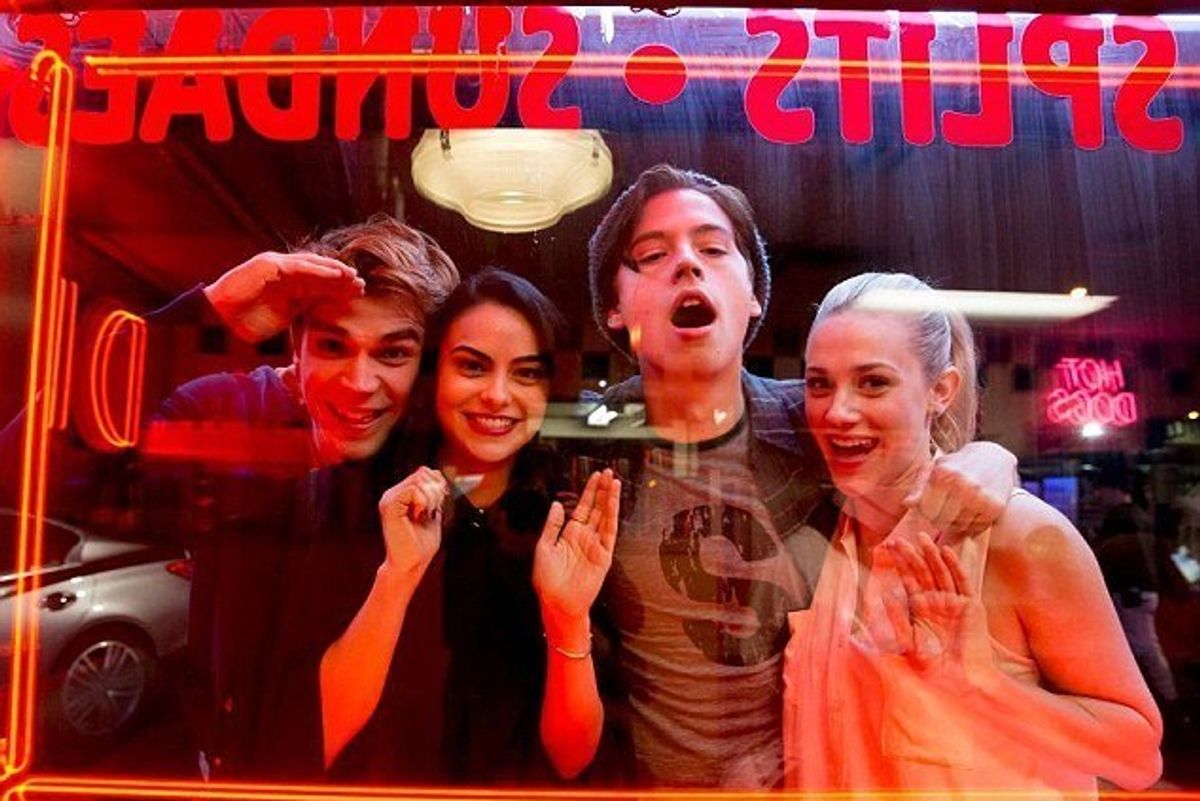 Remember when Donald Glover came out before the premiere of Atlanta, and said it would basically be "Twin Peaks, with rappers"? Then Atlanta came out, actually delivered on Glover's description, and blew almost all other television in 2016 out of the water. Most people at this point would agree that Glover turned an initial great idea into an even bigger and better success.
But does the formula of Twin Peaks + _______ = TV Gold? That's the issue we're about to see again with Riverdale, the new CW show based off of the characters from Archie Comics.
Wait, what? Archie? Like, the redhead who chases girls? Hangs out with the crown guy, what's his name, Jugface? Jugman? They're making a show about that?
[rebelmouse-proxy-image https://media.rbl.ms/image?u=%2Foriginals%2Fdd%2F92%2F45%2Fdd924509d78a1ba94356fce5c8a8b23a.jpg&ho=https%3A%2F%2Fs-media-cache-ak0.pinimg.com&s=807&h=a1bfed8ec081582b10f23d136207faf4be618c46c583c146ae50406197c0c43d&size=980x&c=2185089545 expand="1" image-library="0" pin_description="" caption="Not pictured: Special Agent Dale Cooper, looking for the school heroin dealer." photo_credit=""]Not pictured: Special Agent Dale Cooper, looking for the school heroin dealer.
Oh yes, they're not just making a show about it either: Riverdale is set to be a grittier, darker drama much like Twin Peaks, with most of the trailers like the one below teasing a murder mystery element, not unlike the other hit CW show Pretty Little Liars.
The show will be starring newcomers K.J. Apa as Archie, Lili Reinhart as Betty, and Camilia Mendes as Veronica, while Cole Sprouse of Suite Life of Zack and Cody fame comes out of acting hibernation to play everyone's favorite food-obsessed goofball, Jughead.
Here's the thing: it's the CW, so you know whatever they make is going to take some strategies from the playbook that shows like One Tree Hill and Smallville created, in that they're going to go for drama that can be serialized for mainly high school-to-college young adult audiences. Will Riverdale feature a love triangle? Most likely. Are there going to be secret pregnancies, secret family members even? For sure. Will one of the characters we won't expect to be gay, come out as gay? Why not, it's 2017, and I deserve to know what gets Jughead hot and bothered!
After some quick research, turns out the answer is: nobody. After the serial eater got his own comic series written by Chip Zdarsky, readers were surprised to learn that Jughead identified as asexual. And by "surprised," I meant: have you seen what the kid could do to a burger? He's got his eyes on the prize!
Riverdale premieres January 26, on The CW.