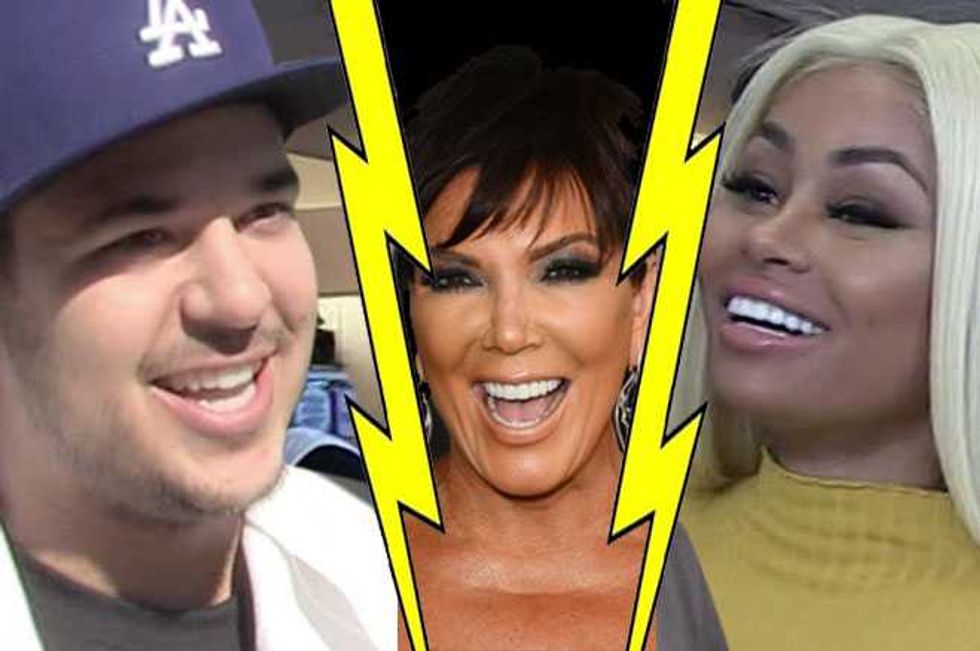 rob kardashian blac chyna break up
In news that will come as no surprise to anybody, Rob Kardashian and Blac Chyna have broken up.
The surprising pair's relationship has been moving at break neck speed since going public a little over a month ago.  They moved in together, worked out together, pissed off his family and her baby daddy together and even sparked engagement rumors when Blac Chyna was spotted with a massive rock on her finger.  Not to mention the fact that they had reportedly picked out a baby name for when they chose to inflict their spawn on the world.
Rob Kardashian Considers Himself An Orphan Now
Still the primary motivation for their relationship has been achieved—to drive the Kardashian Klan bat shit krazy.
The added bonus is that Rob has krawled out from the klutches of the KKK (Krazy Kardashian Klan) and has actually seemed happy and healthier for a little while.  Needless to say this has not met with the approval of the family.
Once You See Blac Chyna's Behemothic Bare Butt, You Can't Unsee It
Bearing in mind most of their relationship has been carried out over social media it seems only fitting that when news of the break up came, both of them deleted all references and pictures of each other from their Instagam accounts.  Blac Chyna has made sure we get the message by posting a quote referencing a break up;
"When you just get out of a relationship & your hoe friend welcomes you back into the World of Hoe."
Apparently the lovebirds had a huge fight and a source confirmed to Us Weekly;
"They were moving too fast.  They had a fight about how much time they had been spending together but they'll be back.  This is a relationship in the fast lane.  It all moves fast, so the breakups are dramatic too, like the relationship.  They could be back together whenever, it's so dramatic."
What A Bitch! Kim Kardashian Mocks Brother Rob Kardashian's Weight Gain
Strap in and stand by for the relationship rollercoaster ride!
rob kardashian blac chyna break up
rob kardashian blac chyna break up