Maybe it was a joke. Maybe it wasn't.
On Sunday, Rob Kardashian posted a picture of the villain who murdered her boyfriend in the film Gone Girl and captioned the image of the blood-soaked murderess, "This is my sister Kim, the bitch from Gone Girl."
Given the nature of Rob's current relationship with his family, we're going with the latter.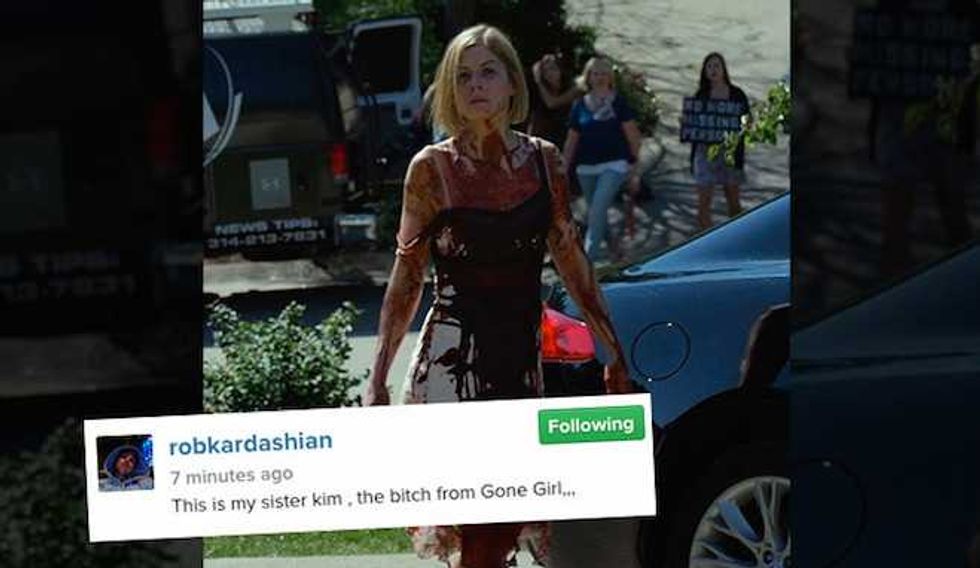 For the last few months Rob has been flying under the radar, but he reared his head again today along with this inflammatory message.
As Popdust previously reported, unlike an episode of Keeping Up With The Kardashians, the hostility between Kim Kardashian and her brother seems to actually be very real. The sole Kardashian son actually dropped out of Kim's wedding in Italy just hours before the official photo shoot began.
Maybe he should start an anti-KK militia group with Paris Hilton. 
Rob Kardashian Posts Support For Kylie, Not A Word For Saint West