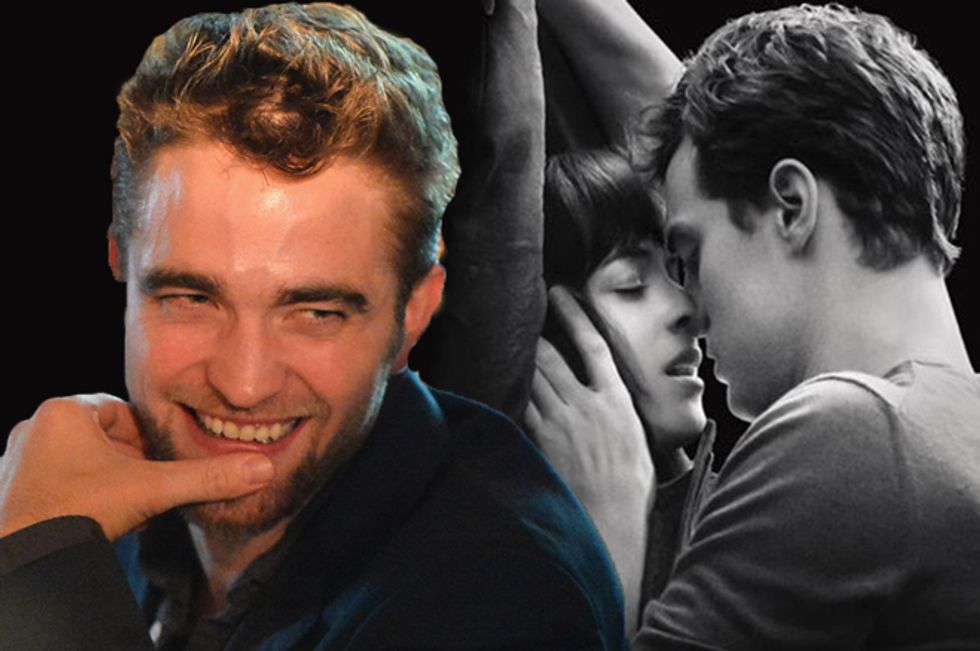 Considering Fifty Shades of Grey started off as Twilight fan fiction, we are VERY interested to hear what Robert Pattinson thinks about the whole thing.
The actor (who has been friends with Jamie Dornan for over ten years) is well aware that Christian Grey is based somewhat on Edward Cullen.
According to Rob, the one thing both franchises have in common is huuuuuugely loyal fandoms.
"I haven't actually read the book but I think it must be very, very different," he told Reuters. "I don't see how it can work if it's not different... It's amazing; it's that fan base. There's some kind of profound connection that a bunch of people have to it and I've never figured out quite what it is."
Rob's being quite humble - as much as Fifty Shades has hit a chord with certain uh, demographics, Twilight's fandom was on a whole other level completely. And as for not reading the books... maybe he and FKA Twigs will go and see the movie this weekend?
Fifty Shades is out in theaters... now!