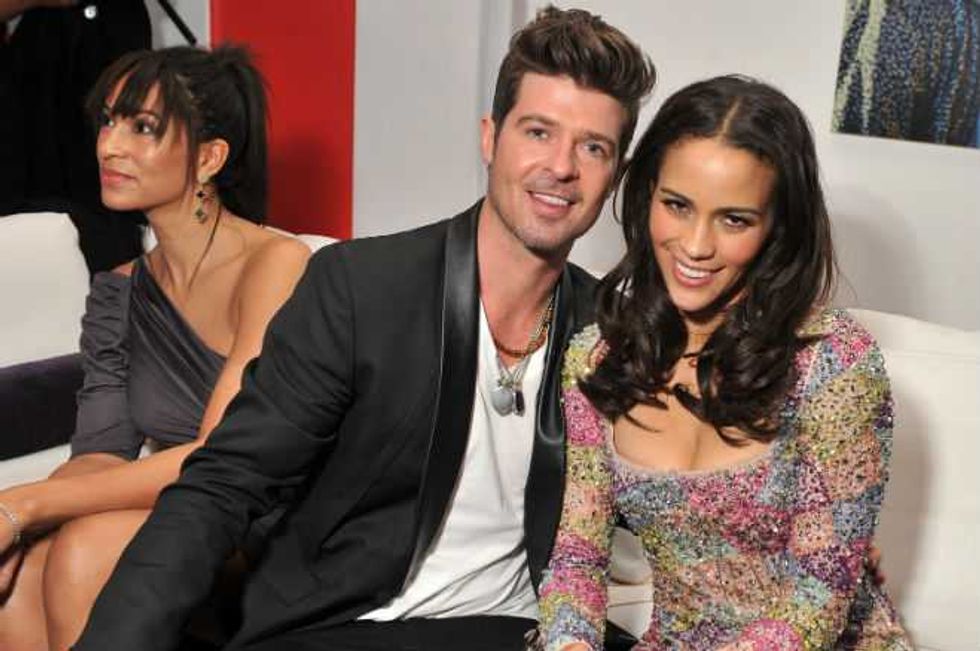 Robin Thicke and Paula Patton are officially divorced, six months after Paula got the ball rolling.
As Popdust previously reported, the actress filed the paperwork back in October, citing "irreconcilable differences" (read: my husband is an irreconcilable douche).
This was after Robin went on a cringingly embarrassing apology tour trying to win his wife back with an album called Paula, which of course spectacularly flopped.
Paula is certainly doing well without her Marvin Gaye-ripping ex - on a recent appearance on Good Morning America she seemed on top of the world.
"I'm doing really well," she told Robin Roberts. "I mean, the honest truth is it has been challenging, but it's been a year of growth, lots of healing, learning about all new things, but I've come out of it stronger.

My son's happy, and I'm very—you know, I feel like everything happens for a reason. And then you have to move on and grow from there."
Amen!