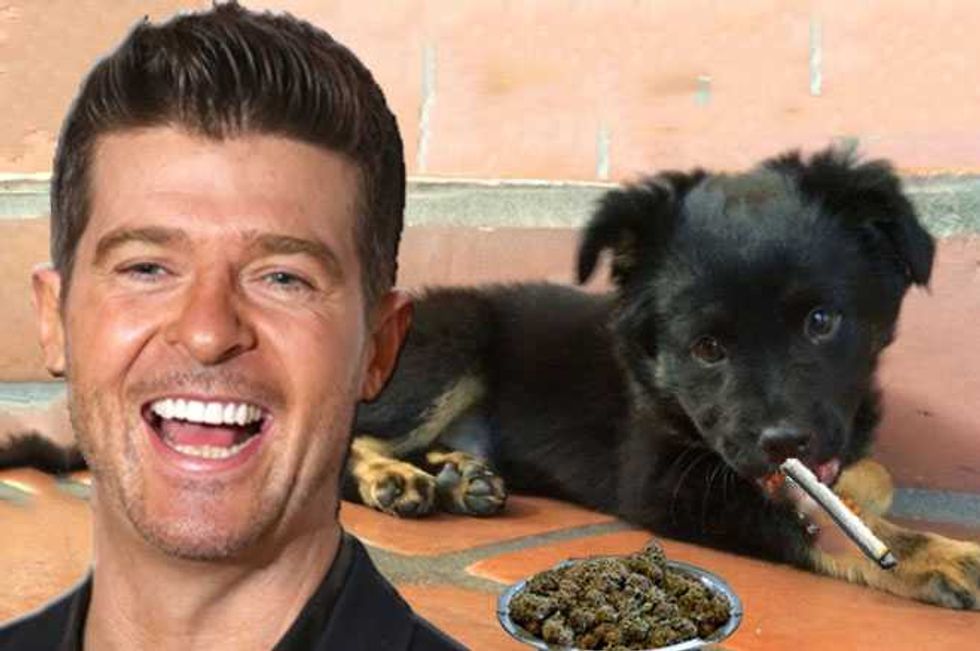 Robin Thicke is already everything you could ask for in a husband / father / son and yet here he is adding a new title—Pet Owner Of The Year.
According to TMZ, Thicke's puppy had to be treated by a vet after eating too much weed when he found the singer's stash.
Thicke, 38, got the rescue puppy from an LA shelter last month with his current girlfriend, 20 year old April Love Geary.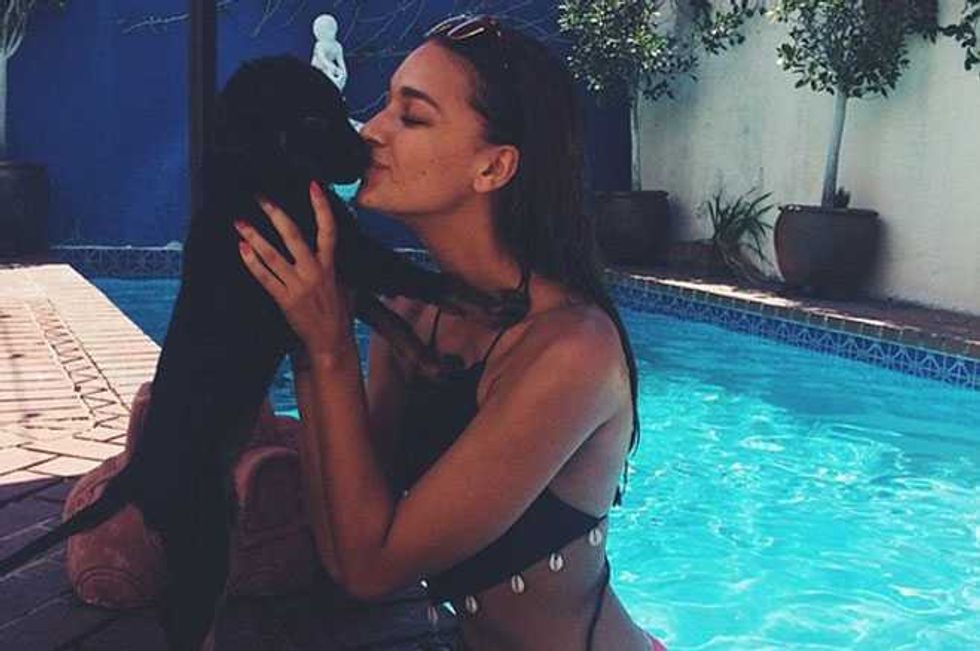 The poor little pooch got sick the very next day and the model posted;
" Last night my little Bincy got really sick and had to be hospitalized, I thought we were gonna lose her because she was unresponsive.

The vet called me this morning at 6 am and told me she made a full recovery! I am beyond relieved! Rescue pups are the best pups!"
On Sunday however,  it emerged that the cause of the sickness was something the little terrier ate—marijuana!
April took to twitter to defend herself—although we're not convinced this tweet covers her in glory;
"IT'S NOT ME!!! Some falls on the ground or she sits by him smoking and just inhales it hahaha,"
So there you have it folks. Thicke thinks its ok to give a puppy a blow back and his half wit girlfriend thinks it's funny.
Now, does anyone have the number for the SPCA.......