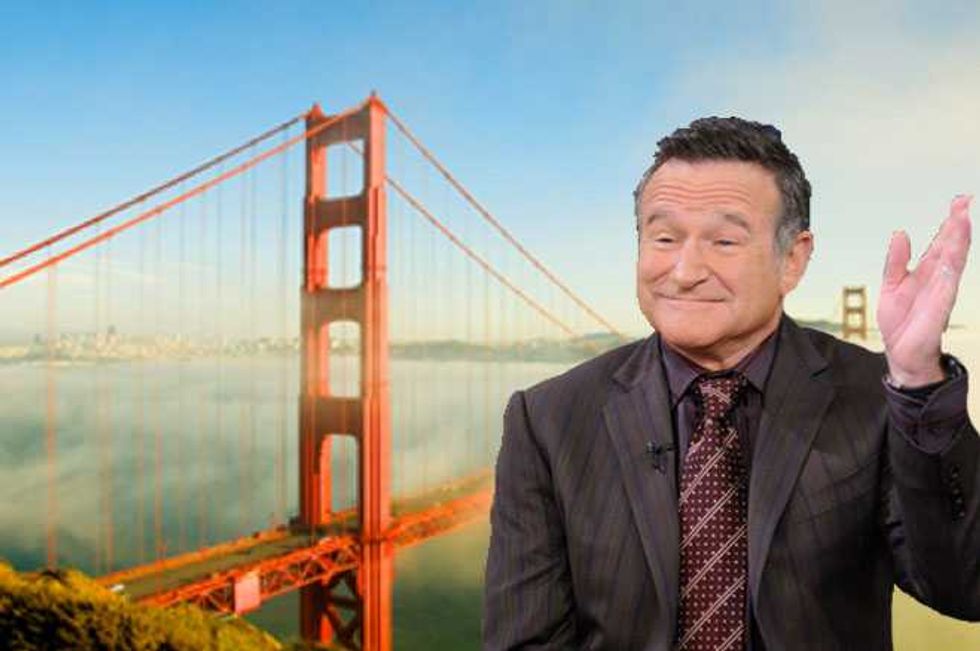 The ashes of Robin Williams have been scattered over San Francisco Bay, it has emerged.
The comic's family laid him to rest in a touching tribute that was done just a day after he died on August 11, according to his official death certificate.
The document says that Robin's "place of final disposition" was "scattering in San Francisco Bay off the coast of Marin County, CA."
It is a fitting tribute to the 63-year-old who had made the northern Californian hub his home.
In fact the Mrs. Doubtfire star was so beloved by San Franciscans that a petition has been started to rename the Waldo Tunnel – which links the city to his home in Marin County – the Robin Williams Tunnel.
At the time of writing this post more than 10,000 people had logged on to Change.org to add their signature.
Julie Wainwright, who started the petition, wrote:
"I live in Marin County, California, about three miles from Robin's home in Tiburon.

"He was my neighbor – I often saw him running errands, walking the dog, performing at the local theater, working at the coffee shop.

"Robin wasn't just an international icon – he was an integral part of our community here in the Bay Area.

"We claim him as our own."
RIP, Robin.