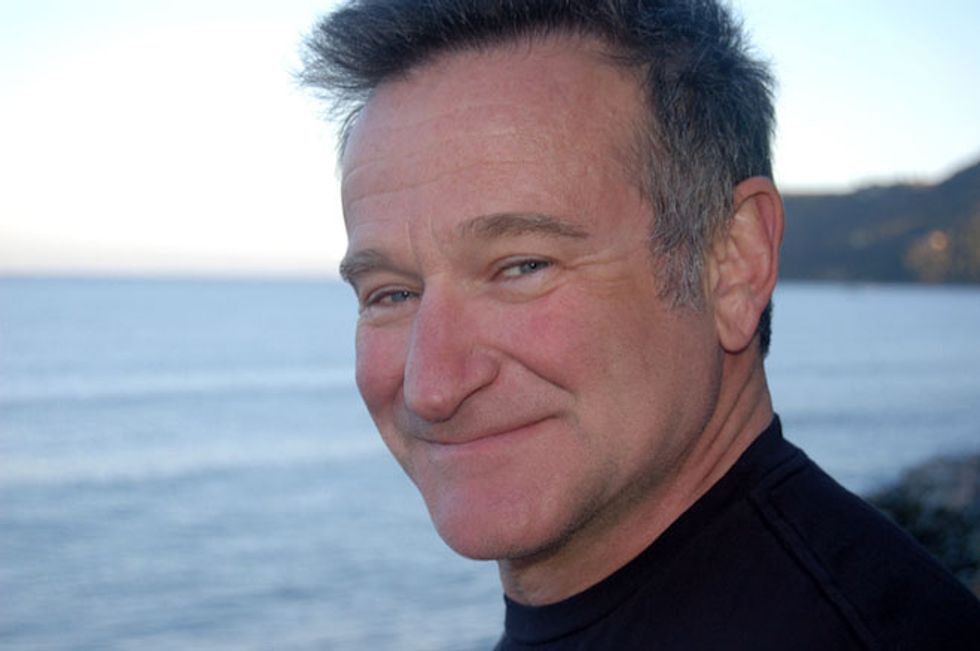 In a dismal unforeseen twist just six months after Robin Williams's death by suicide, his widow and children are embroiled in a legal battle over his estate.
Court papers indicate a dispute over personal property and money, with Williams's widow accusing his children of removing some of their father's belongings without her permission.
In their response via a spokesman, the children maintain that:
Notwithstanding Ms. Schneider Williams's insinuations, the fact is that neither the Williams children nor any representative of theirs has been in the house or had anything taken from it since Robin Williams's tragic death.
The children (Zak, Cody, and Zelda) state that they are heartbroken by Susan Schneider Williams's behavior. Noting that she was married to Williams for less than three years, they say
[She has] acted against his wishes by challenging the plans he so carefully made for his estate.
In his will, Williams left his estate in its entirety to a trust whose beneficiaries included his three children. It had been updated to include provisions for Mrs. Williams, who signed a prenuptial agreement with Williams in 2011.
In their response to her initial petition, the children assert that the widow is acting preemptively, driven by greed.
The papers reveal a rift that seems bitter beyond any reparation, with the children taking offense at the word 'knickknacks' when used by the widow to describe their father's memorabilia. Find the gory details at the New York Times online.
While both sides state a desire to settle the dispute quickly, in order to process their grief, it is more likely that the legal wrangling will leave wounds that time won't heal in a hurry.
Poor Williams family! How can you not feel their pain?
However, in the words of Swiss philosopher Johann Kaspar Lavater,  'Say not you know another entirely, till you have divided an inheritance with him.'
*If you, or anyone you know is struggling with thoughts of suicide please contact the National Suicide Prevention Lifeline at 1-800-273-8255 or visit their website.