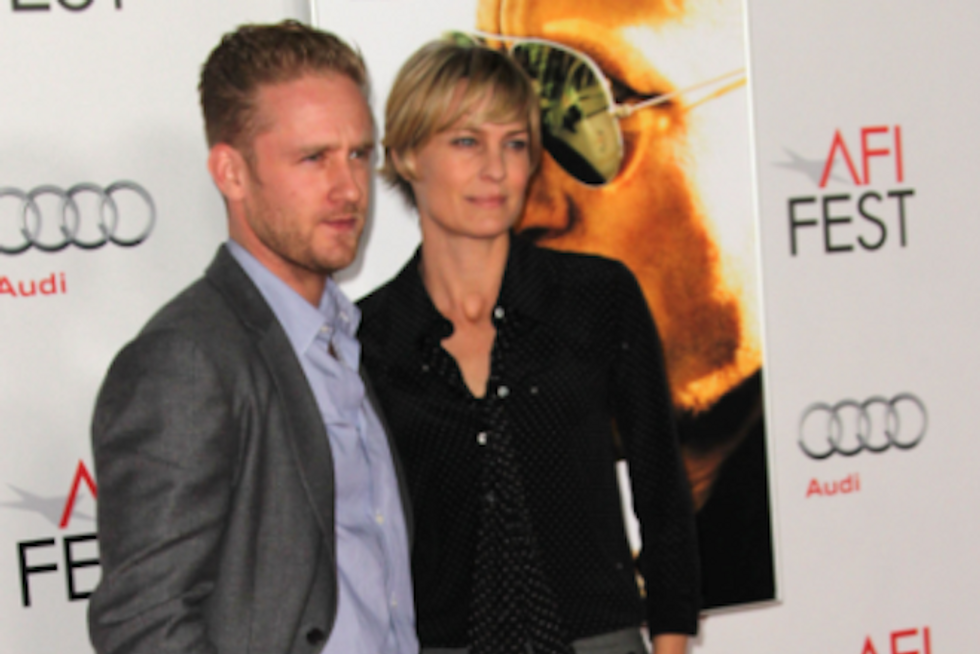 House of Cards star Robin Wright and Alpha Dog star Ben Foster are engaged after nearly a year of dating. The couple met while co-starring in the 2011 crime drama Rampart.
Be prepare for a ton of articles using "the C word" (no, not that one), as 47-year-old Wright is 14 years Foster's senior. Wright was married to actor Sean Penn for 13 years before they divorced in 2010. This will be Foster's first marriage.
You know when it's Wright right!