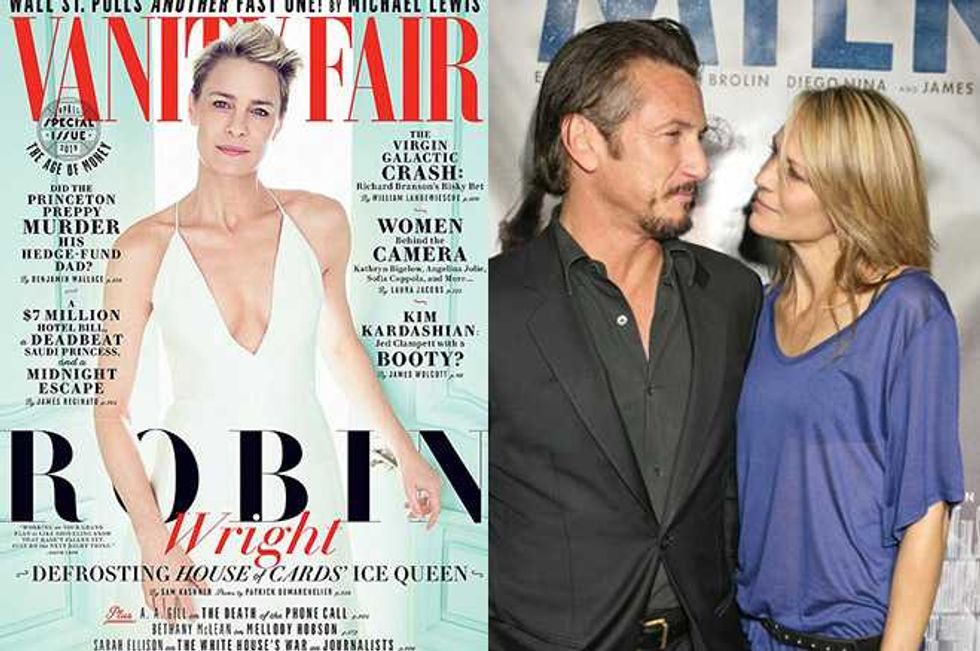 robin wright orgasms sean penn
High on her success in the Netflix series House Of Cards, Robin Wright gushes to Vanity Fair that she has never 'come more' than with fiance Ben Foster.
TMI, Claire, I mean Robin!
Sean Penn El Chapo Interview—Best Literary Laughs
In the interview for VF's April issue, Wright confides:
Perhaps it's not ladylike [to say], but I've never laughed more, read more, or come more than with Ben.
It's not especially ladylike, no, but given her portrayal of the manly Claire Underwood, no one expects feminine modesty from the former Mrs. Sean Penn. More than unladylike, it's just plain bad manners.
Sean Penn Files $10 Million Lawsuit Against 'Empire' Creator Lee Daniels!
Don't discuss your Ex's sexual prowess with the press, is a good rule of thumb.
But maybe Sean will defend his honor, or maybe we can assume that if he was good enough for Madonna, Robin is just an ingrate, ahem.
Watch Out Charlize Theron! Sean Penn Is 'Starting To Show His True Colors'
In any case, I for one can only think of Robin Wright as a chiseled-jaw helmet-haired man, having unspeakably weird sex with Kevin Spacey.  Until she changes that hairstyle, Robin must keep quiet about her real life adventures in intimacy.
The ball's in your court now, Sean (or Charlize.)