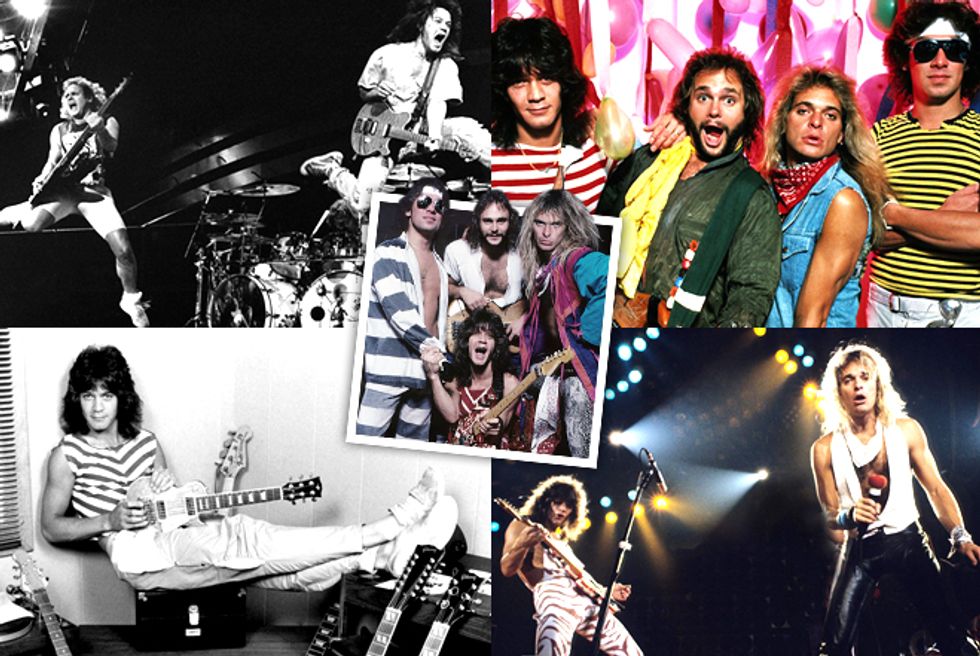 It's hard to believe, but it's been three decades since Van Halen released their masterpiece album, 1984 and became pioneering MTV stars.
In celebration of the milestone, Rock Paper Photo has compiled an awesome collection of Van Halen pics from back in the day—and Popdust has selected our favorite photos.
So, bust out the spandex, grab a super-size can of hairspray, turn up the volume, tune up the air guitar and get ready to ROCK!!!!!
Van Halen by Mark Weiss
The band was already a household name back in the early 80s—but the release of 1984, which coincided with the rise of MTV, truly cemented their place in music history.
Not surprisingly, photographers loved the colorful, energetic and flamboyant Van Halen—and all the greats, including, Mark Weiss, Richard E. Aaron and Robert Knight shot the band back in the day—all with equally amazing results.
Van Halen by Robert M. Knight
Van Halen burned bright and fast but sadly, as their fame increased, vocalist David Lee Roth and guitarist Eddie Van Halen developed a toxic rivalry and they soon gave way to fighting and feuding.
The band's golden age was over by 1985 with the departure of Roth and, not surprisingly, they would never be quite the same again.
Eddie Van Halen by Richard E. Aaron
Thankfully though, photographers were there to capture the fierce foursome in their hey day and immortalize them in all their shameless rock God glory.
Head over to Rock Paper Photo to check out the full amazing collection of photos and to purchase your favorite fine art prints.
Van Halen by Mark Weiss