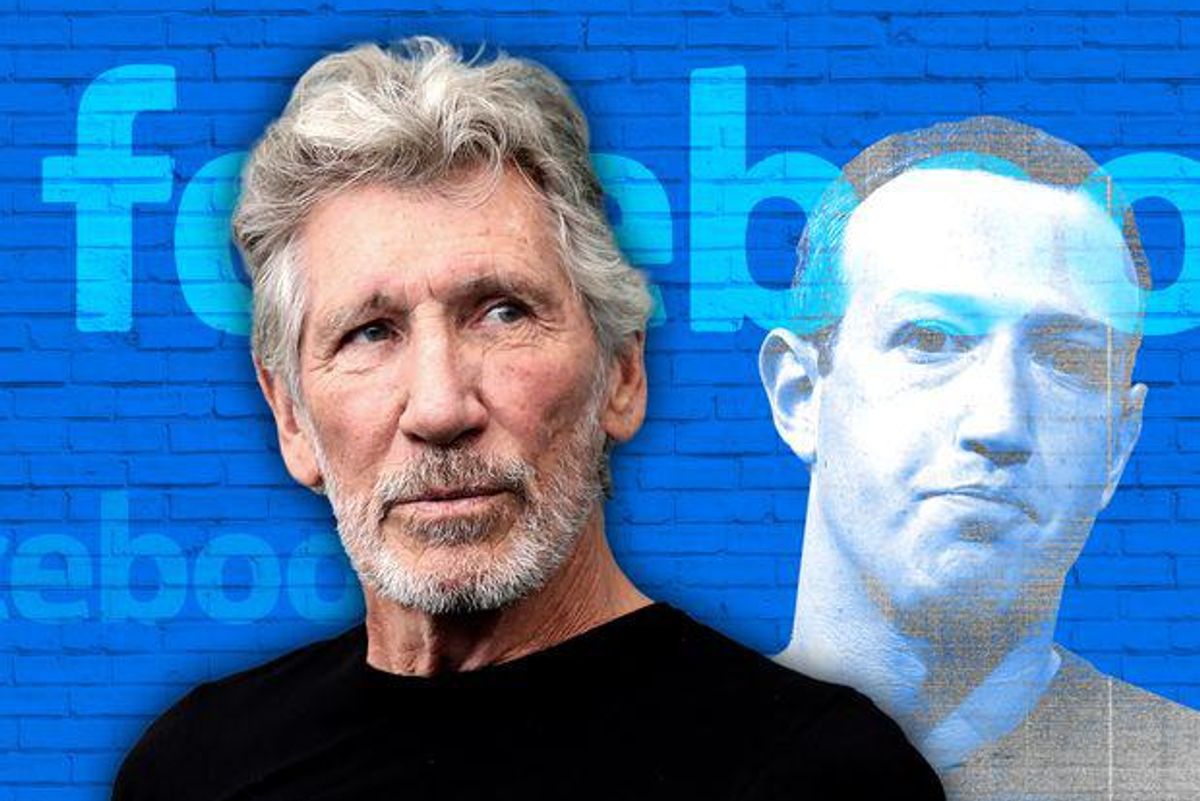 Pink Floyd's Roger Waters had a strongly worded response for Mark Zuckerberg when Facebook requested the rights to one of his songs.
"And the answer is, 'Fuck you. No fuckin' way,'" Waters said. "I only mention that, because this is an insidious movement of them to take over absolutely everything ... I will not be a party to this bullshit, Zuckerberg."
---
The song in question is "Another Brick in the Wall Part 2" from The Wall. The iconic song is inherently anti-authority, so it's affirming to see that its writer has retained that perspective so many years later.

"¡Vete a la chingada!": @rogerwaters a Mark Zuckerberg. El músico contó que le ofrecieron "una gran cantidad de din… https://t.co/dLFCxOiSzp

— La Jornada (@La Jornada) 1623475200.0
Apparently, Facebook asked Waters for the rights to use the song in an ad for Instagram. The request, which came from Facebook's marketing team, stated that "the core sentiment of this song is still so prevalent and so necessary today."

In his response, Rogers doesn't deny that, but he does call out the company's hypocrisy. "And yet, they want to use it to make Facebook and Instagram more powerful than it already is," he said.
"And I only mention that because it's the insidious movement of them to take over absolutely everything," the 77-year-old proclaimed. So those of us who do have any power, and I do have a little bit — in terms of control of the publishing of my songs I do anyway. So I will not be a party to this bullshit, Zuckerberg."
From there, he continued to rip into Zuckerberg himself. "How did this little prick who started off by saying, 'She's pretty, we'll give her a 4 out of 5, she's ugly, we'll give her a 1,' how the ... did he get any power?" he continued. "And yet here he is, one of the most powerful idiots in the world."
Waters' speech, which was filmed at a forum he attended in support of Julian Assange, the founder of WikiLeaks, garnered widespread praise and admiration across social media.
Put Roger Waters in charge of anti-trust law in the US. https://t.co/IXWt9pZTXF

— Glenn Greenwald (@Glenn Greenwald) 1623707723.0
Clearly, people are frustrated with Facebook, and for good reason — not only does it have a monopoly on our attention and on social media on the whole, but it also threatens our privacy, our democracy, and our mental health, among other very important things.

At least we have Roger Waters to rail against it, as he has against so many authority figures and wannabe authoritarians over the years. All in all, it's just another brick in the wall.