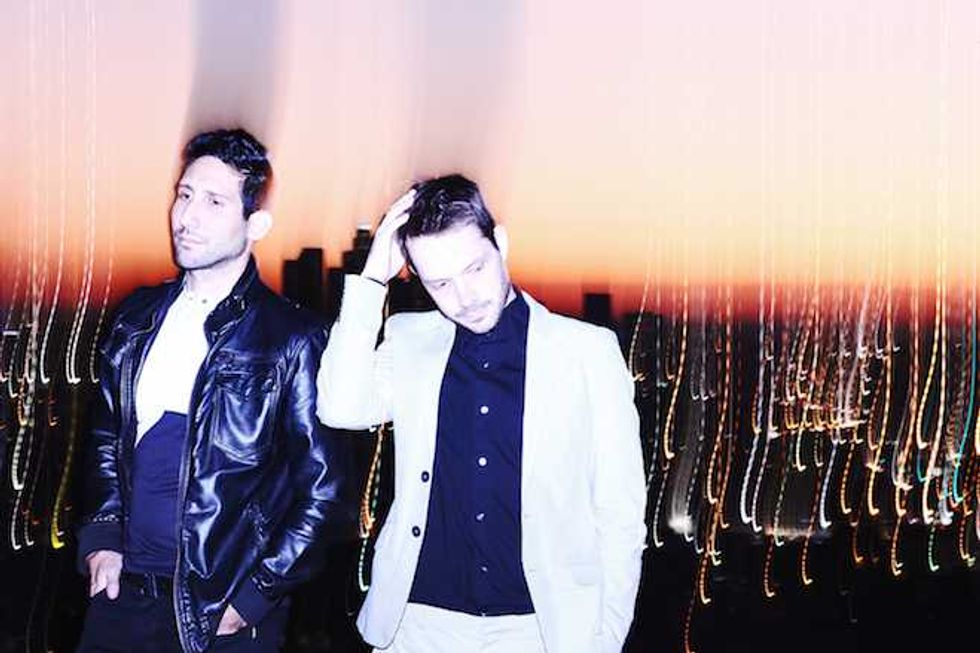 Get your freak on!
This sexy new re-mix from Room8 is the perfect jam to kick off your week. The LA based duo re-imagined Just Kiddin's Thinking About It and the track makes me want to flee my desk and find my tribe. Or find some hot dude and totally french him.
The beats are deep and soothing with just enough push to get your groove going. But don't take my word for it, just listen.
If you love what you hear keep an eye out for Room8 aka Ezra Reich and Nic Johns.They're currently collaborating with UK diva Little Boots on material due out in a few months.