Top Stories
We discuss life, hitting the road again and the Los Angeles band's dreamy new EP, El Cortez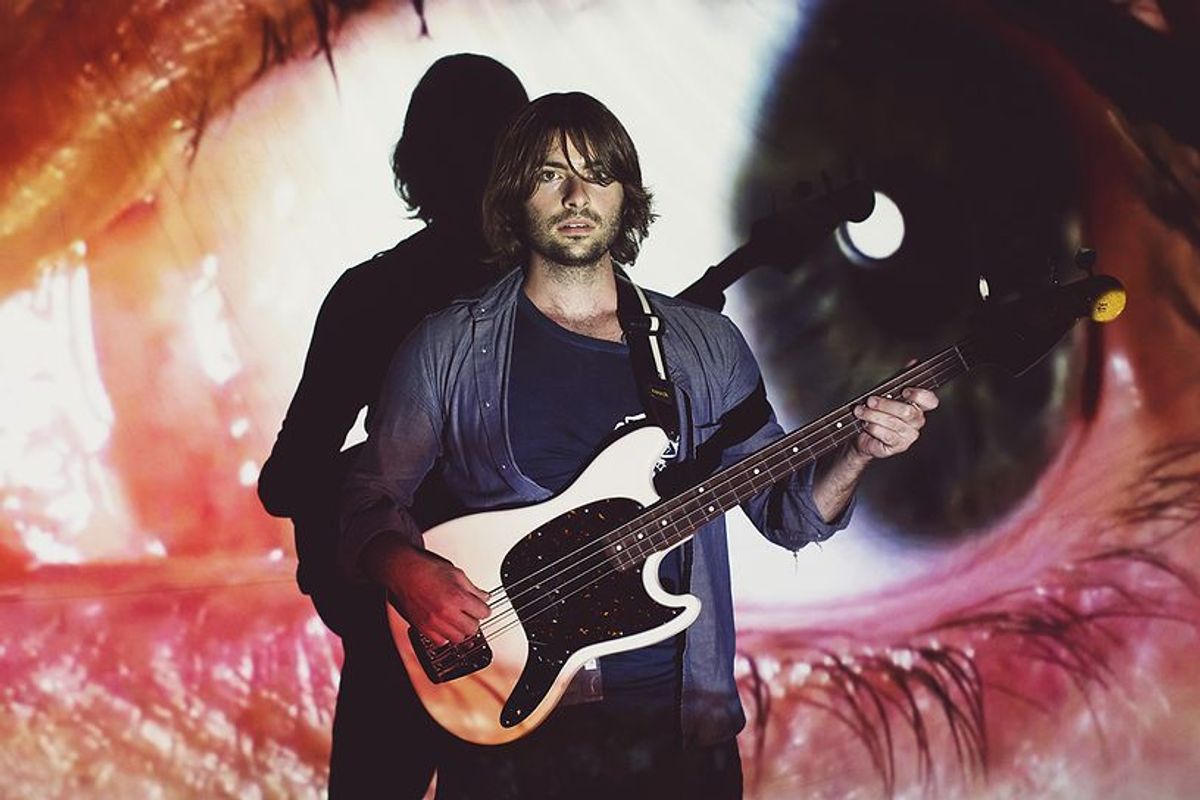 Courtesy of Rooney
Rooney, the lovechild of Robert Schwartzman, has never wandered far from our hearts.
Starting up in 1999, the Los Angeles-bred rock band lived through four albums, two EPs, world tours with the likes of The Strokes and Jane's Addiction, and even their own record label. Their sophomore LP, Calling the World, is as catchy as it is endearing - with an album cover reminiscent of the Doors (another product of LA) and a voice recalling the ghost of Weezer's past, it's no wonder we got enduring hits like "When Did Your Heart Go Missing?" Schwartzman (the brother of Jason Schwartzman, a long-loved Wes Anderson muse and somewhat of an acting God, at least in my eyes) has a versatility that's kept Rooney afloat, never straying from the sound he's crafted yet not afraid to evolve and grow past certain expectations.
If you were a teenager in the early 2000's, chances are your music taste was finely crafted by the sounds of the O.C. soundtrack. The television series was the first of its kind, playing host to a variety of indie bands (Death Cab For Cutie, The Killers) that gave them access to a whole new type of world - one with an audience that fervently listened. Rooney was one such band that had an episode significantly revolve around them, catapulting them into the stardom they comfortably lead today. It is through this medium, a teen drama that ended way before it's due, that I found Rooney, as well as several musicians I still keep up with today.
Rooney is a band with a past, but they don't chain themselves to it. On El Cortez, sounds of pure indie rock goodness shine through, with lyrics of heartbreak, unrequited love and second chances. The first single, "Second Chances", captures the growing variety of concepts and styles of Rooney into one charming 4:14 minute long track. Schwartzman's songwriting lends itself to it's own worldly level of creation, piecing together one big universe of neon lights and sweet, sweet guitar riffs.
When the opportunity arose, Popdust was honored to chat with Schwartzman about returning to Rooney's roots, scoring the ultra-beautiful, ultra-left-us-starry-eyed Gia Coppola-directed Palo Alto, and the makings of El Cortez.
---
How was the recording process for your upcoming EP, El Cortez?
It was a blast making these songs. I've always wanted to record outside of LA, a destination album. I also have a love for downtown Las Vegas, so it seemed fitting when we stumbled into 11th Street Records in Vegas one night before our show at Bunkhouse Saloon and found this gem of a studio. While making the EP, we all lived in downtown Las Vegas at the El Cortez hotel during basic tracking. The rest of the album was recorded back in LA at my home studio.
"Second Chances" sounds like a return to Rooney's roots - was this intentional or a natural progression of your songwriting?
It wasn't intentional, I wrote and recorded this song years ago when Rooney took a hiatus and decided to release it solo. I always felt it would work on a Rooney album and wanted to start playing it in the Rooney live shows, to try a new version. We played it during the December tour last year and it quickly felt right at home in the set. The song really grabs you right away so it seemed it needed a place on this EP. Even better, it's become the first single!
Rooney is often cited as being the first band to get a headstart through the popular series The O.C. Looking back now, would you repeat that experience?

It is true that this experience on The OC was new for bands at that time, even more novel was to have a band work its way into the episode plot. I didn't know what to expect going into it, wasn't really sure what would come of it, but it seemed different and very cool to be a part of the plot. I can say that the invite came from the show creators support of Rooney and the music we were making, so having us on the show came from a genuine place, not from some network or label pitch. If you put things in perspective, this is very competitive industry and trying to get visibility is one battle at a time. Being on The OC (or any film or tv show) was a new way for music artists to reach an audience, not dissimilar from how artists today put their songs in an advertising campaign, like Taco Bell, Apple, or a car commercial to reach people. Being on that show turned people onto Rooney, which is what it's all about so I'm grateful for the opportunity. It's easy to look back and judge something or wonder what would've happened had we not taken that show, good or bad. Opportunities like that don't come all the time, so I'm very appreciative that Rooney was invited to be on the show.
What inspiration did you have in mind when it came to scoring the 2013 film Palo Alto with Blood Orange's Devonte Hynes?
I wanted to make music that pulled on your heart strings. Chords that made you yearn for something, to put your hands up and give in to the confused emotions we feel. This is a story about a teenage girl trying to find her way at that age, in that community, searching for something. My cousin Gia directed the film and I worked on the music for her other projects prior to this, so I had an idea of that she would respond to. Gia loves Dev and his music so it was cool to see what he would make and then work on my own stuff. Together, each of our music contributions shaped the sound of the film.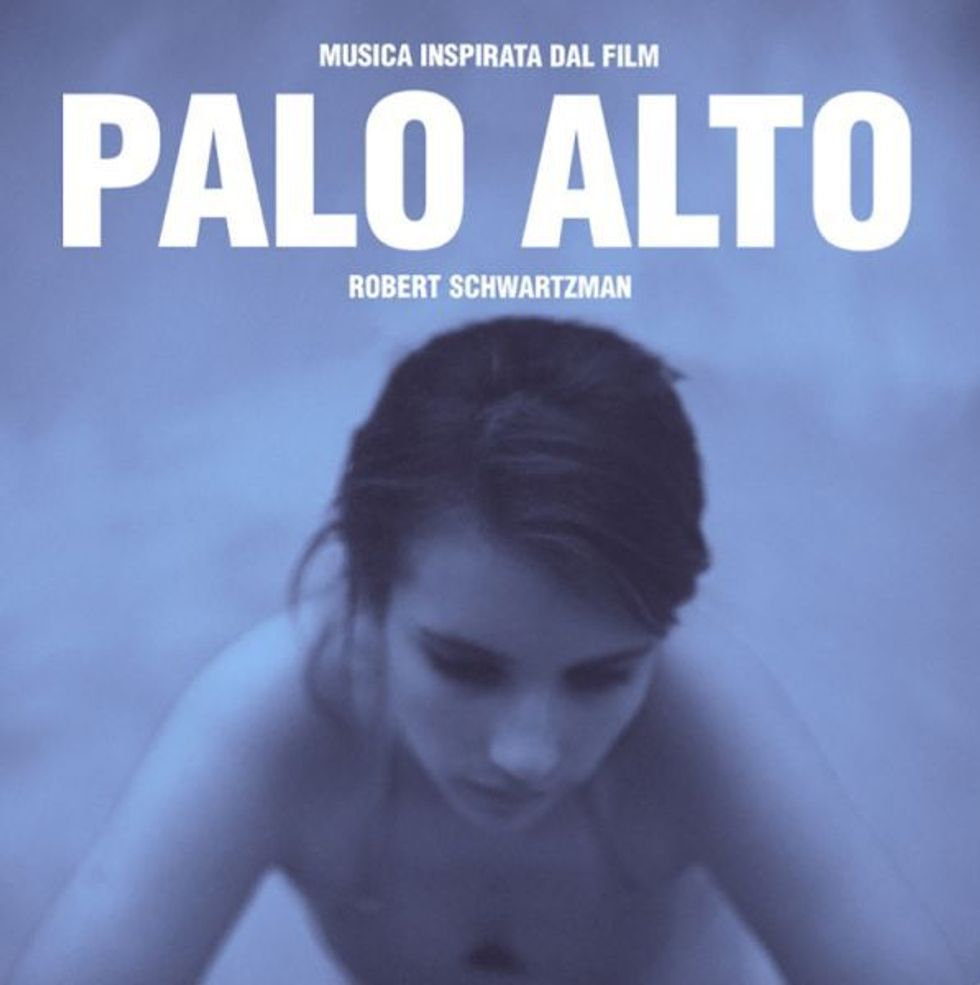 A promotional still for Gia Coppola's 2013 film Palo Alto, with additional scoring by Robert Schwartzman
How has it been venturing into the world of directing?
I love it. I love everything about it.
How do you decide which medium - music, film - to express a certain sentiment through?
I see all of these projects as outlets to express ideas. It's not about this or that, picking one thing or the other, they all seem connected. The fact that film is so heavily reliant on music is very satisfying because I can bring Music ideas to these projects early on in the process. It's fun to combine these creative worlds and find harmony in them.
You're also getting ready to embark on a massive 37-date tour across North America. What are you most excited for when it comes to going back on the road?
I've been touring since I was 19 years old so it's become like home. I love playing shows and visiting all these cities, keeping the flow on the road. I'd say I'm most excited about playing new songs and feeling the crowd. That's really what it's all about, interacting with the audience, connecting with everyone. There's truly no other experience like it.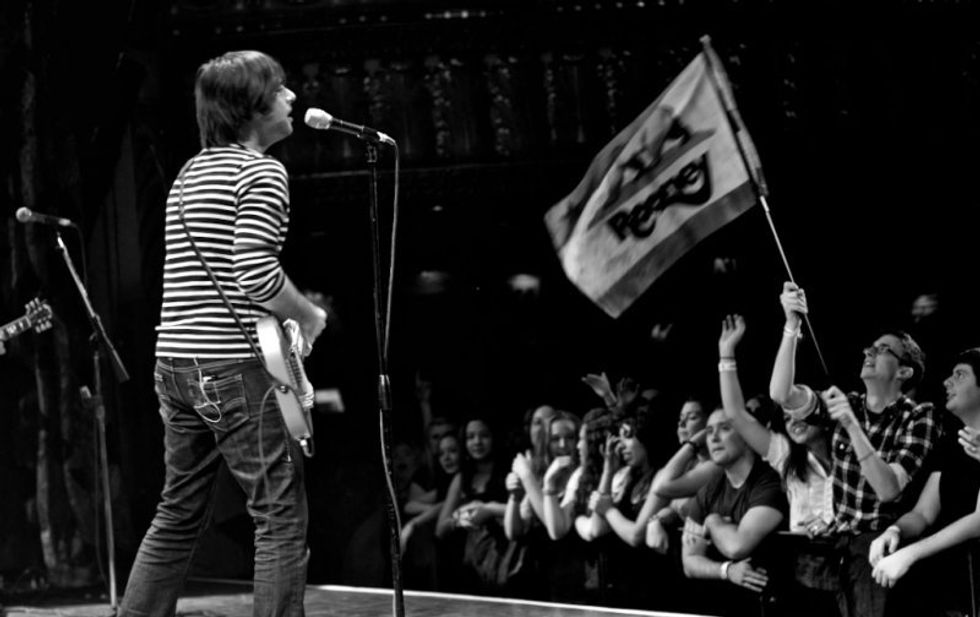 Courtesy of Rooney
Any funny memories of being on tour with the Strokes in 2002?
I just remember loving every second of it. Love those guys. They were very supportive and it goes a long way. We got to play on that tour with The Donnas and Sloan as well, so it was great all around.
What are you hoping El Cortez conveys to old and new fans alike?
I'm very proud of these songs. Super excited for people to hear them and work them into the live show. I think old and new fans can find something on this album that speaks to them. Really loved making these songs, playing these songs so it's gonna be fun to get it out July 28th!
---
El Cortez is out July 28.